---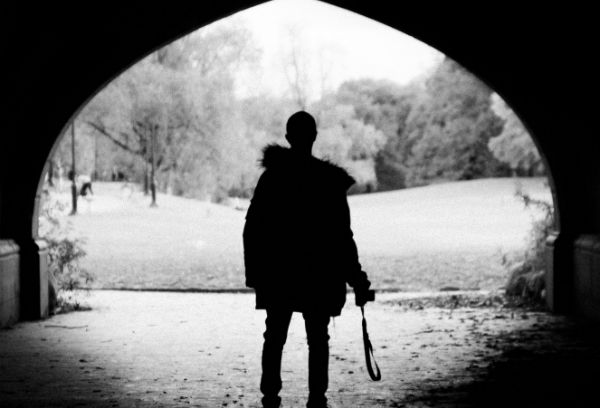 What you do in your life when you're not hard at work can play a large part in your career prospects. Personal and professional development doesn't just happen in the office, and the way that you spend your free time can have a dramatic effect on your career development. Even if you think that work is best left at work and what you do in your spare time is up to you, you might be surprised by how even the activities that you already enjoy could be having a positive effect on your career goals. If you spend your days-off slumped on the sofa binge-watching films you've already seen a thousand times, here are some alternatives that can have a more positive impact on your life and your future.
Build a Better Vocabulary
Whatever sector you work in, words are always the driving force of a business. The better that you can communicate effectively, the easier it will be to make your ideas known. That's why it's so important to work on your vocabulary, which can easily be done in your spare time and in a way that doesn't feel like it's work-related. To build a better vocabulary, try the following:
Use a new word as soon as you learn it
Read as much as possible
When writing, use a thesaurus
If you read a word that you don't know, look it up
The more that you read and write the better your communication skills will be. In today's always-on, always-sharing business climate it's vital that your vocabulary is as robust as possible.
Get Artistic
If you spend more of your spare time being creative then you will bring a whole new perspective into the workplace. Studies have shown that creative pursuits can positively enhance problem-solving abilities, as well as making employees more empathic. That means that they are more likely to offer help to work colleagues as and when needed. Whether you're already the creative type or not, there are many options to consider when it comes to finding an artistic outlet. Look at local art classes (or buy the paints and canvases online and use YouTube tutorials), online dance classes, or even your local amateur dramatics group and get involved. Never underestimate how vital creativity is in the modern workplace.
Volunteering Options
You might think that you don't have the time to volunteer, but it's one of the most satisfying ways to spend your free time. If you choose to spend a few hours a week helping out a local charity or institution, you will almost always find it a humbling experience. Volunteering is also a fantastic way of developing a deeper understanding of interpersonal relationships. However, if you use your spare time to volunteer with an organization that you believe in then you can improve your awareness of that organization while also giving your resume a boost.
Read More Books
From biographies of great leaders to fiction bestsellers, there's nothing quite like the power of reading. If you haven't picked up a book since high school then now is the time to start. Not only does reading make you a more well-informed employee, but it can also provide you with more empathy and a deeper understanding of what other people's lives are like. There are no downsides to reading, but if the thought of staring at a page for hours makes you go cold, then audiobooks are a useful alternative. You can even listen to those books on the daily commute. Whether you opt for classics like To Kill a Mockingbird, something more contemporary, or the history of the roman empire, reading (or listening to) a good book is always a valuable use of your spare time.
Go Back to School
You don't need to quit your job and move across the country to boost your education. More than ever, online learning is accessible and well-respected, and employers see little difference between a UK business degree that you studied via Zoom and a degree that meant living in halls and going to lectures every day. Whether you want to improve your career prospects with a higher level of learning or you simply want to improve your own awareness of your job role, getting back into education is one of the best ways to make proactive use of your spare time.
It's important to have downtime away from work, but that doesn't mean that you have to stare at the walls until it's time to head back to the office. Use your spare time wisely and your work prospects can only im
---