---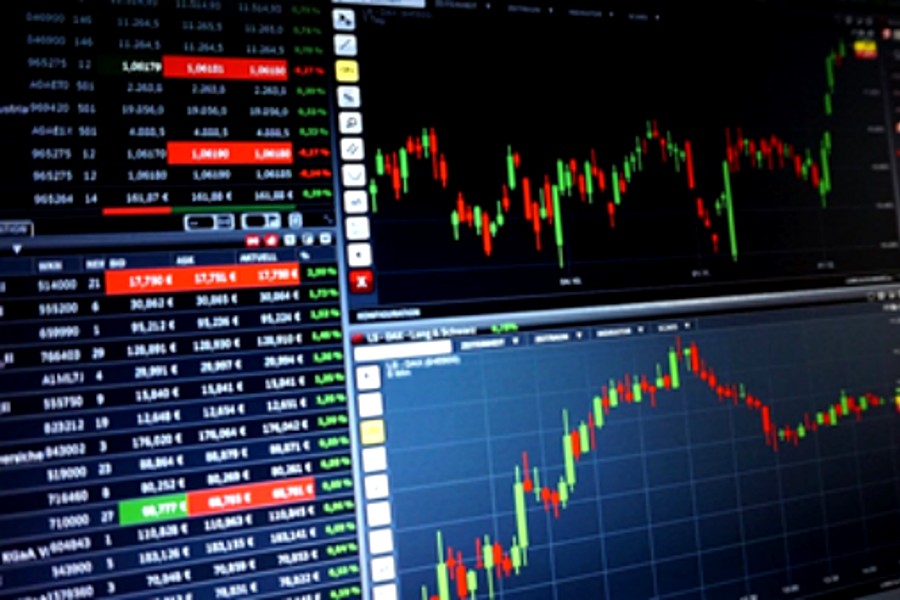 Welcome to the exciting world of cryptocurrencies and international transfers!
As we embark on this journey, we'll take a look at how you can use cryptocurrency instant exchange Quickex, an advanced crypto currency exchange platform, to effortlessly send money overseas.
With the rise of digital currencies and blockchain technology, transferring funds across borders has never been more affordable, secure and efficient. In this introductory guide, we'll help you understand the basics of cryptocurrency exchanges, reveal the benefits of using Quickex for international transactions, and give you the knowledge to navigate the future of global finance. So, sit back and get ready to revolutionize cross-border money transfers with Quickex!
The Age of Cryptocurrency
As we move further into the digital age, the landscape of global finance is changing rapidly. Cryptocurrencies like Bitcoin, Dogecoin, Ethereum, Tether, Binance Coin are becoming increasingly popular as both investment vehicles and means of payment. This shift has brought about innovative solutions for international money transfers, and Quickex is at the forefront of this revolution.
Understanding Cryptocurrency Exchanges
Crypto currency exchanges are online platforms that facilitate the buying, selling, and trading of various digital currencies. These exchanges play a vital role in the crypto ecosystem by providing users with a seamless way to convert their fiat currencies (such as USD, EUR, or JPY) into cryptocurrencies and vice versa.
Quickex: Your Gateway to Global Transfers
Quickex stands out among other cryptocurrency exchanges by offering a user-friendly platform designed for both beginners and experienced traders. With a wide range of supported cryptocurrencies and competitive fees, Quickex makes it easy for anyone to send money abroad using digital currencies.
Here's how it works:
Go to the Quickex page: Choose your desired trading pairs and follow the prompts.
Deposit: Make a deposit to fund your account.
Exchange currencies: Use Quickex's intuitive interface to buy your desired cryptocurrency with your deposited funds.
Send money abroad: Enter the recipient's wallet address and transfer the cryptocurrency to their account. The recipient can then convert the digital currency into local fiat currency using a local cryptocurrency exchange.
Advantages of Quickex for International Transfers
Choosing Quickex for your international money transfers comes with numerous advantages over traditional methods, such as bank transfers and remittance services:
Speed: Cryptocurrency transactions are typically processed within minutes, whereas traditional transfers can take hours or even days.
Low fees: Quickex offers competitive exchange rates and low transaction fees, making it more cost-effective than many other international transfer options.
Security: Quickex's robust security measures protect your funds and personal information from potential threats.
Accessibility: With Quickex, you can send money to anyone, anywhere, as long as they have access to a crypto currency wallet and an internet connection.
Other Options for Sending Cryptocurrencies Abroad
Apart from using cryptocurrency exchanges like Quickex, there are several other options available for sending crypto funds abroad. These alternatives provide various levels of convenience, fees, and speed, depending on the specific service:
Peer-to-Peer (P2P) Transfers: You can send cryptocurrencies directly to another person's wallet address without intermediaries. This method is fast, secure, and has minimal fees, but requires both parties to have a cryptocurrency wallet and be knowledgeable about handling digital currencies.
Crypto Wallets with Built-in Exchange: Some cryptocurrency wallets, like Exodus or Atomic Wallet, have integrated exchange features that allow users to swap between different cryptocurrencies within the wallet interface. This enables you to convert your funds to the recipient's preferred digital currency before sending it to their wallet address.
Crypto Payment Gateways: Services like BitPay or CoinPayments facilitate the sending of cryptocurrencies for various purposes, including international transfers. These gateways convert crypto funds into the recipient's local fiat currency, which can then be withdrawn to their bank account.
Crypto Remittance Services: Companies like Rebit or BitPesa specialize in international remittance using cryptocurrencies. These services allow users to send money abroad by converting fiat currency to crypto and then back to the recipient's local fiat currency, ensuring a smooth and cost-effective transfer.
Crypto Debit Cards: Some providers, like Wirex or Crypto.com, offer crypto debit cards that can be loaded with digital currencies. The recipient can use the card to make purchases or withdraw cash in their local fiat currency at ATMs worldwide, effectively receiving the funds sent abroad.
Stablecoins: Transferring stablecoins, like Tether (USDT) or USD Coin (USDC), can be an effective way of sending funds abroad, as their value is pegged to a stable asset (typically the US Dollar). This method reduces the risk of price volatility during the transfer process.
Each option has its pros and cons, so it's essential to consider factors such as speed, fees, ease of use, and the recipient's familiarity with cryptocurrencies when deciding on the best method for sending crypto funds abroad.
Conclusion
To summarize, the world of international money transfers has changed dramatically with the advent of cryptocurrencies and blockchain technology. Various options, including cryptocurrency exchanges such as Quickex, P2P transfers, crypto currency wallets with embedded exchanges, payment gateways, money transfer services, crypto debit cards and stabelcoins, provide users with many options for sending funds abroad.
These alternatives offer numerous advantages over traditional methods, such as faster transaction speeds, lower fees and increased security. However, factors such as ease of use, the recipient's familiarity with cryptocurrencies, and the specifics of each service must be considered when choosing the most appropriate option for international transfers.
By embracing the possibilities of digital currencies and becoming familiar with the methods available, you can revolutionize the way you send money across borders, making international transfers more affordable and efficient than ever before.
Related Articles
---