---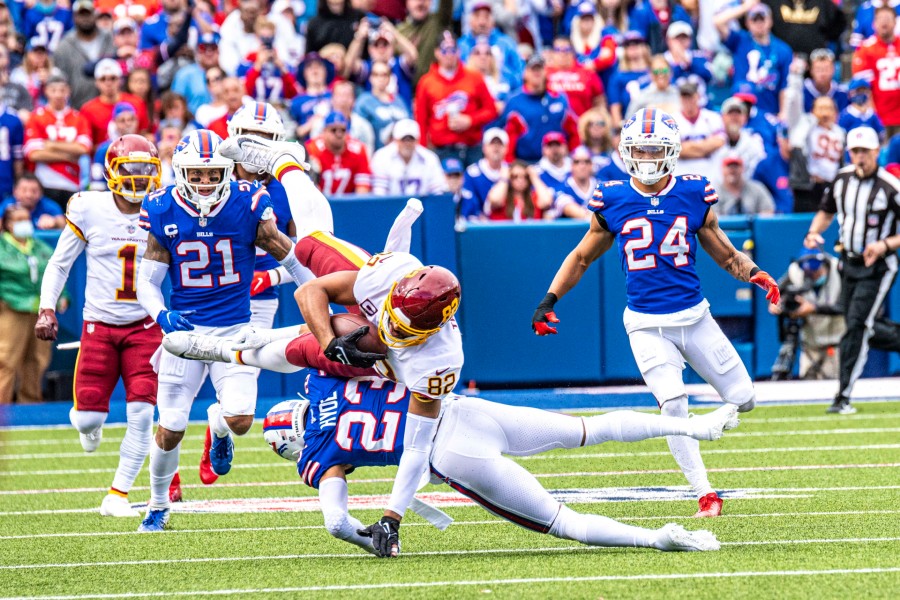 Sports injuries can be daunting and overwhelming. They can range from minor bumps and bruises to major, season-ending injuries.
Although these injuries can be scary, taking the right steps to treat them correctly is important. In this article, we'll provide some advice on how to properly care for sports injuries so that you can return to the sport quickly and safely. Read on to learn more!
Get Medical Attention
The first step in treating any sports injury is to get medical attention as soon as possible. Even if you don't think that the injury is too serious, it's better to be safe than sorry – your doctor or physical therapist can give you a better diagnosis and provide the best plan of treatment.
The kind of treatment you will receive will depend on the type and severity of the injury. For instance, you may need to undergo rotator cuff surgery if you have a rotator cuff tear or physical therapy to help heal a strained muscle. For minor injuries, your doctor may advise you to rest, ice, compress, and elevate (RICE) the area for a few days before returning to activity. This will reduce inflammation and help speed up recovery.
Compression
Another best way to treat sports injuries is by using compression. Compression helps reduce swelling and pain around the affected area and helps stabilize the injured area. You can use a bandage or wrap to provide gentle pressure and support during the activity. This will help you feel more comfortable and reduce your risk of further injury.
Additionally, compression therapy can be used to improve blood flow and reduce inflammation. If you are dealing with an injury that requires more than a bandage or wrap, compression garments such as braces and sleeves can provide extra support and help prevent further injuries. With any sports-related injury, it's important to follow your healthcare provider's advice on the best course of treatment.
Use Ice
You can also use ice to help reduce pain and swelling from a sports injury. Icing an injury can also help numb the area, making it easier to move or exercise without feeling discomfort. It's important to always use ice in conjunction with other treatments, such as compression and elevation, to get the best results for your injuries.
The amount of time you should ice an injury will vary depending on the severity of the injury, so always consult a doctor or physical therapist to know when is best to use it. Additionally, never put ice directly on the skin, as this can cause damage; instead, wrap it in a towel or cloth and apply it gently over the affected area.
Elevation
One of the best ways to reduce swelling from sports injuries is by elevating the injured area. Elevation helps reduce the amount of fluid in the affected area, which can help speed up healing. When you elevate an injury, make sure to keep it higher than your heart so that it's above the level of your chest.
You should also use a pillow or other support to keep the area in place. Additionally, make sure that you're comfortable and not putting too much pressure on the injured area. You should try as much to avoid movements that increase swelling. Additionally, if you're dealing with a serious injury, your doctor may suggest that you stay in bed to reduce the risk of further damage.
Protect the Injury
You should also take steps to protect the injured area from further damage or irritation. To do this, you should wear protective gear or padding when participating in activities that could aggravate the injury. This can help reduce the risk of further injury and ensure that you heal properly and thoroughly.
Additionally, you may want to limit activities that put stress on the injured area until it has had a chance to heal completely. If you are in doubt about what types of activities would be best for your injury, reach out to your doctor or physical therapist for guidance. Taking these precautions can help you recover quickly and prevent further complications.
Rest
Finally, one of the most important treatments for sports injuries is rest. Resting helps your body heal and gives it time to recover from the injury. Also, avoid any activities that could aggravate the injury, such as running or jumping. Give your body time to heal and take breaks between activities to give it a chance to recover.
If you are having trouble with this step, talk to your doctor about how much rest is appropriate for your individual case. For instance, some injuries benefit from more rest than others, so it is important to get the advice of a professional. Taking time off from sports can be difficult, but it is necessary for proper healing and preventing further injury.
Sports injuries can be painful and limit our ability to move or exercise. Taking steps to reduce pain and swelling, such as using ice, elevation, compression therapy, protective gear, and taking breaks from activities, is essential for reducing the risk of further injury. Additionally, always seek professional medical advice if you are unsure how best to treat your injury.
Related Articles
---