---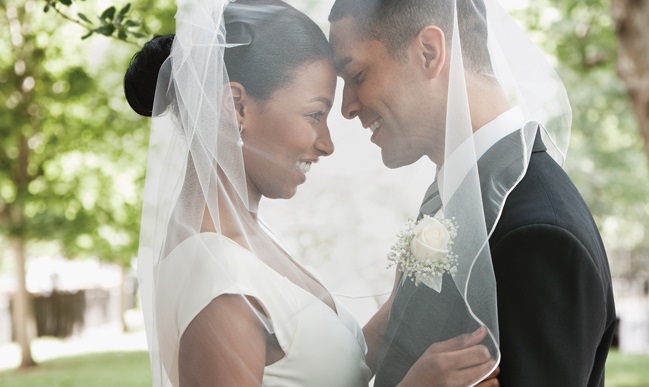 If you want to host a bridal shower for your good friend who is getting married soon, where should you begin?
Ideally, you should recruit help if you can. Engage at least one other friend of the bride to help with the planning and you'll have a much easier time of it. Also, unless you're planning a surprise shower, be sure to ask the bride what she wants her shower to be like. Here are some areas to focus on while planning the pre-wedding party.
Food and Drinks
It would hardly be a party without delicious food and drinks. Depending on your budget and the number of guests, you might choose to cater a lunch for everyone, or you might opt instead for light snacks. Offering a variety of alcoholic and non-alcoholic drink options will ensure that everyone has something wonderful to drink. You might provide fancy water and juice options, plus some wine. If you're going to offer cocktails, you can make things simpler for yourself by having only one or two options. A signature cocktail, such as a Moscow mule, can be a fun centerpiece for the dining portion of the party.
Of course, no party is complete without a fun dessert option. You could make this into an activity if you provide DIY cookie-decorating supplies to all of the guests. If you want something more elegant, opt for a more sophisticated food option, such as French macarons or flaky baklava. Even better if you can incorporate a dessert option from the bride's honeymoon destination.
Activities
Most brides have pretty strong opinions on whether they want their bridal shower guests to play traditional shower games. If games are on your agenda, you have plenty to choose from. You might ask guests to play word games with wedding-related words. Wedding charades is also a popular choice. If your bride prefers to skip the games at her shower, you'll have extra time for guests to mingle and chat. You could also set up a blank journal and ask guests to sign it and offer advice to the happy couple. Traditionally, the bridal shower ends with the bride opening everyone's gifts. Sometimes her fiance will join the party for this portion since the gifts are given to both of them.
If your budget allows, you could bring in outside help to provide a fun activity for guests. Many painting studios will bring canvases and paints to you, then teach all of the guests to paint whichever picture you choose. You could also offer guests a particular lesson, such as flower arranging or cocktail making.
Decorations
Balloons and streamers are always a fun option to add a festive air to a party. Specialty wedding-related balloons can keep your decorating theme focused. Combining decor with party favors for the guests can help you keep your budget in line. Placing a small potted plant at each table setting makes the table beautiful. Guests can take their plant home with them after the party. You can also use your dessert table as decor. Arrange your colorful desserts on various plates, trays, and tiered stands. Add some vases of coordinating flowers. You can even fill glass containers with pretty candies to add pops of color around the table.
Interactive decor, such as a photo wall or photo booth, is also a popular choice. Gather some vintage photo frames, festive costume pieces, and a beautiful backdrop, then let your guests have fun taking photos of each other. There's no need to provide a camera — just let everyone use their cell phones and share the photos they take with one another and with the bride-to-be.
---