---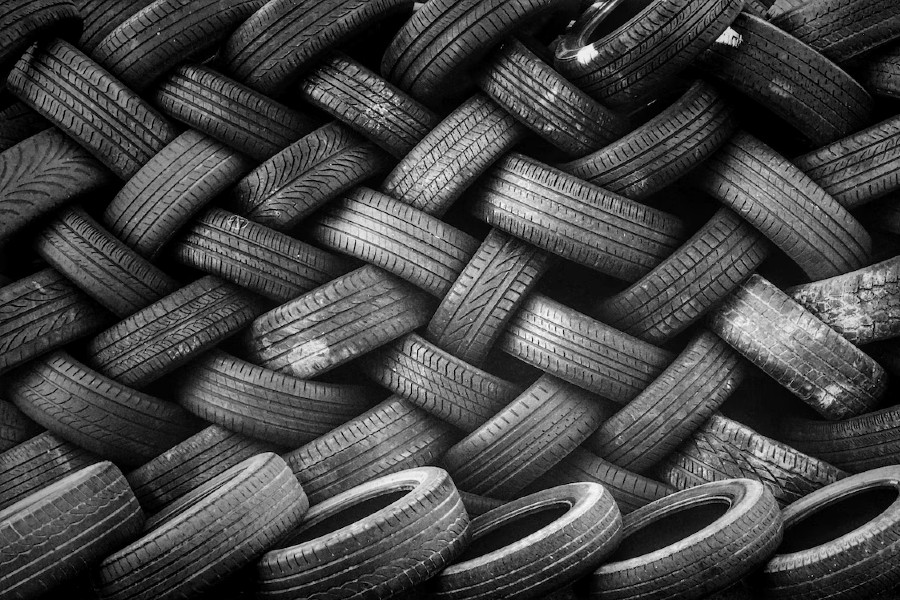 Cars are an essential part of modern life, and they depend on their tires to keep them running safely and efficiently.
Unfortunately, many people neglect their car's tires and related equipment, which can lead to serious problems down the road. That's why every driver needs to understand how to take proper care of their car tires and related equipment. We'll provide you with a comprehensive overview of how to maintain your car's tires and related components so that you can enjoy safe, efficient driving for years to come. We'll discuss everything from checking the air pressure in your tires regularly to changing out your tire lugs regularly – all so that your car is kept in top condition.
Proper Maintenance
This is a must for any car, and tires are no exception. Make sure to regularly check your tire pressure, rotate them every 5-6 months (or according to the manufacturer's specification), and make sure the tread depth on all of your tires remains sufficient. The maintenance of your tires should also include examining your tires for any signs of wear or damage. This is especially important if you frequently drive on rough terrain or in inclement weather. And make sure to regularly check the lug nuts and bolts that hold your tires in place so they are always tight.
Wheels Alignment
If your car's gear and wheels are not properly aligned, it can cause a variety of issues such as poor handling, uneven tire wear, and reduced fuel efficiency. It's important to get your vehicle checked by an experienced mechanic so that they can provide the most accurate alignment information possible. This will help ensure that your car is running at its peak performance with minimal risk of damage or accident due to improper alignment. And, don't forget to check the pressure – it needs attention too. For example, low pressure can lead to uneven tire wear and poor performance.
Lugs Replacement/Inspection
Your car's gear lugs should be inspected regularly for signs of corrosion or wear over time. If the lugs are too loose or too tight, it can lead to significant problems in the long run. It's best to get them checked by a professional mechanic and if you need new lugs, they'll be able to recommend the right ones for your car. This is important to ensure that your car's wheels are securely attached and function properly. And, never forget to check your spare tire and make sure it's in good condition.
Wheel Bearing Care
Wheel bearings are a crucial part of your car's suspension system, and they're important for proper performance. Make sure to check them regularly for signs of wear or damage, and replace them if necessary. Professional mechanics will be able to provide the most accurate information about when to replace wheel bearings, so it's always best to get a professional opinion before taking any action. For example, if your wheel bearings become too lax, they can cause significant problems with your car's handling and performance.
Balance
This helps to extend the life of your car gears by ensuring that they are evenly weighted. This helps to improve traction and reduce vibration, which can increase your vehicle's handling performance and fuel economy. Make sure to get your car tires balanced regularly – typically every 6-8 months or according to the manufacturer's specifications. Balance is also important for distributing the load of your car and improving its overall performance. This is why it's important to have your car properly balanced and checked regularly. And, when you're getting your car gears balanced, be sure to check the lug nuts as well.
Tread Depth
Tread depth is another important factor when it comes to proper gear care. Make sure to check the tread depth on all of your gears regularly and replace them if necessary. If you frequently drive in wet conditions, it's especially important to ensure that your tires have enough tread on them so they can provide adequate traction. This is key to ensuring that your car is safe and running at its peak performance. Maybe you also need to use gear with a specific tread pattern according to the terrain.
Taking care of your car's gears is an important part of keeping your car in top condition and improving its performance. Regular maintenance, proper alignment, lugs replacement/inspection, wheel bearing care, balance, and tread depth are all key components that should be checked regularly. A professional mechanic can provide accurate information about when and how to correctly maintain these items so that your car is kept in top condition. Taking a few moments each month for regular maintenance will help ensure that your car runs at its very best for years to come.
---