---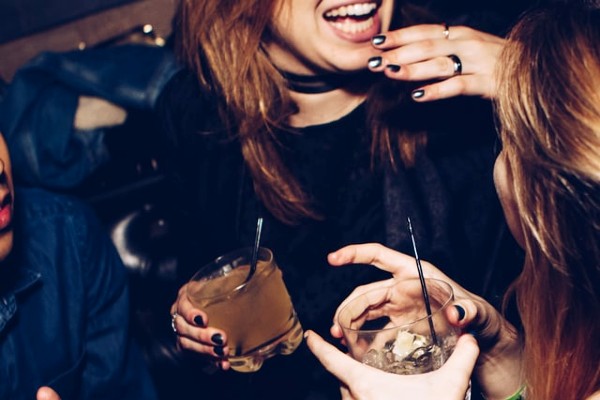 You've styled your dinner table to perfection, the smells wafting from the kitchen are divine and the wine and conversation between you and your guests are flowing like a gently meandering river.
It's all going swimmingly until a steamy moment at the stove sees a hot flash creep up on you and threaten to ruin the expertly engineered evening.
Menopause can be anything from mildly irritating to completely debilitating, so here are a few tips to make sure it doesn't derail your dinner party.
Be prepared
The top solution is to simply reduce the risk of a hot flash in the first place. You can control this and other symptoms of menopause by eating a balanced diet, taking exercise and taking a regular hot flash relief supplement.
Layer your outfit
Wearing thick clothing is a sure-fire way to get hot under the collar and potentially bring on a hot flash, especially when you're cooking. So, when you're planning your outfit for the evening, make sure it is made up of several thinner layers you can strip off if you feel your temperature rising.
Relax
Stress and anxiety are also known to be triggers for a hot flash, so do what you can to make sure the evening is just as relaxing for you as for your guests.
Make sure the food is something you can get almost completely ready before anyone arrives. If you prepare something that can be brought to the table directly from the oven, even better. That way guests can help themselves rather than panic setting in as you plate up out in the kitchen.
Shortly before the guests arrive, give yourself a few moments just to sit and breathe to lower your stress levels. Perhaps even light some scented candles which can double up as table décor.
Avoid overheating
If you know you're going to get a face full of steam when you remove dinner from the oven, make sure you have opened a window or door beforehand or turn the AC up a notch.
Also, if you've been running back and forth taking coats and serving drinks, for example, try to notice if you're starting to feel flushed. If you are, just take a minute to cool off. Spending a couple of minutes doing this is preferential to spending an extended amount of time dealing with a hot flash.
Water not wine
Sadly alcohol has also been connected to hot flashes so take it easy on the wine. Don't feel you can't have any but it would be wise to sip at it and intersperse with a few sips of water too. You could even choose a non-alcoholic wine for yourself and anyone driving.
If you feel like you are starting to get hot in the face, sipping ice-cold water could keep a full-on flash at bay too.
The most important thing to remember though is if despite your best efforts, a full-blown, red-faced, dizzy-headed episode does occur, your friends will be there to support you. Just take your time, let it pass, and don't let it spoil the delectable event you have so lovingly laid on.
---