---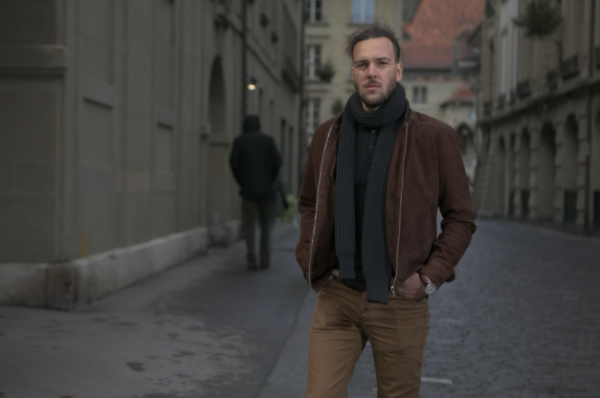 If there is anything that deserves your immediate attention, it is the prime blend of denim with suede. 
As soon as the air turns dry, suede jackets become the talk of the town quickly. They have been around since the 1960s due to their unique and exclusive style. As a result, cutting-edge brands such as Michael Kors and Ralph Lauren flooded with a high volume of suede jackets, especially during the fall season.
While real leather jackets are too mainstream, suede leather offers a great deal of distinguished style with a youthful finish. 
What is A Suede Jacket?
Human beings have been using animal hide for recreational purposes for a long time. However, the invention of the suede jacket is relatively new. The texture of suede leather makes it inappropriate for basic apparel such as long dresses. However, the mainly. However, as same quality makes suede highly suitable for jackets, shoes, and bags. 
Suede Jackets have found themselves, adorned on most fashionable men. They are a great alternative to a regular leather jacket due to their subtle look yet so stylish. 
As much as we love suede jackets, we like them more when paired with denim. Why choose the regular ones when you can experiment with new looks and pull them off so well?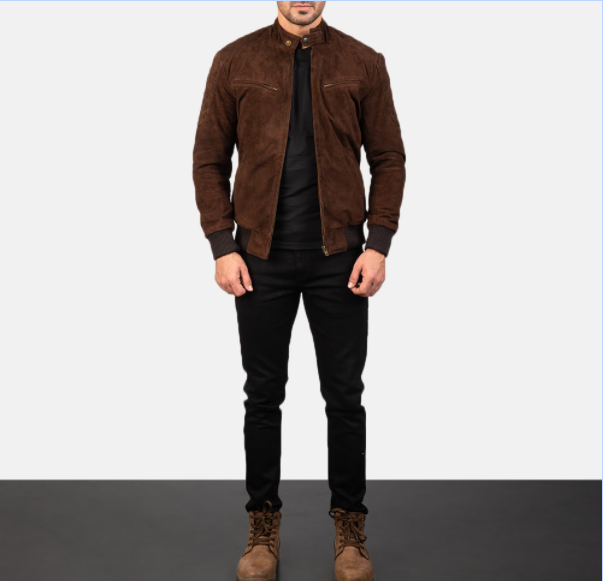 Four Ways to Style Denim with Suede
When you envision a suede jacket, you mostly visualize tanned, earthy tones as they are the most common ones. But we often overlook the more good-looking ones, such as denim with suede. 
Here are four In addition, examples of how to style denim with suede. 
1.  Suede Over Denim
Layering is often our first instinct when thinking about blending fabrics. As suede is not suitable for dress shirts or tees, it is always advised to wear it over something. Easily pulled in seconds, this outfit requires a simple denim button-down shirt paired with a vintage suede jacket – most preferably in a skin tone.
If you are leaning towards a younger boy next door look, definitely opt for this carefree look. To enhance this outfit, add a pair of brown Gucci loafers and a classic wristwatch. These accessories perfectly fit the vintage aesthetic of this outfit and amplify your overall look.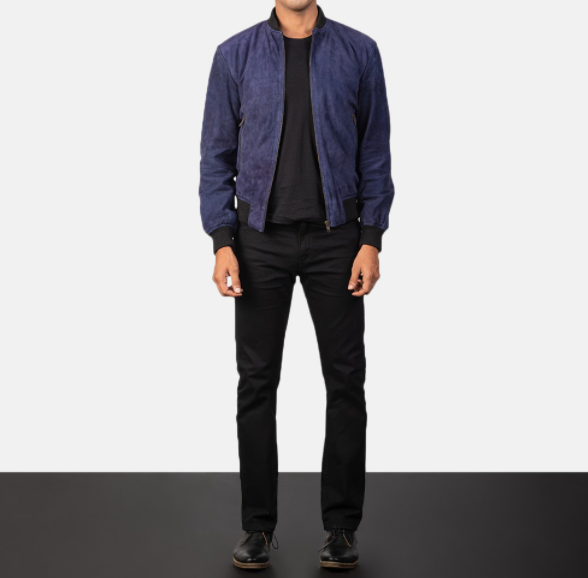 2. Faded Denim Jeans with Bomber Suede Jacket
Isn't it amazing how bomber jackets can fit into every style? Hold on to your bomber jackets because they are not going anywhere soon, rather reinventing themselves in every form. For an adept look, add a pair of faded jeans with your favorite bomber jacket. There are a plethora of suede leather colors you can choose from, ranging from black to blue. You can go either for a blue suede jacket for that quirky lunch look or a black suede jacket for the dapper dinner date.  
Amp your style with a pair of Nike Air or any other sneakers of your choice. These shoes offer a laid-back look which you definitely need for a fresh spring day.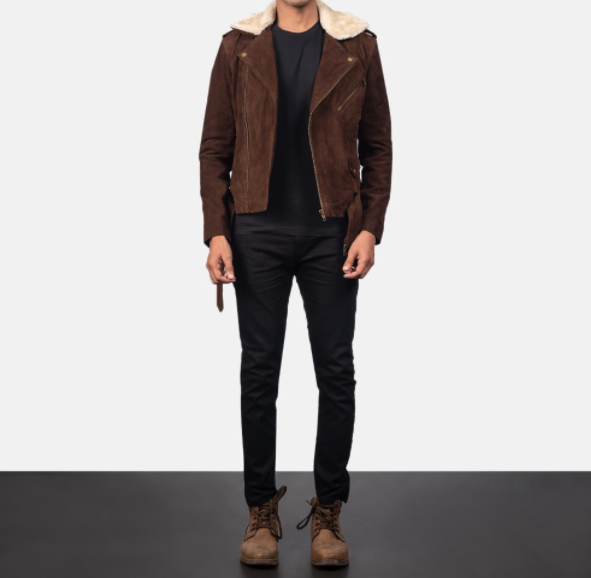 3. Suede Straight Pants with Short Denim Jacket
Instead of pairing a jacket, why not go for a suede bottom? It is sturdy and lavish and has a great style to offer. Suede pants are a relatively unique Accessorising concept. However, if styled right can be a game-changer. A straight pant is known for its elegance and uplifts your look without any hassle. Put on a dotted black and white dress shirt with straight suede pants with a blue jacket over it. Accessorizing this outfit is an essential part of your day. Add a pair of Rayban and a trendy Apple Watch to suit your style. 
This overall fit is very suitable for a fancy lunch or a tinder date. Make that first impression unforgettable with this unique outfit!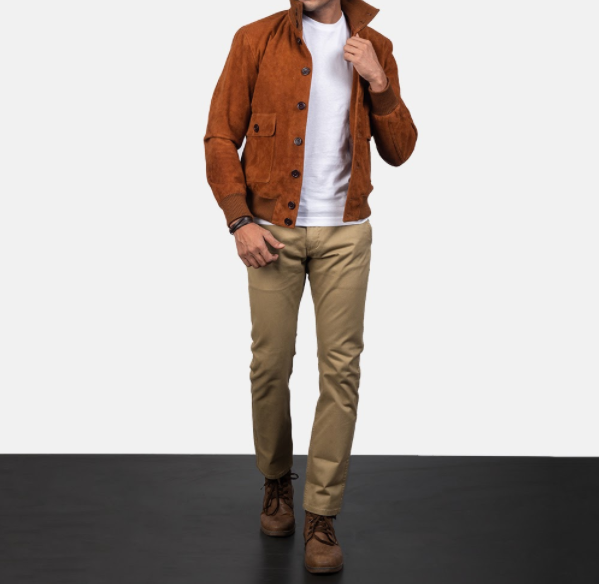 4. Denim Overall with Suede Boots
What's better than classic denim pant and a shirt? Well, the exact fit with a pair of beige suede boots! If you are hesitant to experiment with new looks, this fit might be the best choice for you. 
A denim shirt paired with fitted denim pants is a fit not easily forgotten. It is highly recommended to choose a contrasting pair overall, either a blue shirt with black pants or vice versa. Like colors can make your outfit very dull. Now comes the exciting part, the boots!
Suede boots are an icon! Walking with skin-toned suede boots personifies class and elegance. If such apparel can provide so much modesty then you should not hesitate in investing in one. Add a pair of black sunglasses to seal that oh-so-perfect lunch look.
Why Should I Wear Denim and Suede Together?
We understand you might have a lot of questions in your mind. And we are here to answer the most common one.
It is unique

. We are too busy investing in regular clothes that we have forgotten the importance of innovation. You won't see everyone roaming around in denim with suede, which is why you need to do that.

It is practical.

Who doesn't like fashion with convenience? Both the fabrics are very easy to carry thus providing a laid-back look all day long. Use this combination at your own ease for better style. The outfits can be used in any preferred season which makes them handy all year round. 

It is versatile.

Aren't we all tired of those quirky fashion statements and miss the old, simple fashion? The very same reason why we won't let suede jackets slip off easily.  These outfits help you make a bold statement within no time.
Takeaway
Take your style game to another level by adding suede to your daily outfits. Besides making heads turn wherever you go, it also offers a variety of versatile looks. The above-mentioned looks are a good way to make a statement amidst a crowd. Investing in a good quality real leather jacket can make you look like an owner of a million bucks! 
Do not think twice while investing in these outfits. We look forward to watching you slay all these styles with your fantastic sense of fashion. 
---