---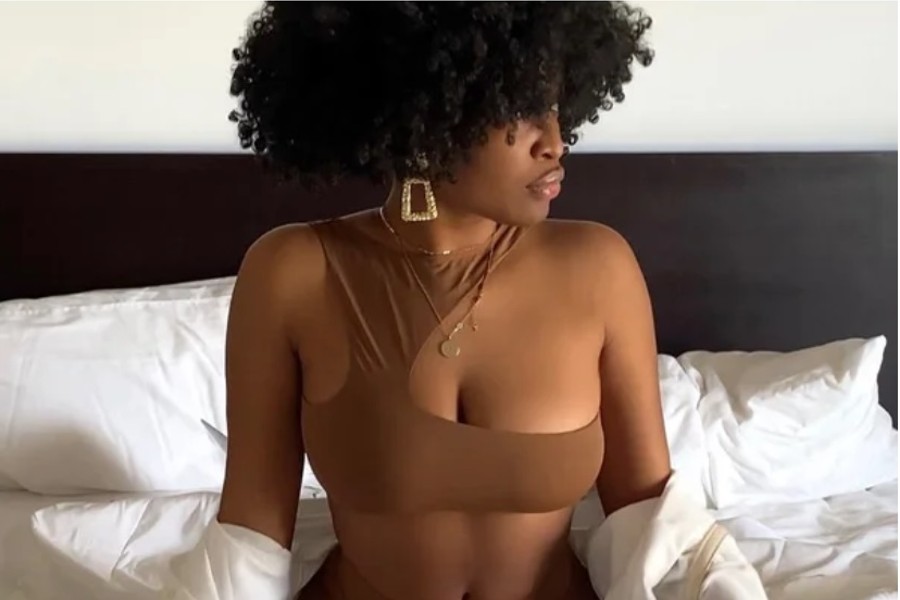 As beach season approaches, many people are looking for ways to stay chic and comfortable while enjoying the sun and sand.
One of the best ways to achieve both style and comfort is by wearing a halter swim top. A well-suited halter swim top not only provides you with extreme comfort but is sure to turn heads on your next beach vacation. 
However, with fashion fast-changing, buying a stylish halter swim top can be quite confusing. So we are here with a guide. This guide will help you to shop for the perfect halter swim top for your next dive or beach vacation.
What Are Halter Swim Tops?
Stylish halter swim tops are a type of women's swimwear that features straps around the neck, which create a halter-style neckline. These tops can also come in one-shoulder or two-shoulder styles, depending on personal preference. Many halters have ties around the back or neck for an adjustable fit, as well as padding in the bust area for extra support and comfort.
Benefits of Wearing Halter Swim Tops at the Beach
Halters offer several benefits when it comes to beachwear:
– Support: The adjustable straps on most halters provide additional support compared to other types of swimwear like triangle bikinis or bandeaus. This makes them ideal for larger chest sizes or those who want more coverage.
– Versatility: Halters come in an array of styles, colors, prints, and fabrics—allowing you to customize your look according to personal preference. You can choose between sleek one-pieces or two-pieces with mix-and-match bottoms—the possibilities are endless!
– Comfort: The adjustable straps make it easy to find a perfect fit that won't dig into the skin or cause discomfort. Additionally, many brands offer fabric options like nylon-spandex blends that move with you so you don't feel restricted when swimming or playing sports at the beach.
– Sun Protection: Many brands now offer UPF protection built into their fabrics which helps protect against harmful UV rays from the sun without having an extra layer of sunscreen needed.
– Stylish Design: With so many unique designs available today, there's sure to be something out there that suits everyone's style! From classic cuts with subtle details like ruching and stripes, bold patterns such as floral prints, and bright colors like pink and orange, you'll be sure to find something that looks great on you.
Tips For Finding Your Perfect Fit
Once you've decided on a style that fits your needs, here are some tips for finding your perfect fit:
– Measure yourself: Take accurate measurements before shopping so you know what size range will work best for your body shape/size (this may vary from brand to brand). Also, take note if any part of your body is particularly sensitive when wearing tight clothing–like shoulders/back/neck. So you can adjust accordingly when selecting strap length/placement options etc.
– Check reviews: Read product reviews online before buying anything. They often include helpful information about sizing & fit from customers who've already tried it out themselves! Make sure any returns policy is clear, too, if necessary. Some stores allow free returns/exchanges within certain time frames, but others may not.
– Try different styles: Don't be afraid to try different styles until you find something that works best for your body shape & size. Not all swimsuits will look good on everyone, so experimenting is key here! It's also worth considering different materials too.
– Ask questions: If all else fails, then ask someone who works at a store whether they'd suggest any particular cut/style, etc, based on their experience helping customers. Sometimes they'll even be able to give advice tailored specifically towards individual body shapes & sizes, which could be really useful.
Conclusion
Stylish halter swim tops are an excellent choice if you are looking for both style and comfort this summer season at the beach. With endless possibilities in terms of design elements combined with practical benefits such as adjustable straps providing extra support, plus UPF protection built into some fabrics –it's no wonder why these tops continue being popular year after year among women everywhere!
Hopefully, this guide has offered some useful tips & advice on how anyone can find their perfect fitting halter top –happy shopping & happy swimming!
This content is part of the HWM Partnership.
---