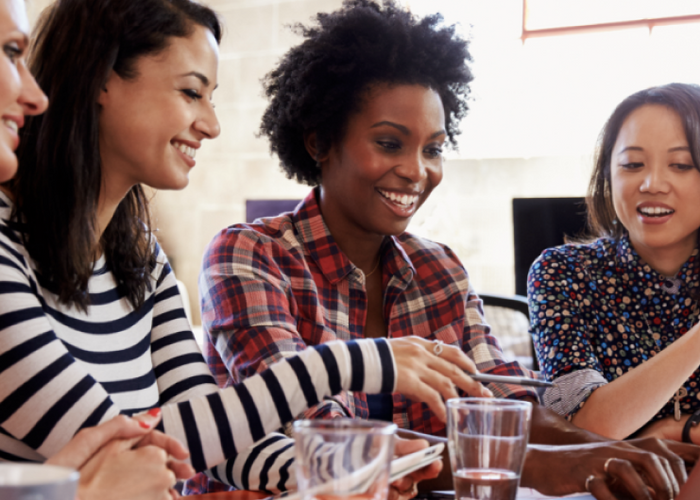 Over 60,000 new businesses open in the United States annually, and approximately more close their doors than succeed in that first year of operations.
According to the Bureau of Labor Statistics, over 45% of all new businesses fail in the first five years. 
To prevent your business from failing, you want to plan every stage of your business strategically. Reasons that businesses fail include:
Not satisfying a market need
Lack of a strategic business plan
Lack of financing
Bad location
Inflexible business offerings
Rapid, unsustainable expansion
There are 6 foundations to assist you in avoiding these pitfalls and positioning your startup for success. Those foundations are creating a legal entity, testing your concept, creating a business plan, establishing a sales and marketing plan, finding outside funding, and outsourcing when possible.
Create a Legal Entity
---
Become a Harlem insider - Sign-Up for our Newsletter!
---
Once you decide you want to start a business, the first step is to determine what type of legal entity you want to create. There are four predominant types of legal entities, and each provides various levels of tax opportunities and legal protections against personal liability.
Corporation
Sole Proprietorship
Partnership
Limited Liability Company (LLC)
A corporation is a separate legal entity from the owners. While they offer more personal protections and tax advantages than any other entity, they take longer and have more stringent requirements for operation.
Sole Proprietorship is the most common form of business entity. It is the easiest to startup but offers minimal individual protections for owners. Raising funding and outside capital is also more complex, and funds for the business often commingle with personal finances.
Partnerships are a form of a sole proprietorship with two or more owners. The limitations are that, similar to sole proprietorships, finances, and liability are on the owners, and financing is more challenging to secure.
A Limited Liability Company is the most flexible of the business entities providing ease of startup with liability protections for owners. It's a mix of all three other business entities.
Test Your Concept
Testing your concept to see if it's viable for the market if there is a customer base for it – and whether you can fill those needs – are necessary before you spend a ton of money to get started.
Your test should be to find the perfect way to deliver your product, whether it's online retail or physical location, and whether your product has a potential customer base to support your concept.
Business Plan
Having a business plan is a roadmap toward success. With a properly designed business plan, you're outlining the type of products you'll offer, how they'll be delivered, your business structure, projections for growth, and more. The more detailed your plan looks, the better for potential investors and lenders.

However, if you're too specific in your details and deviate too far from that outline after receiving funding, you could open your business to some liability from lenders. Think of your business plan as an outline that you can refresh annually to be adaptive to your business's changing market and needs.

Create a Sales And Marketing Plan
After designing your business plan, now is the time to strategize how you'll find customers and market to them effectively. At this stage, you want to have a short-term goal and long-term strategy for growth and the potential to create repeat business.
For example, if you're opening a brewery, having a short-term goal of opening at a profit is great, but finding creative ways to create recurring customers and brand loyalty will go a long way toward making your brewery sustainable and profitable over the long run.
Find Funding And Other Assistance
Finding funding for your startup is challenging even during the best economy. With inflation surging, the FED is raising interest rates to limit the amount of cash available, hoping that less money in circulation will curb demand, slowing inflation more.
As you create a winning strategy for your business, finding funding outside traditional lenders may be a good idea. For example, you can consider local credit unions or even the Small Business Administration for funds or consider alternatives like crowdfunding programs.
Additionally, there are plenty of resources available to help small businesses. There are federal programs, state programs, and even local municipal programs to help small business development.
Outsource When Possible
For many startups, operating on a shoestring budget means principals have to wear many hats. Instead of this haphazard approach, consider outsourcing functions above your skill and expertise.

For example, you can outsource your Human Relations department, accounting, marketing, and other necessary departments but perhaps outside your wheelhouse. Depending on the type of business you operate, you should consider outsourcing your online retail, as well.
There are third parties you can hire to handle your retail on Amazon to maximize your opportunity. In addition, you can utilize an Amazon forecasting tool to calculate inventory and logistic concerns, streamlining your operations and enhancing your profit possibilities.
Benefits to outsourcing and third-party apps free up the one commodity you possess little of as a small business owner; time. Using outside professionals will cost less than hiring on talent full-time, which is especially crucial in the salad days of early startups.
Related Articles
---
VIDEO
---
"Dr. Harry Delany is a renowned Harlem born and raised surgeon, the son of the great jurist and civil rights leader, Hubert Delany...." This monthly post is made in partnership with Harlem Cultural Archives.