---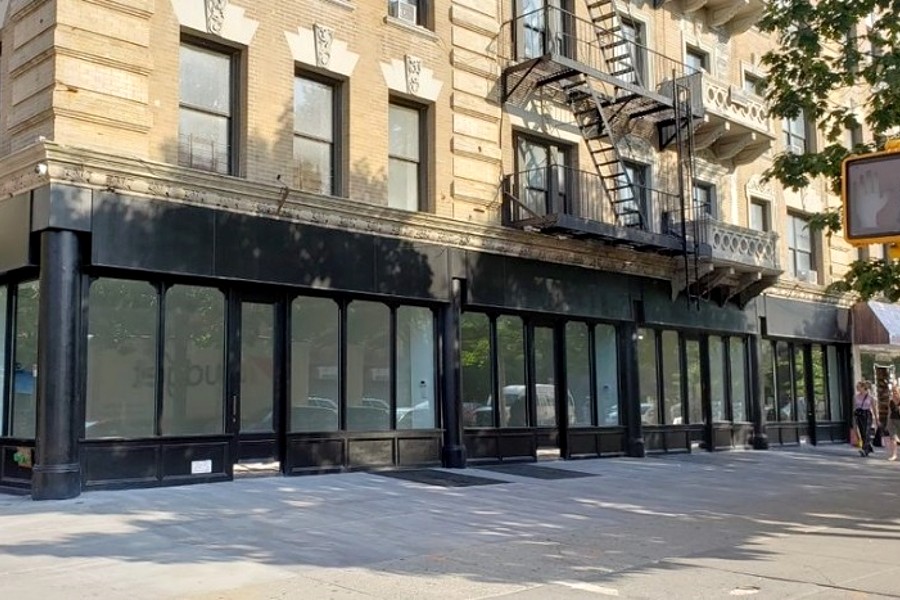 Are you looking for ways to push your construction company ahead of the competition?
If so, this blog post will provide some tips and strategies that can help you get ahead in the competitive world of construction. With these tips and tricks at your disposal, you'll be well-positioned to outshine your competitors and succeed in business. So read on and start taking steps today toward success!
Improve Your Marketing 
By having a well-constructed marketing plan, construction companies can effectively communicate their services and showcase how they stand out from the crowd. Many have realized the essence of a blog in this industry because of the complexity of the jobs being executed. Lots of firms are learning the best practices for local SEO for roofers in order to get noticed by potential clients in their area. Marketing could include creating professional materials that clearly illustrate the quality of their work, such as flyers, brochures, and website content.
Additionally, a construction company should focus on engaging with its target audience by utilizing digital marketing techniques such as SEO optimization, email campaigns, and social media marketing. These strategies can help to bolster brand awareness while providing an avenue to showcase the unique features of the company's services. Utilizing digital marketing also enables the construction company to find new leads and create a stronger online presence. This can effectively lead to more local customers and an increased number of potential clients.
Find A Niche
A niche can be a type of construction work that not many other companies do, such as historic preservation or custom home building. By focusing on this special type of construction, you will become an expert and be able to offer services that others do not have. Another way to find a niche is by targeting a certain market, like commercial buildings or high-end luxury homes.
You can develop relationships with organizations and people who need these services and become their go-to provider. Being specialized in one area means you can charge more since there are fewer people providing those services. Finding your own niche will help set you apart from the competition and make your company stand out.
Develop A Strong Brand Identity 
Developing a strong brand identity can help a construction company stand out from the competition. It can give customers a good impression of the company and make them more likely to choose it for their construction needs. A strong brand identity also helps customers feel like they can trust the company, which will give it an edge over its competitors. Here are some suggestions:
define the brand
create a memorable logo
develop a consistent visual identity
craft a compelling tagline
design professional collateral
build a user-friendly website
use social media effectively
be customer-centric
showcase completed projects
cultivate a positive company culture
These will make your company instantly recognizable and help it stand out from the competition. By creating a strong brand identity, you will have a greater chance of success in the construction industry.
Build Credibility
Credibility means that people trust the company and believe that they will do a good job. Companies can build credibility by providing quality work, excellent customer service, and good relationships with other businesses in their field. By doing these things, customers will be more likely to choose them over other companies when they need building work done.
Building credibility also helps companies get referrals from others who have seen their work before and know that they are reliable and trustworthy. Having a good reputation will help the company stay ahead of its competition by making sure it is always top-of-mind when potential customers are looking for contractors to hire.
For example, if a company is recommended by a friend or family member, customers will be more likely to choose them because they can trust that the work will be done right. Additionally, companies can get positive reviews online which can help spread the word and build credibility for their service.
Focus On Customer Service
Being customer-centric is one of the greatest advantages you can give yourself in any industry. When clients are happy with the services provided, they are more likely to come back and even recommend the company to others. Good customer service will make sure that customers get what they need in a timely manner and provide them with good advice about their projects.
This will help the construction company stand out from its competitors and attract more business. It also helps build trust between customers and the company, which leads to lasting relationships. By focusing on customer service, a construction company can ensure that it always has satisfied customers who come back whenever they need another project completed.
Hire A Reliable Team 
A fully reliable team will work hard and get the job done quickly and efficiently. They will be experienced in their jobs and know how to do it right the first time. This means that projects can be completed on time with fewer mistakes, reducing costs for the company and providing them with an advantage over their competition.
Furthermore, building a dependable team results in higher customer satisfaction because customers know that their project is going to be completed on time and within budget. This kind of customer trust helps build relationships with clients which leads to more referrals from satisfied customers, enabling the construction company to grow its business further ahead of its competitors.
Foster Strong Relationships
Fostering strong relationships with people can help a construction company do better than its competitors. For example, if the company has good relationships with other businesses or suppliers, it can get better materials at lower prices. This means they can build things more quickly and cheaply than their competitors.
Also, if the company has good relationships with customers, it can keep them happy by making sure projects are done on time and to a high standard. Good customer relations also mean that customers will be more likely to recommend the construction company to others, helping it get more business in the future.
To stand out from the competition, it's important to find a niche and develop a strong brand identity. You should also focus on building credibility by providing quality work and excellent customer service. Hiring reliable team members is essential for getting projects done quickly and efficiently while cultivating positive relationships with customers can lead to referrals that will help your construction company grow even further ahead of its competitors. With these tips in mind, you can take your business to new heights!
---