---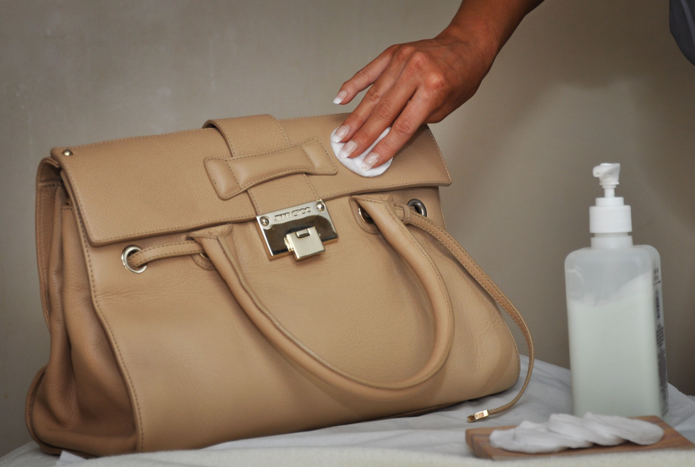 From handbags and purses to shoes and wallets, we want you to enjoy your leather goods for a lifetime. From the time they're made until they're in your hands, they need to be treated with care. Treat a high-quality leather bag with respect because it is the product of years of work by skilled artisans. No, you don't have to be obsessed with them, but you should learn how to properly care for them.
You can preserve the value and beauty of your most valuable possessions by taking the time to care for your luxury leather handbags. Let's say you bought a gorgeous Celine handbag – it's a well-made, high-quality item that will keep its worth and shape for years, but it will do so even better if you take good care of it. If you refuse, the leather may split, the texture may become tainted, and the colors may fade quickly. Follow our instructions to keep the bag in top condition.
Check for authenticity before purchasing such high-end handbags. With the help of LegitGrails, you can legit check Celine Bag at all times.
Regular Care for Designer Bags
Day-to-day care is the first step in caring for your leather handbags and other products. You can avoid excessive stress and strain and extend the life of your items for years by following some rules.
Leather is a type of skin that can stretch. To keep your handbag, purse, or wallet looking its best, don't overfill it.
Scratches can really flaw a bag that has been meticulously made. When you're out, be careful not to come into contact with sharp surfaces, overly adorned clothing, or clunky jewelry.
Take extra precautions with leather products that you use frequently. Use a soft cloth once a week or brush to wipe away any stains and dust.
Wet leather necessitates extra attention, so avoid getting it wet.
How to Clean Leather Accessories
Always test a small, inconspicuous area before cleaning leather. To clean your luxury leather items, never use saddle soap, hairdryers, oils, abrasive cleaners, furniture polish, ammonia, or varnish. Here is some of our advice on how to clean your leather step-by-step.
Clean the interior as well as the exterior of the bag.
Allow a few minutes for the protective lotion to dry before applying it.
If you don't have enough time to clean the entire bag, concentrate on the key features, such as the handles. A little wipe-down will keep them looking new for a longer period of time.
Clean leather with a soft brush or towel on a regular basis.
Allow leather to breathe on a regular basis.
Wet leather should be dried naturally, without the use of artificial heat.
Spots and stains should be cleaned with a mixture of soap flakes and warm water.
To disinfect and remove residue from regular use, use a steam cleaner.
Before using any conditioners, cleansers, polishes, or waxes, test them in a secluded area.
Don't wash your leather handbags in a washing machine
Avoid getting the leather wet.
Storage Tips
You might be wondering how to store your luxury leather handbag: One of the simplest methods to avoid damaging the leather and maintaining its high-quality finish is to store it properly.
To avoid scratches, keep purses in a dust bag (every authentic designer handbag comes with a dust bag. A cotton pillowcase can be used in place of the original dust bag if you don't have one; avoid using a colored cloth to prevent color transfer.)
Keep leather away from sunlight to avoid fading
Avoid using plastic bags since they restrict proper airflow.
The heat from artificial sources, such as radiators, can cause the leather to dry up and crack.
Take Care of Different Types of Leather Goods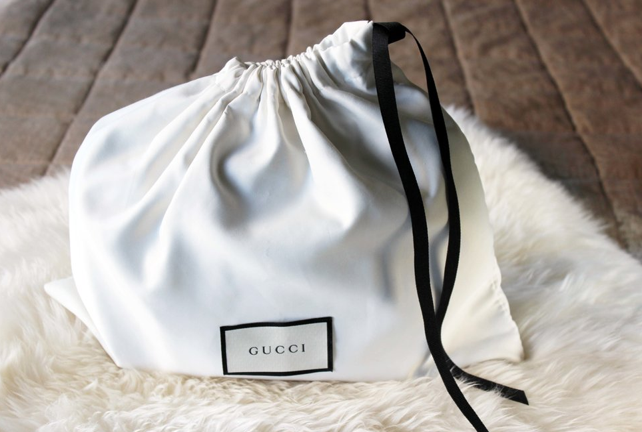 It's important to remember that each type of leather requires distinct treatment. For example, lighter tones are more vulnerable to apparent wear and tear, but black or darker leather is more forgiving and can disguise minor defects. Your accessories will stay in good shape with regular mild brushing and semi-regular cleaning with a moist cloth.
Shiny and smooth leathers are also different: smooth leather requires extra care to keep its shine. As a result, harsh cleaning procedures should be avoided. If you don't feel like cleaning your leather handbag is manageable, you can always seek professionals to do some deep cleaning for you!
---