---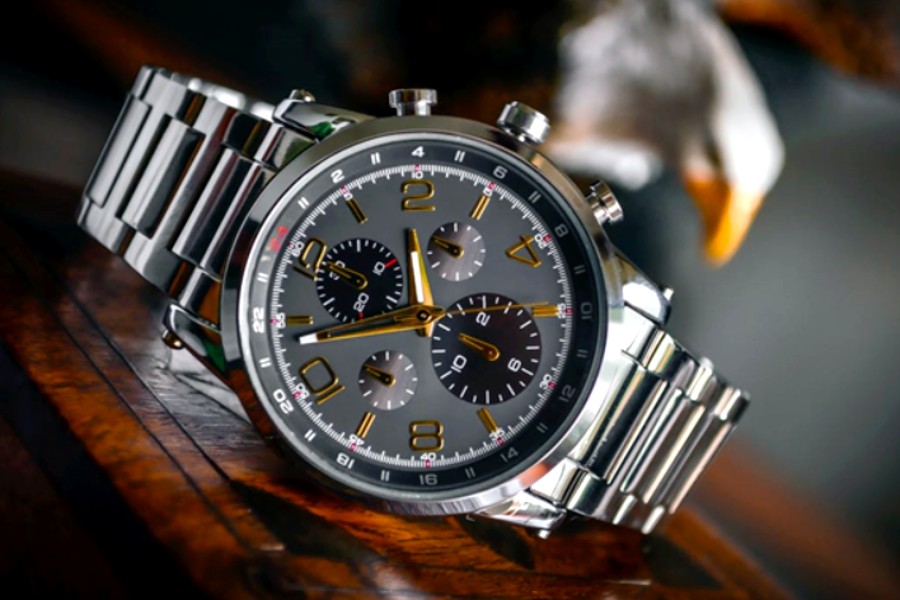 A watch is more than just a time-telling device; it is an accessory that can complement any outfit and reflect one's personality.
However, at some point, you may need to part with your beloved watch, whether you want to upgrade to a new model or raise some cash. Preparing your watch for sale is crucial if you want to fetch a good price and attract customers who are buying watches online. This article will provide you with a step-by-step guide on how to prepare your watch for sale, including cleaning, servicing, and packaging. We will also discuss tips on selling watches, including selling watches online.
Cleaning the Watch
Before you can sell your watch, you need to clean it thoroughly to remove dirt, grime, and other impurities. Here's how to do it:
Materials Needed for Cleaning
Soft bristle brush
Mild soap or detergent
Soft cloth
Water
Polishing cloth
Step-by-Step Cleaning Process
Removing Dirt and Debris – First, you need to remove any dirt, dust, and other debris from the watch. Use a soft-bristle brush to remove any dirt that may be lodged in the watch's crevices, such as between the links in the bracelet.
Cleaning the Band or Bracelet – If your watch has a metal bracelet or band, it is essential to clean it thoroughly to remove any dirt or grime that may have accumulated. Use a mild soap or detergent and warm water to clean the bracelet or band, making sure to rinse it thoroughly.
Polishing the Watch – After cleaning the watch, you can polish it to restore its shine. Use a polishing cloth to polish the watch gently, making sure not to damage the watch's surface.
Servicing the Watch
If you want to get the best price for your watch, you need to ensure that it is in good working condition. Here's how to service your watch:
Importance of Watch Servicing
A watch's components can wear down over time, affecting its accuracy and reliability. Regular watch servicing can help identify and fix any problems, ensuring that the watch works correctly.
How to Service a Watch
Identifying Problems – Before servicing the watch, you need to identify any problems that may be affecting its performance. Common issues include a broken crystal, damaged hands, or worn-out components.
Disassembling the Watch – You need to disassemble the watch to access its components. This process requires specialized tools and expertise, so it is best to leave it to a professional watchmaker.
Cleaning the Components – Clean each component thoroughly using a specialized cleaning solution. This process removes any dirt, grime, or other impurities that may be affecting the watch's performance.
Reassembling the Watch – Once you have cleaned all the components, you need to reassemble the watch, making sure that all the parts are in their correct positions. A professional watchmaker can perform this step, ensuring that the watch is correctly reassembled.
Testing the Watch – Test it to ensure that it is working correctly. A professional watchmaker can perform various tests, such as a timing test, to ensure that the watch is accurate and reliable.
Packaging the Watch
Properly packaging a watch is crucial when selling it to ensure that it arrives in excellent condition. To package your watch, you will need a watch box, bubble wrap, tape, and a shipping box. Follow these steps for proper packaging:
Importance of Proper Packaging
The proper packaging protects the watch from damage during shipping, and it's essential to ensure that it arrives safely at its destination.
Materials Needed for Packaging
Gather the necessary materials, including a watch box to provide additional protection, bubble wrap to prevent the watch from moving around, tape to seal the box, and a shipping box.
Selecting the Right Packaging Materials
It's important to choose the right packaging materials for your watch. A watch box provides excellent protection during shipping, and you can wrap the watch in bubble wrap to provide added protection.
Wrapping the Watch
Wrap the watch snugly in bubble wrap to prevent it from moving around during shipping. This will help minimize the risk of damage.
Placing the Watch in a Shipping Box
Place the wrapped watch in a shipping box, and ensure that there is enough padding to prevent the watch from moving around.
Sealing the Box
Seal the shipping box securely with tape, and consider adding a fragile sticker to the box to alert the shipping company to handle it with care. Properly packaging your watch ensures that it arrives safely and in excellent condition.
Tips for Selling Watches
Now that you know how to prepare your watch for sale, here are some tips for selling watches:
Determine the Value of Your Watch – Before selling your watch, determine its value to ensure that you get a fair price. You can use various online tools or consult a professional watch dealer to determine the watch's value.
Choose the Right Selling Platform – There are various platforms where you can sell your watch, such as online marketplaces, auction sites, or watch dealers. Choose a platform that offers a fair price and is convenient for you.
Be Honest About the Watch's Condition – When selling your watch, be honest about its condition to avoid any disputes with buyers. You can provide detailed photos and descriptions of the watch to give potential buyers a clear idea of its condition.
Consider Selling Online – Selling watches online offers a convenient way to reach a global audience and get a fair price for your watch. You can sell your watch on various online marketplaces, such as Value Your Watch, or through social media platforms.
Preparing a watch for sale requires careful consideration and attention to detail. Cleaning and servicing the watch, determining its value, and selecting the right platform to sell it are all essential steps in the process. With the rise of online marketplaces, selling watches online has become an increasingly popular option. Properly packaging the watch is also crucial to ensure that it arrives at its destination safely and in excellent condition. By following these steps, you can sell your watch with confidence and achieve the best possible price for it.
Related Articles
---