---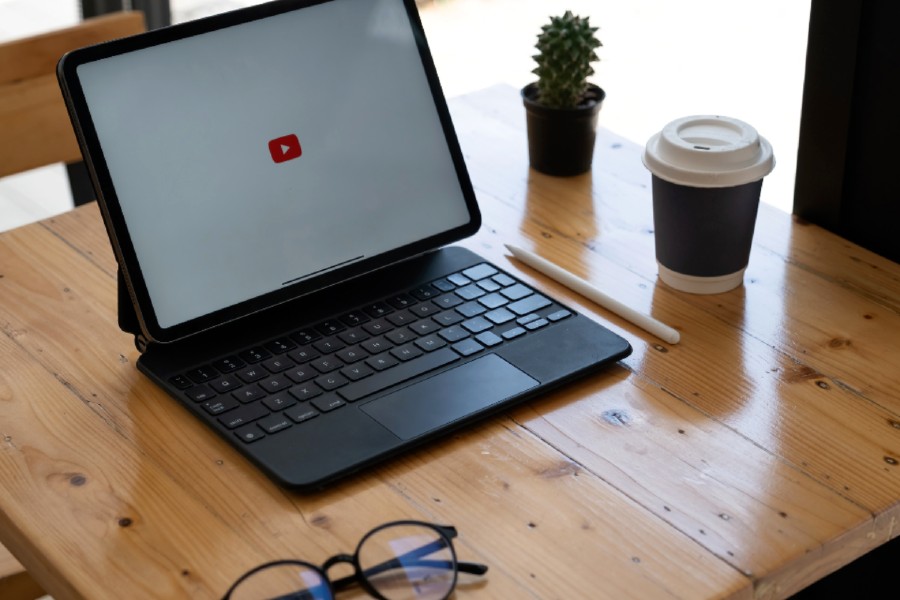 You might have been looking for how to make money on YouTube without making videos.
It is possible, and you can make money on YouTube even without creating videos. YouTube is a great entertainment platform for many people and a fantastic place for making money.
You may be camera-shy, and that's probably the reason why you're reading this. Only some people like to be on camera, but the amazing thing about YouTube is that everyone can make money on YouTube, both the camera-shy and the bold. Even if you need to learn how to make high-quality videos and don't like being filmed, you'll still be able to earn a lot from this social media platform. Read on to discover different ways of making money on YouTube, even without making videos!
Planning Your Channel
You have to do enough planning for your YouTube channel and decide the main niche your channel will be focused on. You can make pet videos or a fantastic and compelling pizza compilation instead of just going ahead to post ordinary cooking videos.
Select a channel name: One's YouTube channel name is essential and will go a long way in attaining success.
Creating a YouTube Account
Create a personal account or a brand account. With a brand account, you'll be able to make use of a different name, manage multiple channels, and even change your email address.

Uploading Videos
Once you've successfully set up your own channel, it will be time to start creating video content and posting videos. Creating videos and publish on YouTube is so easy.
Then, you'll have to set up the video title and captions for SEO, write great video descriptions, and also make use of tags so that YouTube users can easily feel your YouTube presence and find your video content on YouTube search results.
Also, remember video thumbnails when uploading YouTube content.
Ways to Make Money on YouTube Without Making Videos
These are the real ways of making money on YouTube even without making videos:
1. Uploading Videos of Other YouTubers
This is the simplest way of making money on YouTube without creating videos. It is also a common way that is peculiar to many people. Publishing third-party videos from other content creators are allowed by YouTube.
Through a strategy called aggregation, you'll be allowed to post video content from other video creators. This means, instead of going ahead to publish video clips, you gather content. When you curate or aggregate third-party content, you'll save a lot of time and also attract YouTube audience interested in the videos you're sharing.
The Movie Coverage YouTube
It is an example of a channel aggregating movie trailers for viewers. It has more than 1.03 million subscribers as of now. However, if you go ahead to upload another YouTuber's video without permission, it becomes a copyright issue. There are serious consequences for this. YouTube doesn't tolerate it at all and will take down the video. In addition to this, you'll be given a strike.
YouTube has even limited the run time of these videos to 10 minutes to further prevent the act of copyrighting.
So, to avoid all these, ensure you obtain the permission of the video owner before uploading it to your channel.
2. Begin a Blog
Through blogging, you can be able to make a steady stream of income on YouTube. Whenever you see a YouTube video inside a popular blog while going through it, just know that the website owner is getting money online through it.
You can start a free blog on WordPress if you feel you're able to. Post a video with a good video description to boost your content and also feel free to make use of third-party videos so far as you're attributing them to their owners.
When people proceed to your videos and watch the ads or even click on an affiliate link, you'll earn money. You'll be getting commissions and be able to earn passive income over time.
3. Try Posting Alternative Content
It is not a must to post videos of you in front of a camera on YouTube. You don't need to follow the style of posting normal traditional videos. You can instead post audio files, images of slide decks, and even album compilations.
For example, if you're publishing an audio podcast weekly, you can record the podcast and post it on your YouTube channel. This can also be accompanied by an attractive background image and you'll be paid for views.
4. Make Use of YouTube Ads to Advertise
Carrying out an advertisement on YouTube is an amazing way to promote your brand and get it out to thousands of people.
There's a video advertising service on YouTube that you can use in setting up campaigns and measuring your results. Also, by making use of Google Ads, you can advertise and expand to other channels.
5. Become a YouTube Consultant
Not all YouTubers earn enough money from YouTube as a complete revenue stream. Some people give up on their YouTube channels after sometimes when they realize that the process to make money is long and hard. So, as a result of this, working as a YouTube consultant is getting high in demand.
If you're someone who is an expert in matters concerning YouTube, you can make money. You can help other YouTubers and even brands in the planning, executing, and optimizing of their content.
Coaching people on camera, writing voiceover scripts, helping with SEO keyword research and analytics, and also helping in content strategy are some of the roles you can carry out as a consultant.
Advertise your services on sites like Fiverr and also contact brand owners and managers in your network. Tell them that you can manage their YouTube pages for a monthly fee and decide the amount you'll charge which is depending on the task's complexity.
6. Carry out Sales
You can set up an eCommerce site on platforms like Shopify. Then, make use of your YouTube videos, and advertise and sell merchandise like mugs, T-shirts, and accessories.
When you create supplementary merchandise, you'll be able to make a lot of money and also attract more users to your channel.
You could post a viral video where many golden retrievers are playing. Then, you could proceed in selling T-shirts containing images from the videos to your audience.
You should also put the name of your YouTube channel on the T-shirts for greater promotion.
7. Carry Out the Marketing of Your Channel
Just going ahead to post content on YouTube will only do a little. You'll have to market and optimize well to be different from the rest.
When optimizing your channel, click YouTube Studio because it is the best option to turn to. It offers a lot of analytics tools and reporting features that will help you in enhancing your channel.
Also, by measuring your watch time, you'll be able to know the amount of watch time viewers spent watching your videos.
Using Social Media Platforms
It is important to socialize content when you're managing a YouTube account. It will result in huge success. Be active on platforms like Instagram, Facebook, Twitter, and Snapchat to get the utmost results.
Be posting content that will send users to your YouTube channel always because people visit YouTube channels more when posts are being uploaded constantly.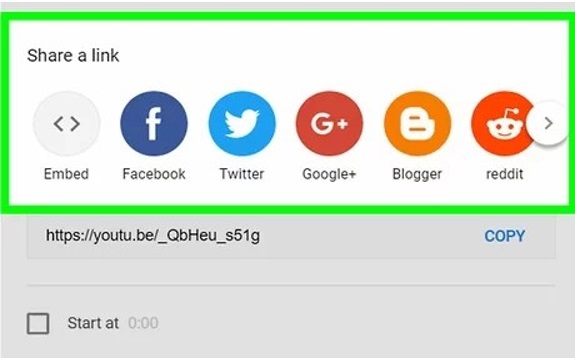 Using Affiliate Marketing
Affiliate marketing is the process of bringing clients to third-party advertisers and thereby making money. YouTubers usually include promotions and content in their videos.
Supposing you have an electronic music equipment channel, you can review headphones in a single video and then add a link to some brands in your niche.
However, you need to have a large number of viewers to be able to make money from affiliate marketing.
Among the biggest affiliate network, there are Amazon Associates and CJ so you can register with them and become a YouTube marketing expert if you like this means.
8. Join YouTube Partner Program
After going through every step, we've listed and remaining consistent in your plans, your channel will eventually attain great heights. Then, you have to join the YouTube Partner Program.
You'll gain access to a lot of YouTube resources and earn a steady revenue stream with your channel.
You must have 1,000 subscribers at least and 4,000 public watch hours on your videos in the past twelve months. You'll be able to apply once you achieve all these criteria.
After applying, your account will be reviewed to ensure it is up to standard.
You can enable monetization on your channel and set up your ad preferences once you get accepted. According to the chart monthly estimated revenue, a lot of people can make money on YouTube.
However, you have to wait for thirty days if you aren't accepted to reapply.
The numerous ways to earn from the YouTube Partner Program include:
Ad Revenue:
You can make money from sponsored videos and display ads when your part of the YouTube Partner Program.
This is possible through Google AdSense which is an online advertising platform for Google, YouTube's parent company.
It usually places targeted advertisements on YouTube videos and websites automatically. Depending on how many YouTube views you have, you'll be able to make money on YouTube through your AdSense account.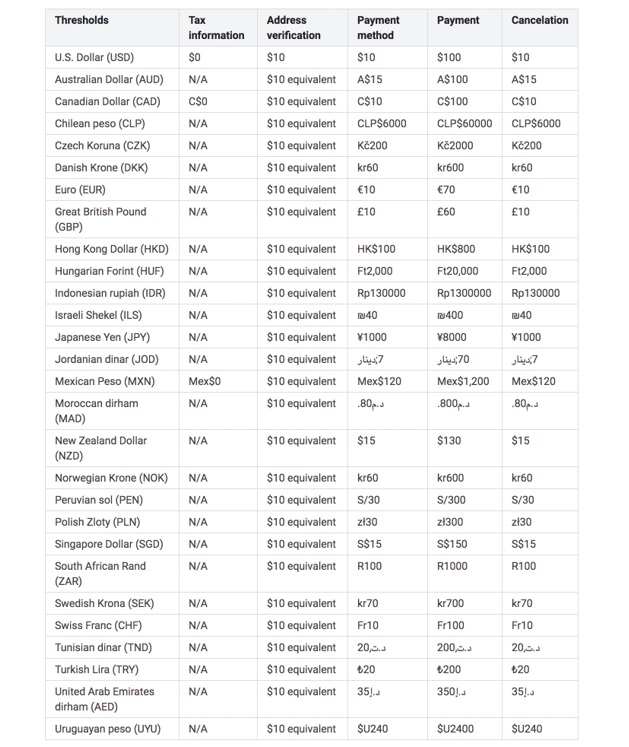 Channel Memberships:
Charging for channel memberships and receiving monthly payments from subscribers is possible through YouTube Partner Program.
Super Chat:
You can make use of super chat and super stickers to charge fans. This will enable the highlighting of messages and standing out of fans in chat streams.
YouTube Premium Subscribers Revenue:
Anytime YouTube Premium subscribers watch your YouTube videos, you'll be able to make money.
Ensure you keep to YouTube's monetization policies and also link your Google AdSense account if you want to earn income through this means.
Also, you can live stream, create playlists and promote your online business to maximize your YouTube earnings and have a successful channel.
---