---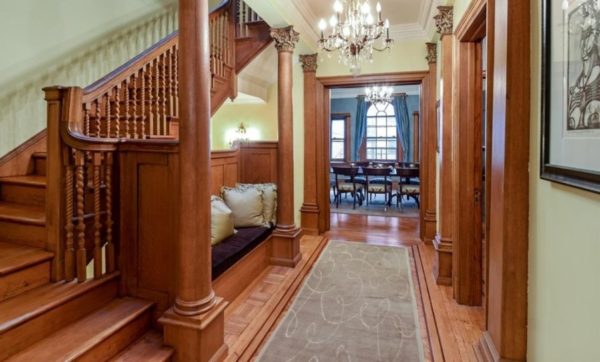 Summer is the perfect time to do some home improvement projects. The kids are out of school, the weather is warm, and you have plenty of time on your hands.
Whether you're planning on selling your home or just want to improve it for the season, these five summer home improvements will add value and make your house more appealing.
Here are a few home improvement projects that will help get your home ready for the summer season:
Focus on Your Door
With summer fast approaching, you may be considering home improvements that allow more light into your home. Replacing existing doors with internal glazed doors is a great way to let more light in and create the illusion of extra space.
Internal glazed doors can make your home feel brighter and larger because they allow light to pass through from one room to another. They are made from several glass panes set within a sturdy door frame and are available in a range of designs to complement your home.
Measurements
The most important step is to take accurate measurements of the space where you want the door to go. You should also ensure that there are no obstructions such as pipes or radiators that might prevent the new door from fitting properly in its place.
Style
Choose an internal glazed door that suits your home's style. For example, if you have a traditional property, an oak-veneer door with frosted glass panels will complement it nicely while still letting light flow from room to room. In contrast, if your home is modern and minimalist, a simple white door with clear glass panels will work best.
Replace Your Windows
Windows are a great way to let more sunlight into your household. They can add brightness, warmth, and energy savings to your entire home. You'll want to consider how the windows will allow sunlight through before you choose new windows for your home.
Choosing single pane or double pane windows is another way to increase the amount of light in your home. Double pane windows are designed with an additional layer of glass between the interior and exterior panes which helps keep more heat inside during winter months and outside during summer months, but it also keeps lighter inside as well. If you have older single-pane windows in your home and they are not allowing enough sunlight into your living spaces, consider replacing them with new double-glazed windows.
Windows can drastically change the look of your home, and summer is ideal for replacing them. You'll enjoy increased energy efficiency, better security, and a whole new appearance for your house. If you're not sure which windows are best for your space, consult with professionals who specialize in replacement windows. They'll be able to help you select windows that match the style of your house and fit within your budget.
Related Articles
---