---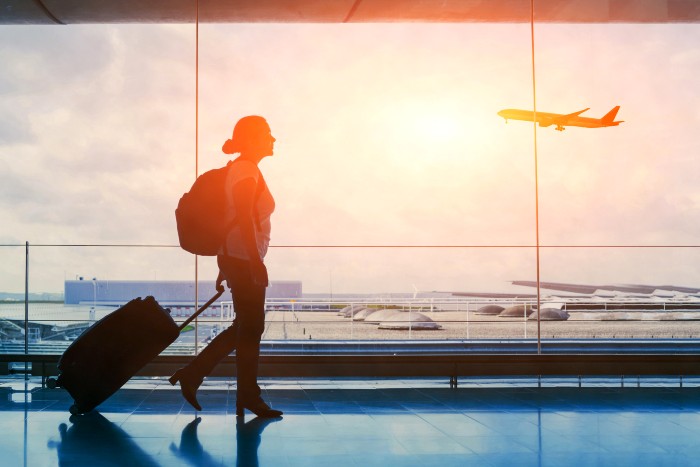 It can be tough for any parent when the time comes for their child to move out. And things get even more complicated when a child is moving abroad. Whether for studying, working, self-searching, or any other reason, the departure is never easy.
But the stress is mutual as it's a new experience for both you and your child. That's why instead of worrying, it's better to focus on helping your child prepare for the move. And here are some key things you can do in this regard.
Read on.
Do research about the new place
Everything starts with research. It's the best way to prepare for the unknown. And there is a lot to learn about a new country. From things related to everyday activities, such as means of commute, to getting to know the country and its people on a deeper level by learning about their culture.
Your child might feel overwhelmed by the amount of information. So take off some burden and join the research squad. Who knows, you may even give insights on things that your child would've overlooked otherwise. For instance, the importance of finding the nearest dental clinic in case of an emergency.
Arm your child with the knowledge needed for living on his or her own in the new place. It'll be reassuring for both of you.
Explore international shipping options for both of you
Let's face the hard truth. Once your child moves abroad, it won't be easy for him or her to come to visit. Even for holidays or other family celebrations. But it doesn't mean that you can't give your child a gift or prepare a little package with homemade goods to brighten the day. The only difference is that you won't be giving it in person, but sending a parcel overseas.
Nowadays even shipping to Ukraine, Poland or France is a piece of cake. So wherever your child moves out, you can still send him or her parcels from home. And vice versa. Just be sure to research which carriers deliver packages to the destination of your interest and find the best solution.
Consulting a shipping rates calculator might be beneficial, too. International package shipping can be expensive so it's helpful to check which companies offer the most affordable rates. It'll allow you to exchange parcels more often.
Help to ship your child's belongings to the new location
Another aspect that can feel overwhelming for your child is getting all of his or her belongings to the new place. Of course, there's no need to move every single item your child owns as many things can be bought once he or she starts living abroad. But having familiar things around you eases the adaptation process.
Help your child to sort his or her belongings into the essentials to take on the plane with him or her, and into secondary ones which you can ship to the new location later. This way your child won't be burdened with heavy luggage. And you'll save some money, too. Sometimes even shipping to Romania, Bulgaria, and other Eastern European countries can be cheaper than paying for the luggage on the plane.
Teach your child to follow a budget
Living on your own can be challenging as it comes with new responsibilities your child might not be used to. Setting a budget for yourself and following it is one of them. In fact, managing finances is crucial when living abroad, especially at the beginning.
Help your child evaluate his or her income and estimate a monthly budget. See if all the necessities fit within it, including apartment rent, utilities, and other expenses. It's easy to lose track of all these things when you just start living on your own, not to mention a new life overseas. It'll be a huge help if you prepare your child for this in advance.
Get yourself ready
Finally, don't forget about yourself. You won't be of much help to your child if you keep making a fuss because you worry too much. It's better to accept the fact and see what you can do to ease the parting. And it'll be much easier to let your child go if you know that he or she will be alright.
So, in the end, by helping your child prepare for the move, you're also helping yourself.
Moving abroad is a life-changing event and requires careful preparation. So try to support your child in any way you can.
---