---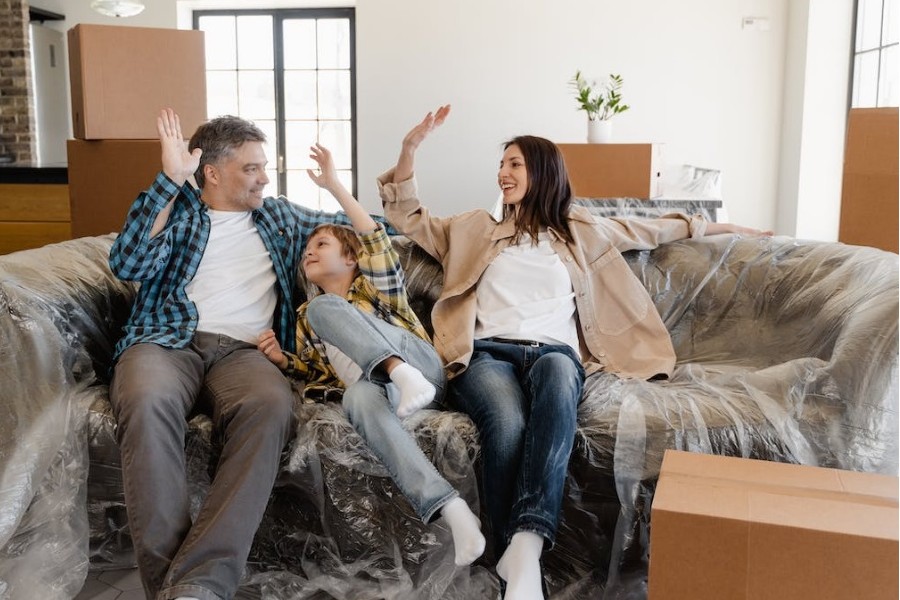 Moving to a new home can bring about mixed emotions. While it may be challenging to bid farewell to the familiar, it also presents an exciting chance for a fresh beginning. 
In addition, moving is a challenging and exhausting process. Hiring professional movers like AOA Moving Services can make that experience easier and more enjoyable. With their excellent white glove moving services, they ensure a seamless and perfect move. This allows you to focus on other important aspects of the move or simply take a much-needed break to recharge and relax.
Allow yourself to grieve
Moving is a significant life event that can evoke a range of emotions. Leaving behind familiar faces, places, and memories can be challenging, and it's essential to allow yourself to grieve and process these feelings. While sadness may arise, it's important to acknowledge and honor your emotions during this transition period.
There are various ways to navigate the grieving process:
Seek support from a trusted confidant who can lend a listening ear and provide guidance.
Engage in therapeutic writing exercises to express and explore your emotions on paper.
Create a memory box filled with mementos that symbolize cherished moments from your past, serving as a source of comfort and nostalgia.
Carve out personal time to indulge in activities that bring you joy and help you relax, such as reading, nature walks, or quality time with loved ones.
Remember, allowing yourself to grieve and adapt to new surroundings at your own pace is an essential part of the moving journey.
Get involved in your community
To feel a sense of belonging in your new home, immersing yourself in the local community can be incredibly rewarding. Engaging with the community allows you to establish connections and make your transition smoother.
Consider volunteering your time and skills at a local organization that resonates with your interests. By doing so, you can contribute to the community while meeting new individuals who share your passions. From animal shelters to food banks, various volunteer opportunities await your support.
Joining a sports team or club is another fantastic way to connect with like-minded individuals and enjoy the benefits of physical activity. Whether it's a recreational league or a special interest group, participating in these activities can foster friendships and a sense of camaraderie.
Don't miss out on the vibrant community events taking place around you. Attend local festivals, art exhibits, or cultural gatherings to gain insights into the community's rich tapestry and engage in meaningful conversations with fellow attendees.
Moving can be stressful and emotional, but it's also an exciting time for new beginnings. Acknowledge your feelings and reach out for support when needed. Embrace the change and focus on the opportunities ahead. Take care of yourself and prioritize self-care. Each moving experience is unique, so honor your own journey and approach it with resilience and positivity.
This content is part of the HWM Partnership.
---