---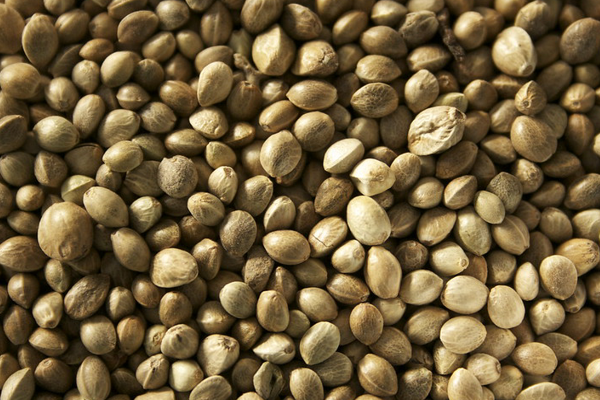 Autoflower seeds are easy to grow and provide amazing results in a short period of time.
They are a great choice for novice growers but are of course suitable for advanced growers as well.
These strains are quite easy to cultivate, they are quite hardy and resilient and grow very fast from seed to harvest, which makes them a very popular choice among growers.
In this guide, you will learn how to grow Autoflower, week-by-week, learn how to use the right nutrients and everything else you need during the growth process.
About Autoflowers
According to Highway 420, Autoflower seeds typically need 8-10 weeks to go from seed to harvest, although some can take up to 12 weeks. In this guide, we'll be covering all the steps you need to take week by week so you can successfully grow Autoflower in the comfort of your own home.
What's great about Autoflower is that they don't require a change in the light cycle to go from one stage of their growth to the next one. They will enter their flowering schedule regardless of the light cycle, which means you can grow them under 12/12 light/dark cycle, 16/8 or even under a full 24h of light.
Due to their hardy genetics, their astonishing resistance to pests and pathogens and their fast growth, Autoflower have become a popular choice among growers. 
The only major downside to growing Autoflower vs feminized seeds is that their yields are typically smaller. However, since they take less time to go from seed to harvest, this tradeoff is more than acceptable to those who see Autoflower as their go-to choice.
Stage-by-Stage Grow Guide
Now that we've covered some of the basics of Autoflower and their main benefits, it's time to go over their growth process stage-by-stage.
Stage 1: Germination and Seedlings
The first step of growing any type of seed is germination. This typically takes 1-3 days, and there are several methods that you can use to germinate your seeds. All they need to successfully germinate is the right temperature and lots of moisture, so you can either place each seed in a damp paper towel and place that paper towel in a ziplock bag or you can use peat pellets to germinate your seeds in, so your seedlings won't have to be removed from the container and their roots disturbed. 
Once your seeds germinate, you'll need to transfer them to a suitable medium where they can continue growing.
Autoflowers prefer light and airy soil and don't need as many nutrients as photoperiod plants. Since they grow best in oxygenated soil, we suggest using a 50-60% ratio of coconut coir or coconut fiber in your soil mix to make it airier. To further improve the soil's texture and improve drainage, you can also add 10% vermiculite and 20% Perlite in your soil mix, which will help avoid compaction and allow the roots to grow better. The remaining 10-20% can be regular soil or compost.
When it comes to fertilizers, autos don't need them as much as photoperiods do, so if you decide to supplement only do so after about two weeks into the plant's growth and go easy with the supplement so you don't damage the crop.
Keep your humidity levels at 70-90% and your air temperature at around 70-77°F (22-25°C) during the first stage. This stage lasts during the first 2 weeks, before the vegetative stage starts.
During this phase you don't need to supplement at all, you simply need to water your plants twice a week or once you see that the soil is completely dry from the previous watering. Don't overwater your plants. 
Use a 250W LED light to provide enough light and power your plants to grow. Hang them at 3,5 ft (105 cm) above the plant so you don't cause it unnecessary stress. 
These strains are quite easy to cultivate, they can be found domestically from many online seed banks like The Seed Fair and are quite hardy and resilient, growing very fast from seed to harvest, which makes them a very popular choice among growers.
Stage 2: Vegetation
Once vegetation is well underway and you notice fan leaves begging to form it's time to adjust the humidity to 50%, the air temperature to 68°F (20°C) and add ¼ of nutrients designed for vegetative stage, since Autoflower don't need as many nutrients as photoperiods do. These rules apply for the early vegetative stage which should be around week 3. 
During week 4, your plants will be in the late vegetative phase, and you will need to re-adjust the humidity levels to 45% and hang the lights lower at around 27 in. (70 cm) from the tip of the plants. 
Your plants will need around 17 oz (half a liter) of water per day and can be fed twice a week with ¼ of the same nutrients that are designed for the vegetative stage.
Stage 3: Flowering
In week 5, the flowering stage should begin and you should see small sacs with hairs begin to form at the nodes, which will, later on, turn into buds.
During this stage, relative humidity should remain at 45% and the air temperature should be adjusted to 73°F (23°C). Your lights should be positioned at 25 in. (65 cm) from the canopy. 
You'll need to increase the amount of water you're providing as during this week your plants will need 33 oz (1l) of water per day.
You can start feeding your plants with ¼ bloom nutrients as soon as your plants go into the flowering stage and increase this to ½ bloom nutes during weeks 8 and 9 of your plant's growth which is the late flowering stage.
Change your LEDs from blue to red, to encourage the budding process, or just use full-spectrum lights throughout the grow.
During weeks 6 and 7 of your plants' growth, you'll need to further decrease the humidity levels to 40% and increase the air temperature to 75°F (25°C). Adjust the lights so they are hanging 17 in. (45 cm) from the top of the plants and increase the watering to 50 oz (1.5l) per day.
During week 8, stick to the same RH and temperature but stop feeding your plants with bloom nutrients, and continue watering them generously. During week 8, you can start defoliating (removing leaves from the plant). The same light, temperature and humidity conditions should be continued during week 9 as well, where you'll start to see the fan leaves dropping off and losing their green color, which means that harvest time is just around the corner.
Stage 4: Harvesting
With most Autoflower, the harvesting period arrives at around week 8-10, although some may take up to 12 weeks. 
Once the majority of trichomes on the buds are milky in color, you can start harvesting.
If you're ready and excited to give this process a try yourself, grab yourself some high-quality Autoflower marijuana seeds from Herbies and get to work fast!
Happy growing!
---