---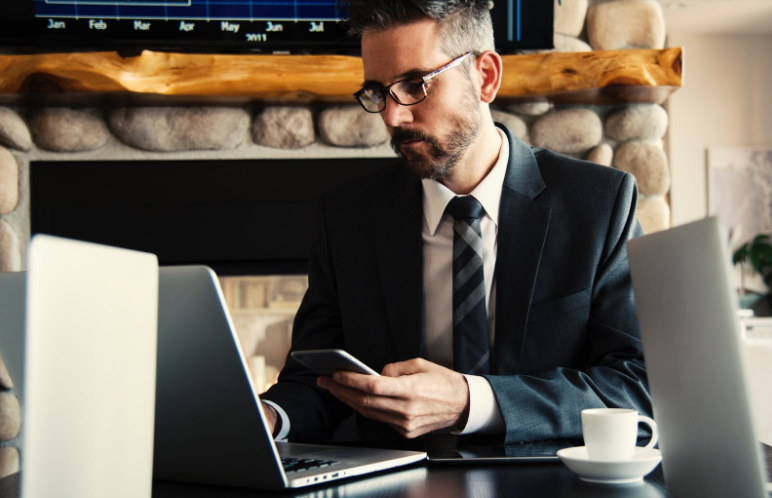 Over the past year, DeFi has taken over the crypto space and offers consistently high yields 50–100 times higher than traditional savings accounts.
The biggest reason for DeFi adoption is the high interest rates, which almost always beat the interest rates offered by traditional bank savings and checking accounts. DeFi projects like Aave and Compound facilitate blockchain-based money markets, deliver returns across all different asset classes, and help investors keep their money running while they sleep.
Are you wondering how to buy and sell APY? And how to earn APY on DeFi. Below we will provide information about the APY coin and the steps by which you can make a profit from this investment.
What is APY in DeFi
APY.Finance is a crypto token issued on the Ethereum platform, whose market capitalization ranks 680th in the cryptocurrency market. APY denotes the APY.Finance coin and the symbol is APY.Finance. One APY.Finance has a current value of $0.66598. APY.Finance is in circulation with a value of 0.66598 USD per coin and an amount of 45,314.762. The market capitalization of this coin has reached 30,102,012 USD at the moment.
Currently, APY.Finance's ranking in the cryptocurrency market ranks 680 out of 6912 different cryptocurrencies. Trading volume reached 310,415 USD in the last 24 hours.
How to earn APY with Crypto/DeFi?
APY has been listed on several crypto exchanges. Unlike other major cryptocurrencies, APY cannot be purchased directly with fiat money. However, you can still easily buy this coin by first buying Bitcoin/Ether from any cryptocurrency exchange and then going to the DeFi exchange that offers trading for this coin.
Step 1. Register in a DeFi exchange
You need to open an account in a decentralized financial exchange. Each DeFi Exchanges have their fee policies and other features. You should try both and find the one that works best for you.
The trading platform will provide you with a free crypto wallet. You can access your e-wallet in your account settings.
Step 2: Buy BTC with fiat money
Buy Bitcoin or Ethereum at an electronic exchange by bank transfer, credit card, debit card, or PayPal. Depending on the payment method that the DeFi exchange accepts. DeFi Exchanges usually charge low fees for bank transfers, but transactions are slower depending on your country of residence. Using a card will have a higher cost, but you will be able to buy coins immediately.
After completing the selection of the payment method, press the "Transaction" button.
Select the coin you want to buy. You can buy Bitcoin or Ethereum as a medium to convert to APY coins.
Step 3: Transfer BTC/ETH to an Altcoin Exchange
Since APY is an altcoin, you need to transfer your BTC to an exchange where APY can be traded. Here we will use Yield.app as our exchange. Yield.app is a popular exchange for trading altcoins, and it has a large number of tradable altcoin pairs.
Step 4: Deposit BTC to exchange
Depending on the exchange's policies, you may be required to go through another KYC process, which usually takes anywhere from 30 minutes to a maximum of several days. Signing up on Yield.app is easy to understand and easy to do. Once done, you will have full access to your e-wallet.
If this is your first time trading cryptocurrencies, there is no need to worry. Cryptocurrency transactions are even more straightforward than bank transfers.
You need to follow the instructions of the exchange to transfer the purchased BTC/ETH cryptocurrency to the wallet. Your crypto purchase will be verified in the blockchain network, and it will take a few minutes for your funds to transfer to the wallet. Depending on the network traffic conditions of the Bitcoin/Ethereum network, it may take longer during busy times.
You will receive a confirmation message from the exchange once your BTC/ETH has arrived. And now you are ready to buy APY!
Step 5: Trade APY
After you have BTC or Ethereum cryptocurrency in your wallet, you proceed to find BTC or ETH pairs trading to altcoins on the system.
Enter "APY", you will find the APY/BTC or APY/ETH pair, and the price chart will show on the screen.
Select "Buy APY", the system conducts a transaction with the amount of APY coin you want to buy with BTC/ETH.
Complete the transaction. You already own APY coins.
Note: You should choose large-scale exchanges that allow the trading of many crypto pairs. Each coin transfer from wallet A to wallet B can cost a minimal fee.
Last Step: Save APY securely in hardware wallets
If you plan to store your APY for a long time, you need to know how to keep it safe, avoid hacks, and lose money. Because of the nature of wallets in the exchange system, they will always be online ("Hot Wallets," as we call them). Some systems will encounter security holes. The safest way to store your coins by far is to always put them in some "Cold Wallet" where the wallet will only have access to the blockchain when you deposit, reducing the chances of hacking problems.
A paper wallet is a free cold wallet, it's a pair of public and private addresses generated offline, and you burn it somewhere and keep it safe. However, it is not durable and susceptible to various hazards.
Hardware wallets here are a better option than paper wallets. They are usually USB-enabled devices to store your wallet's important information more permanently. They are built with military-grade security, and their firmware is constantly maintained to be incredibly secure.
The conclusion
Recently, the DeFi base rate, or the basis for what one can expect to earn with stablecoins in DeFi, is at 20% for many reasons. This number is subject to change in the future and is likely to decrease, but the present represents a return that is more than double what one would expect when investing in the stock market and leads to Initial investment doubling in about three years. For anyone in DeFi right now, the returns are incredibly lucrative.
---