---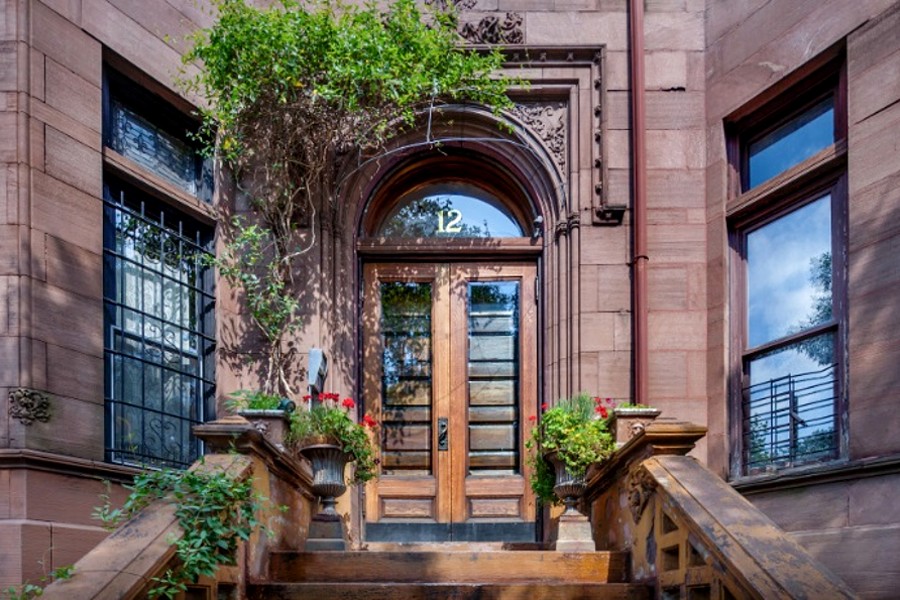 Maintaining a beautiful home requires regular care and attention, but over time, house decorations can become worn out and roofs can start showing signs of aging.
Dealing with these issues might seem like a daunting task, but with the right approach, you can revive your living space and ensure its longevity. Whether you're looking to refresh your interior design or address roof-related concerns, these tips will help you transform your home into a stunning and well-maintained sanctuary.
Repairing or Replacing the Roof
An aging roof can lead to a host of problems, from leaks and water damage to compromised structural integrity. It's crucial to address roof issues promptly to prevent further deterioration, and you can start by consulting with www.prestigeworksnj.com/ roofers to assess the condition of your roof and provide expert advice. In some cases, repairs may be sufficient, such as fixing damaged shingles or sealing leaks. However, if the roof is severely damaged or nearing the end of its lifespan, replacing it might be the best long-term solution.
Identifying the Problem Areas
Before embarking on any restoration or renovation project, it's essential to assess the damage and identify the problem areas in your house decorations and roof. Walk through your home and make note of any faded paint, chipped or broken furniture, worn-out carpets, or outdated fixtures. Similarly, examine your roof for signs of deterioration such as cracked shingles, leaks, or sagging. By understanding the extent of the damage, you can prioritize your efforts and plan your budget accordingly.
Revamping House Decorations
If your house decorations have seen better days, don't rush to replace everything just yet. Refurbishment can be a cost-effective and environmentally friendly solution. Start by evaluating each item individually and determining if it can be salvaged. For furniture, consider reupholstering, painting, or refinishing to breathe new life into worn-out pieces. Similarly, a fresh coat of paint can work wonders for walls and cabinets. Additionally, explore creative DIY projects such as repurposing old items or adding decorative accents to give your decor a unique touch.
Upgrading to Sustainable and Stylish Alternatives
Sometimes, worn-out house decorations simply need to be replaced. When choosing new items, consider opting for sustainable and eco-friendly options. Look for furniture made from recycled materials or sustainable wood. Invest in energy-efficient lighting fixtures to reduce your carbon footprint and lower utility bills. Incorporate indoor plants to add a touch of greenery and improve air quality.
Hiring Professionals
When it comes to dealing with worn-out house decorations and old roofs, it's often beneficial to enlist the help of professionals. Hiring experts in interior design and home renovation can save you time, and effort, and ensure high-quality results. They have the knowledge and expertise to recommend the best solutions for your specific needs. Similarly, roofing professionals have the necessary skills and equipment to handle roof repairs or replacements safely and efficiently. Investing in professional services can give you peace of mind knowing that the job is being done correctly, and it can also increase the value of your home.
Making Wise Financial Decisions
Reviving worn-out house decorations and addressing roof issues require careful financial planning. Start by setting a realistic budget for your project and allocate funds accordingly. Assess the urgency of each repair or renovation task and prioritize accordingly. Some repairs, such as fixing a leaky roof, might require immediate attention to prevent further damage, while others can be phased out over time. Research the costs of materials, labor, and any additional expenses to create a comprehensive budget. Making wise financial decisions and sticking to your budget can help efficiently manage your resources and achieve the desired results within your means.
Regular Maintenance
Once you've dealt with worn-out house decorations and old roofs, it's crucial to establish a regular maintenance routine to preserve the longevity of your home. Regularly inspect and clean your house decorations to prevent them from deteriorating prematurely. Dusting, vacuuming, and polishing can go a long way in maintaining their appearance and functionality. For roofs, schedule routine inspections and maintenance tasks, such as clearing debris, checking for leaks, and ensuring proper drainage. By being proactive and addressing small issues before they become significant problems, you can extend the lifespan of your house decorations and roof, saving you time and money in the long run.
Dealing with worn-out house decorations and old roofs can seem overwhelming, but with a systematic approach, it is entirely manageable. Assessing the damage, revamping house decorations, upgrading to sustainable alternatives, and repairing or replacing the roof are all key steps in the process. Hiring professionals, budgeting wisely, and establishing a regular maintenance routine will further contribute to the success of your efforts. Remember, taking care of your home is an investment in its beauty, functionality, and longevity. 
---