---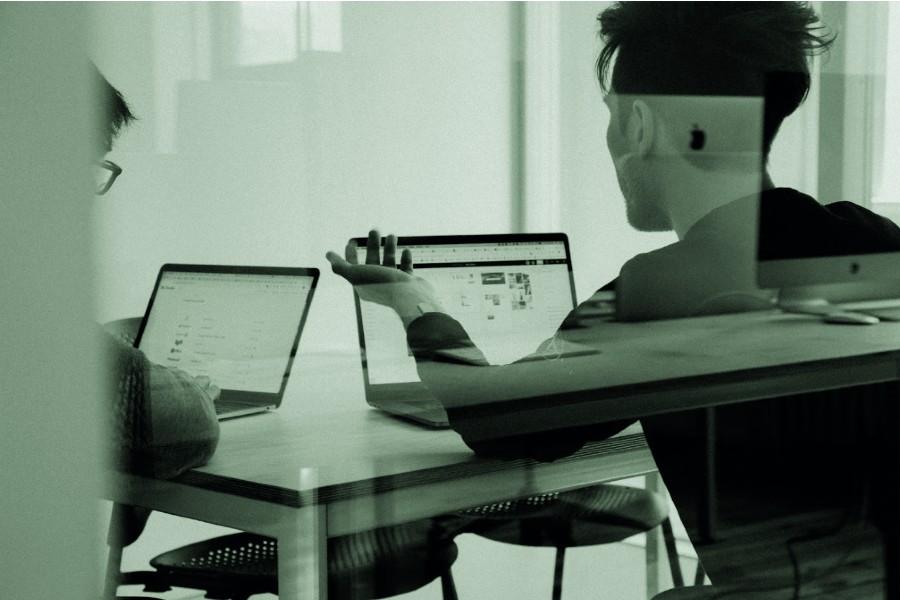 The Global Affiliate Marketing Industry is valued at over $17 Billion. As an affiliate marketer, you already know that choosing the right ad network is like finding the perfect business partner.
This function can make all the difference in your marketing success story. But with countless options, how do you know which CPA Ad network is your perfect match?
In this article, we'll handhold you through the process of choosing the best cost per action ad network. The one that aligns perfectly with your business goals and aspirations.
Evaluating CPA Ad Networks based on Performance Metrics
Are you ready to take your affiliate endeavors to the next level with cost per action ad networks? Choosing the right CPA ad network is the name of the game, boosting your profits in the online advertising landscape.
Ensure the CPA ad network you choose caters to your niche and target audience. Check if they have offers that resonate with your audience. Relevance is the key to driving higher conversions.
In today's smartphone-dominated world, ensure that the CPA ad network you choose is mobile-optimized. With more users accessing content via smartphones, you don't want to miss the chance to tap into that vast potential.
Look for ad networks with high conversion rates. It's a clear sign that they can effectively turn your audience into paying customers. Analyze their historical data or ask for case studies to understand how well the offers perform.
You need access to accurate data to make apt decisions. Evaluate your chosen ad network based on tracking methods, frequency, and depth of reporting they provide.
Communication is essential in any successful partnership. Evaluate the level of support the ad network offers. Do they have a responsive support team to address your queries and concerns promptly?
Understanding Payment Models and Payout Rates
As an affiliate marketer, you are expected to have a crystal-clear idea about the payment models and payout rates, as it directly impacts your campaigns' success.
Payment models define how you earn through affiliate marketing. Standard models include Cost Per Action (CPA), Cost Per Click (CPC), and Cost Per Mille (CPM). Each model has its unique way of compensating you for your audience's desired actions.
CPA is significant as it pays you for specific activities such as lead generation, form submissions, or product purchases. It's a performance-based model that rewards you for driving specific actions.
Payout rates vary depending on the affiliate program and the action required. Some offers have a fixed payout rate, while others offer higher rates based on the quantity and quality of activities generated. Compare payout rates across different networks to choose the most lucrative options.
Earning Per Click (EPC) is a helpful metric showing the average earnings per click on your affiliate link. It gives you an idea of how well an offer performs and helps you prioritize high-converting offers.
Payment thresholds determine when you'll receive earnings. Some networks have minimum payout amounts that you must reach before they release your funds. Be aware of these thresholds and plan your campaigns accordingly.
Payment terms can vary from weekly to monthly or even longer. Read about the payment schedule and mode of payment and choose one that aligns with your expectations.
Researching Network Reputation and Industry Standing
Choosing the right network with a solid reputation and industry standing can change your affiliate marketing graph for all the good reasons. With these simple and practical steps, you'll be on your way to picking the network that ticks all your boxes.
Contact fellow marketers and inquire about their experiences with the network you're considering. Online forums and communities are excellent places to find honest reviews.
Many reputable affiliate directories provide valuable insights into various networks. Browse through these directories to find rankings, ratings, and user reviews that can help you gauge a network's reliability.
Investigate the network's social media accounts. Are they active and engaging with their affiliates? A robust social media presence often indicates a network that cares about its users and maintains a positive reputation.
Look for any awards or industry accolades the network has received. Recognitions from credible sources are a strong indicator of a network's reputation and expertise.
Check for red flags during your research. Unresolved complaints, delayed payments, or poor communication can signal potential issues with the network.
In conclusion
As online advertising continues to evolve, do you know that 8 out of 10 brands run an affiliate marketing program? From understanding the essence of Cost Per Action and how it empowers your affiliate journey to unveil the must-have features of a top-notch CPA ad network – we've got you covered.
What has been your successful strategy so far? We eagerly await your thoughts in the comments below.  
---