---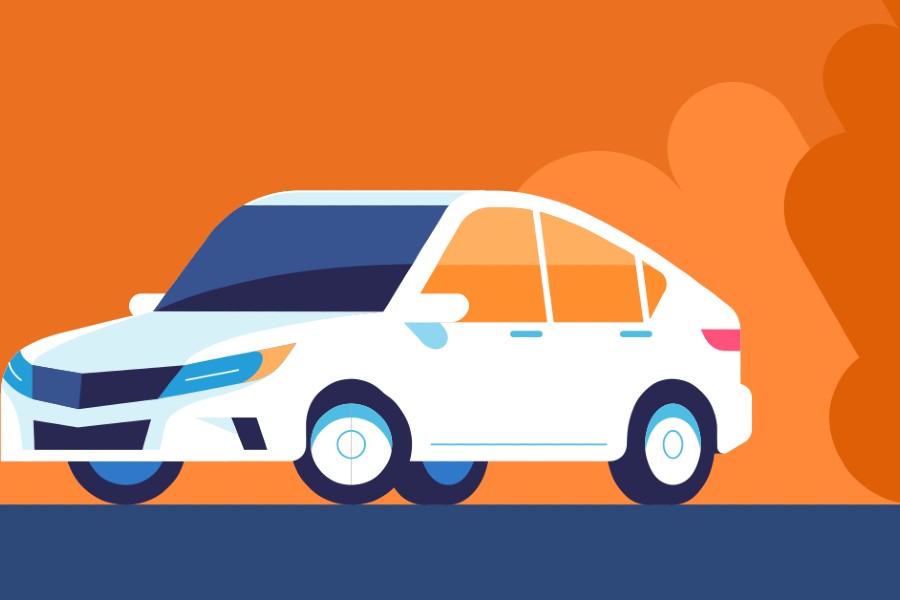 Attention used-car buyers! If you're expecting 100% honesty from the seller, you're expecting that you'll hardly get it.
No owner loves to reveal that the car they are trying to sell was severely involved in an accident. This disclosure will reduce the market value of the car. They take the help of local mechanics, fix the damage, and sell the car as if nothing ever happened to it.
But, as a buyer, you need to do a VIN search and find out the accident history of the car. If you end up buying a vehicle that was involved in an accident, there is no end to your misery.
Why? Ready to post to know more about the same.
Why is it important to check the car's accident history?
Suppose a car is involved in an accident, and a Mercedes VIN check reveals the same. There will be two aspects of it:
The first is the structural damage to it. 
Depending upon the severity of the accident, the car might face extreme damage to the exterior and interior. Even though they are fixed, the car won't be like it was earlier. If some parts are heavily damaged, the mechanic will even replace them. Very few owners will go for original parts in this situation as they are very costly.
So, they will put in counterfeit or duplicate parts. All in all, an accident can make a car hollow from the inside. If you don't know about the car's accident history, you won't be able to judge whether the parts are original or the structure is robust.
The owner will hide this fact to get a good deal. You will end up buying lemons if you don't check the car's accident history.
The next aspect of a car accident is the legality involved. 
The car might have pending insurance or is not allowed to be on the road until the dispute is solved. It could have a heavy fine imposed on it.
Although all these things will be directly related to the car's owners, it's the car number that will be tracked when the car is on the road. Driving such a car is nothing but a huge hassle.
Why get into such a serious mess when you can prevent it? Yes, you can stop being in the way of a car owner trying to get rid of a troublesome car by checking the accident history. Even if the owner doesn't reveal the truth, a quick VIN search will do that.
VIN Check – Easiest Way To Find The Accident History
VIN or Vehicle Identification Number is the easiest way to check the accident history of a car. It will help you find out the entire history of a car. For instance:
Year of manufacturing
Origin of the car
Engine type
Serial number
Model number
Structural damage
Change of parts
Engine serial number
With such detailed information, the car owner will rarely succeed in fooling you. The best part of a VIN check is that you can do it on your own. You don't require any professional help. A VIN is allotted to every car at the time of manufacturing.
Mostly, it's mentioned on the car's dashboard. But you can also find it on the windshield, below the driver's car seat, and on the engine.
Look out at these places, and you will certainly find the VIN. Once you have the VIN, use the help of a VIN decoder for a quick Mercedes VIN check. Even though you can decode VIN manually, it could be erroneous and consume a lot of time. Also, you will only decode it. Accident history is only possible when you have the full VIN report, which can only be obtained with the help of a VIN decoder. So, you should get help.
Many free VIN decoders like VinPit, ClearVIN, CarVertical, and so on are reliable. But, we prefer VinPit as its VIN database is highly extensive, and it provides quick and accurate results. The VIN report that you will get will be detailed as well. It's a free service.
Alert Alarm!
We strongly recommend not getting into a used car deal if you find a VIN that's tampered with, scratched, or manipulated. It means the car is nothing but trouble on four wheels.
Be an informed buyer
As a used car buyer, you have to keep all your senses awake so that you don't get into a worse deal in your life. Always do a VIN check. It won't consume too much of your time. Make sure you only seek the help of a trusted VIN decoder so that you get reliable results.
---