---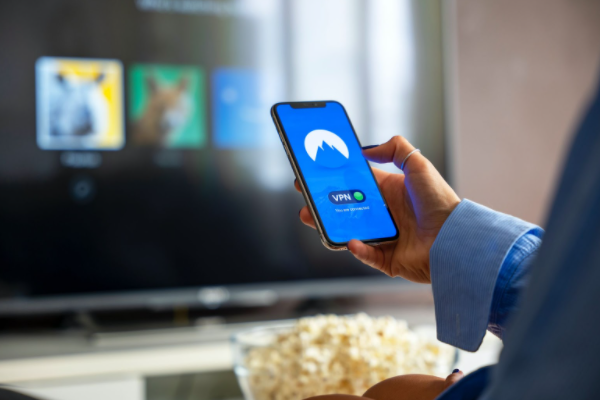 If you believe that getting a virtual private network would make you completely anonymous online on your Android device, then you're wrong. Complete anonymity is near to impossible, given the super-advanced technological era.
According to one Android app development company, the usage of mobile internet is rising, whereas the desktop internet operations keep falling, and about 90% of mobile internet time is spent precisely in apps.
Almost all websites and applications are tracking you online. Every time you download a new app and start using it, you give away a bit of your personal information. These apps and sites then collect your data, sell it to third parties, and target you with advertisements. 
However, if you want to avoid all that, a sensible choice is to use a VPN service on your Android. Even though a VPN doesn't make you completely anonymous on the internet, it does mask your online traffic, hide your IP address, encrypts your data, and protect you from all sorts of snooping and hacking attempts, tracking, and targeted ads.
Premium VPN apps are a great choice for your Android device. Some of these include ExpressVPN, Surfshark, and NordVPN, the best ones in the industry. However, if you can't bear the expenses of these VPNs, then you can always get a totally free VPN for Android and enjoy anonymous browsing. 
How does a VPN make you Anonymous on Android?
To reiterate, a virtual private network doesn't make you completely anonymous, but it does offer robust security features that keep users private and lead towards anonymity on websites and apps. Here are a few ways a VPN does that on Android:
1. Encrypts user data:
A VPN offers a variety of servers across the globe. These can range from a few to thousands easily. By connecting to a VPN server, your original IP address would be completely masked, and your connection would be completely secure. 
The data then passed through your VPN-configured network through your Android device would be encrypted using multiple security protocols. It will be completely unreadable by others, including your ISP. 
2. Alters your IP address to another:
Since a VPN alters your IP address by connecting you to a VPN-enabled IP address, you become anonymous on the internet. How? An IP address is a unique identification number that distinguishes a local network or device over the internet. With an IP address, your identity can be revealed easily. 
This is why a VPN alters your IP to another. With an IP of a VPN, all the Android apps and websites that try to access your location would be able to see the VPN IP address. This way, your identity would be completely anonymous and secure.
Use a VPN for Anonymous Browsing in School
Schools are known to blacklist various educational websites, social media, and streaming services on their network to keep students from getting distracted during the entire day. 
However, if you get a VPN on your Android phone, you'd be able to bypass your school's firewall efficiently, that too while being anonymous, and browse the internet. 
With a VPN, you can go through Khan's Academy and find out all the solutions to the math sums, stream Netflix in your free hour, or enjoy Facebook without anyone knowing what you're up to. 
Other ways to browse anonymously on Android
A VPN isn't the only option to browse anonymously on your Android device. You can become completely anonymous on the internet using a variety of other ways:
1. Use a Tor browser:
Tor Browser can be an interesting option for your anonymous browsing on Android. The Onion Router (TOR) Browser works just like any regular browser over the internet, be it Chrome or Mozilla Firefox. But, what makes it distinct, is that it allows users to browse anonymously. 
Tor routes your internet traffic through various nodes before connecting you to the website you desire to visit. To make it easier, you can just download Orfox, a Tor browser application for Android, and enjoy anonymous browsing. 
2. Use an anonymous search engine:
Another reliable option for anonymous browsing is DuckDuckGo, one of the best anonymous search engines present in the world. Search engines like DuckDuckGo are alternatives to Google and Bing that collect and use your data. 
Using DuckDuckGo, your browsing history won't be saved or tracked. While websites can't know the search terms you use, they'd know that you visited their page. And even though DuckDuckGo is a great option for anonymous browsing on your Android device, it still doesn't offer 100% anonymity or privacy to users. 
However, just like Orfox, it offers a dedicated app for Android.
Conclusion
There are various ways to browse anonymously on the internet using your Android device. While none of these methods can offer complete guaranteed anonymity to users, you can just use a VPN for maximum security. 
A virtual private network is the only reliable solution that actually offers security to users with its effective and top-notch features. While it can't make you completely anonymous, it can prevent you from getting tracked on the internet, ISP snooping, hacking, and more.
---