---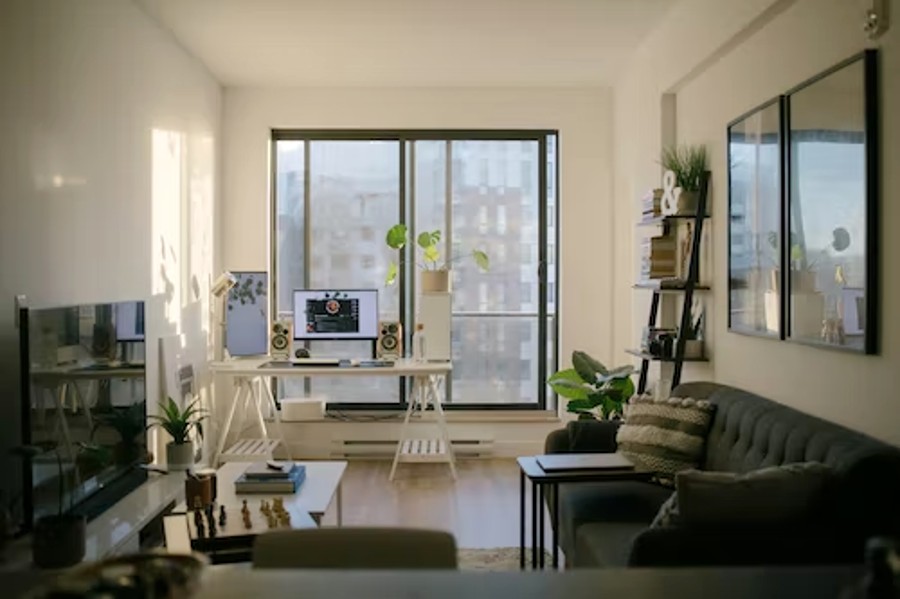 Adding style and grace to an apartment doesn't have to be daunting.
With some simple tips and tricks, you can transform your space into a tranquil oasis that reflects your personality and style. Whether you're looking for ways to brighten the walls or add texture with rugs and furniture, there are plenty of ways to upgrade your apartment without breaking the bank. So if you want to give your home a fresh new look without spending too much money or time on renovations, keep reading for our top tips on adding style and grace to an apartment.
1. Invest in a Statement-Making Piano
Investing in a statement-making piano is an excellent way to add elegance and sophistication to any apartment. Not only does it make for great conversation pieces, but it can also be used as an instrument for entertaining guests or simply enjoying music in the comfort of your home. With many different styles available, from grand pianos to upright models, you're sure to find something that suits your taste and budget.
When selecting a statement-making piano for your apartment, make sure to take into consideration the size and shape of your space. Also, consider the type of sound you're looking for. Go for a lumiere piano if you want something luxurious and classic. Once you've chosen the perfect piano, decorate it with pieces that complement its style.
2. Install Wall Art and Mirrors
Adding wall art and mirrors to your space is easy to bring color, texture, and visual interest into any room. Whether you opt for abstract paintings, framed photographs, or vintage prints, wall art can liven up a dull wall and create the perfect backdrop for furniture pieces like sofas and armchairs.
Mirrors are equally versatile, as they can open up a space and reflect light. For an extra touch of style, try installing wall art and mirrors together in the same area or grouping them for a more eclectic look. If you want to make a room look larger, consider placing oversized mirrors on one of the walls.
3. Incorporate Rugs and Textiles
Incorporating rugs and textiles is another great way to add style and grace to an apartment. Not only can they help define living areas or create visual interest, but they can also add warmth and texture to a room. Try different layering rugs for an eclectic look, or add a patterned rug to create the illusion of more space. If you're looking for something more subtle, opt for a plain rug in neutral colors like beige or gray.
You can also incorporate textiles into your apartment by adding throw pillows and blankets to sofas and armchairs. Choose colors and patterns that match the room's overall color scheme, or mix things up by creating a patchwork of different prints for a more eclectic look.
4. Add Greenery
Adding greenery to any room is easy to bring life and color into the space. Not only do plants add a natural element, but they also help purify the air in your home. If you're short on time, consider adding faux plants or flowers for a touch of nature without all the maintenance.
When choosing plants, try to select ones that fit the size and scale of your room. Smaller spaces may be better suited for smaller plants like succulents or potted herbs, while larger rooms may benefit from larger statement pieces like fiddle leaf figs or palm trees.
5. Invest in Quality Furniture
Quality furniture is essential for adding style and grace to an apartment. Try mixing different pieces to express your style—if you prefer a more modern look, opt for minimalistic designs with clean lines and neutral colors. If you'd instead go for a traditional look, choose pieces with ornate details and classic silhouettes.
When selecting furniture, make sure to take into account the size and shape of your room. One way to save space is to invest in multi-functional pieces like ottomans with storage or sleeper sofas for additional sleeping arrangements.
6. Accent with Accessories
Adding decorative accessories to any room can instantly elevate the look and feel of a space. Try displaying books on shelves or accent tables, hanging tapestries on walls, and placing candles on end tables for a more inviting atmosphere. Incorporating pieces like artwork, vases, and sculptures can also add visual interest and create a cozy vibe.
If you're looking for something more minimalist, try using objects with geometric shapes or clean lines to bring an element of modernity into your apartment. If you're going for a more eclectic style, opt for color by adding statement pieces like patterned pillows or vibrant throw blankets.
You can instantly create an elegant and sophisticated space without breaking the bank by adding eclectic pieces, textiles, and greenery to your apartment. Just remember to choose pieces that reflect your taste and fit your space's size for a stylish yet comfortable look. With these tips in mind, you'll surely add style and grace to any apartment in no time.
---