---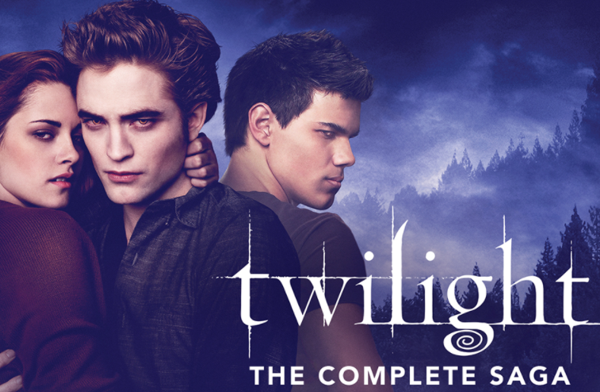 If you are fond of vampires, werewolves, or supernatural movies, perhaps you might have heard about the Twilight saga premier series. This five-season series depicts a Twilight novel that Stephen Meyer wrote.
The Twilight movies series was an enormous achievement, but viewers had mixed reactions with time. Some talked of its appealing tone, while others criticized poor storylines and underdeveloped characters.
Since its inception, the Twilight series has managed to scoop many audiences, especially teenagers, because of its outstanding portrayal of love, romance, horror, drama, and entertaining adventures. The main characters in the film were Edward and Belle.
The novel's storyline revolves around the love between Edward (a vampire) and Belle (a human); and how they fell in love. These two love birds faced obstacles from their background.
Don't you think humans are hostile to vampires?  But this was different in the Twilight series.
Truly love has no boundaries,
If you have ever watched the Twilight movies in order, you may have realized that there was a love triangle between Belle, Edward, and Jacob (werewolf).  Also, there was an enmity between Edward and Jacob because Bella as werewolves don't get along with vampires. However, at long last, they become friends.
If Twilight Saga sounds interesting, why did it lose its popularity?
Why Did the Twilight Saga Lose Its Popularity?
If your focus is how terrible the Twilight Saga was, now this is your part. Even though the series had a solid foundation, it lost its taste for the following reasons.
Sparkling vampires
Typically, vampires burn in flame when exposed to sunlight, and they are also evil and horrific. However, in the Twilight Saga, the producers lack to show the horrific nature of vampires. Also, Edward never burned but sparkled when exposed to sunlight.
Vampires procreate
Would you believe that vampires can procreate?
Guess what?
Edward impregnates Bella with Renesmee. However, some audiences may find that illogical because, typically, vampires do not reproduce.
Focus on love and not friends
Before Bella met Edward, she had a party of friends in school who were cordial to her. However, after meeting Edward, she lost grip of her friends, and onwards those friends rarely appeared in the scenes. Therefore, the film writer depicts a negative impression of cutting ties with friends because of a loved one.
Edward evil side
The writer should have depicted Edward as Mr. Perfect and Jacob as a villain. However, there are instances where Edward was selfish and kidnapped Bella from visiting Jacob.
Was there any Positivity in the Twilight Movie Series?
There is always a light at every tunnel, not everything is terrible in the Twilight Saga series. How did the film recoup revenue of around 3.3 billion? Of course, there must be some likable aspect in the series. For instance, there was the incredible video effect like the soundtracks depicted the environment of the casting.
As much as some audiences hate the Twilight saga, I believe there are some rewatchable moments.
---