---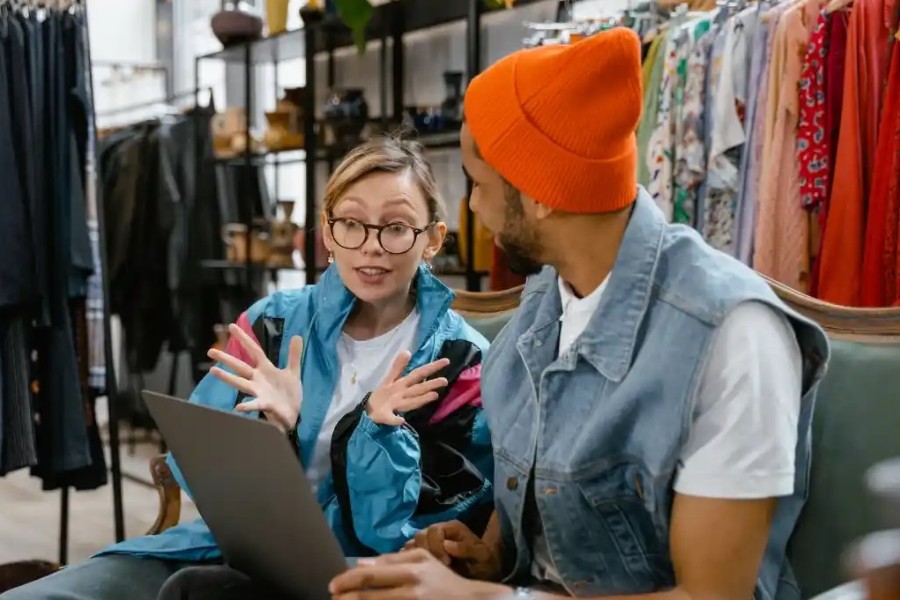 Temu's rapid rise in the e-commerce industry has drawn comparisons to Shein, a fast-fashion startup that similarly enjoyed exponential growth rates and popularity.
But while both companies are known for affordable products, they are actually very different. Temu is known for its Next-Gen Manufacturing model that delivers significant cost-savings across major product categories while Shein is focused tightly on fashion and adjacent verticals like accessories and beauty.
Based in Boston, Temu is an online superstore (as CNN calls it) that hosts independent third-party sellers, offering a diverse range of products across 29 major categories, from electronics and kitchenware to pet and office supplies. The company's commitment to empowering consumers by providing high-quality products at affordable prices is demonstrated by its innovative Next-Gen Manufacturing (NGM) model.
Temu's groundbreaking Next-Gen Manufacturing model
The key difference between Temu and Shein is the former's innovative Next-Gen Manufacturing model, which is responsible for Temu's ability to offer significantly lower prices than its competitors. Temu is able to achieve significant cost savings of up to 50% compared to conventional systems through its innovative approach of end-to-end optimization of the product lifecycle, going beyond production and distribution to encompass product design and last-mile delivery.
The NGM model provides better sales prediction, inventory control, logistics management, and dynamic feedback of consumer preferences. It also streamlines the entire production and delivery process, ensuring that the benefits of cost savings are passed on to consumers. This unique approach has garnered a loyal customer base and has positioned Temu as a disruptor in the e-commerce space.
Is Temu fast fashion?
Unlike Shein, Temu is not a fast-fashion company. Temu operates an online marketplace with over 250 categories of merchandise. In contrast, Shein is primarily focused on fast fashion and adjacent verticals such as shoes, accessories, and beauty products. The company's business model revolves around designing and branding its products while outsourcing production to a network of about 6,000 factories in China, according to Time. The company's approach to fashion has garnered immense popularity among its target audience due to its trendy, affordable clothing and rapid inventory turnover.
Shein's contracted factories produce thousands of designs that the company then sells under its own brands. Shein relies on rapid inventory turnover and the appeal of trendy, affordable clothing to drive sales. Shein's fast-fashion approach has contributed to its rapid growth and popularity among young consumers.
Is Temu sustainable? 
Temu's approach to sustainability is centered on its Next-Gen Manufacturing model, which aims to fundamentally reduce waste and overproduction through precision in matching demand and supply, leading to more efficient use of resources and a smaller environmental footprint. The company also works exclusively with brands, manufacturers, and sellers who share the same values and strictly vets their third-party sellers. This commitment to integrity and social responsibility has earned Temu positive ratings on review sites and an A- rating from the Better Business Bureau.
In comparison, Shein has taken steps to improve its sustainability efforts in response to criticism regarding its environmental impact. Initiatives include incorporating sustainable materials in clothing production, reducing packaging waste, improving energy efficiency, increasing supply chain transparency, and engaging in philanthropy and social initiatives. 
Conclusion
In summary, while Temu and Shein share similarities in their rapid growth and popularity, the two companies have distinctly different business models. Temu's all-category marketplace and innovative Next-Gen Manufacturing model set it apart from Shein's fast-fashion approach and traditional online retail model. By streamlining the entire production and delivery process, Temu achieves significant cost savings that are passed on to consumers, while also promoting sustainability and social responsibility.
Shein, on the other hand, focuses primarily on fashion and related verticals, relying on rapid inventory turnover and outsourced production to drive sales. While the company has enjoyed immense popularity, its fast-fashion model has faced criticism for its environmental impact and labor practices.
Ultimately, the differences between Temu and Shein highlight the evolving landscape of the e-commerce industry and the varied approaches companies take to achieve success. As consumer preferences continue to shift, and sustainability and social responsibility become increasingly important factors in the retail market, the industry will likely continue to see innovative business models like Temu's Next-Gen Manufacturing update traditional retail models.
---