---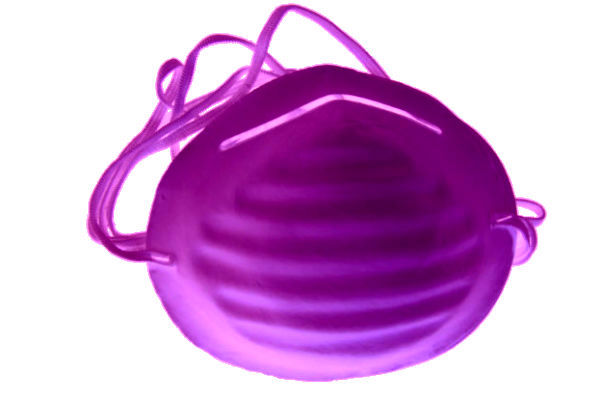 Air pollution has become an all-too-common problem in urban areas across the globe. With the increasing number of vehicles on the road and factories pumping out toxic fumes, it's more important than ever to protect yourself from harmful air pollutants.
But do face masks help you fight air pollution? And if so, what kind of mask should you be wearing? This article explores how effective face masks are when it comes to reducing your exposure to air pollution and protecting your health.
Can Face Masks Protect Wearers From Breathing In Harmful Air Pollutants?
Many people already know that wearing face masks can protect us from germs, but what about air pollution? If you're traveling to an area with high air pollution or smog levels and want to ensure you don't breathe in harmful particles, it's a good idea to wear a mask.
However, most face masks won't offer full protection from pollution. Only specially designed N95 or N99 masks will filter fine particulate matter.
Even so, these kinds of masks have become popular recently. If you're traveling in China—which has notoriously bad air pollution—you might even see large numbers of people wearing them.
How Do Face Masks Protect Against Severe Air Pollution?
There are two major theories as to why face masks protect your lungs from air pollution. The first theory suggests that facial masks create a barrier between you and air pollution.
By creating a barrier, you won't be directly breathing in any pollutants in the air. With your face covered, pollutants and irritants cannot come into contact with your skin; therefore, they can't penetrate deep into your lungs either.
This means you are not inhaling as many nasty chemicals. The second theory explains that once you have a mask on, it is easier for your body to filter out certain particles because of its proximity to your respiratory system.
This prevents irritants from entering your respiratory system and making you sick. There are still some limitations to how effective masks are against air pollution, but for now, it seems that face masks may be able to help protect your lungs from air pollution.
It may not provide complete protection against most pollutants, but at least it will cut down on how many damaging chemicals you breathe in during an episode of severe air pollution. With further research, scientists will develop more efficient techniques for protecting yourself from dangerous airborne pollutants.
Types Of Face Masks
There are essentially two types of face masks that you can choose from when it comes to protecting yourself against severe air pollution: surgical masks and N95 respirator masks.
Surgical mask: these masks provide a low level of protection against air pollution but are most effective for reducing bacteria. When it comes to filtering out certain airborne particles to protect your lungs and respiratory system from severe damage, surgery face masks don't quite cut it.
N95 Respirator Mask: These masks protect against airborne particles from dust storms, construction sites, and wildfires. It's important to note that they aren't recommended for preventing long-term exposure to pollution—only short bursts of exposure.
If you have severe air pollution in your area, it might be a good idea to stock up on some N95 masks. If so, try out some N95 disposable respirator masks to keep yourself safe during a storm or other short period of high-pollution exposure.
---