---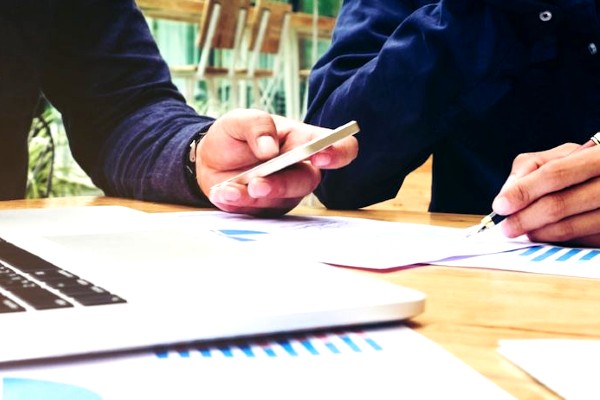 In recent years, crypto trading has gained a global reputation among entrepreneurs, professional traders, amateurs, and celebrities.
It has enabled a higher rise in demand, which translates to massive growth in the ecosystem. Trading depends on proper planning, timing, and decisiveness about crypto coins or other digital assets.
Whether you are a beginner or a seasoned trader, you can make a lot of money from day trading. Using several cryptos can diversify your portfolio while trading with bybit. This article helps you pick the most popular cryptos for 2022, showing exceptional performance in the market.
Seven cryptocurrencies you can invest in 2022
1. Bitcoin
Bitcoin has become a sort of alternative for the word "cryptocurrency." As a first-mover in the domain of digital assets, Bitcoin has the largest network with thousands of nodes and excellent availability for the last 12 years. In 2022, Bitcoin is showing a consistent performance making it the oldest yet most popular option for day traders.
2. Ethereum
Ethereum is a name that investors go after Bitcoin. In the crypto trading domain, Ethereum is revered for its ability to create new, decentralized tokens while expanding its blockchain network. With its unique features, it has already become a competitor to Bitcoin. With its security features and multipurpose storage mechanism, this network can provide you with more than just a wallet. Although it is highly volatile, a trader with experience can make a sizable profit by day trading.
3. Tether
Tether, otherwise known as USDT, is one of the most prominent cryptocurrencies having a value comparable to the US dollar. This crypto gained popularity in recent years because of its trading volume, which is the largest of all the available currencies in the market. As a day trader, you should focus on high daily trading volume as high volume attracts more investors creating a higher demand. As a result, the price of this stable coin also increases.
4. Dogecoin
Initially emerging as a meme coin, Dogecoin has earned a prestigious position in the crypto industry. As a competitive digital asset with frequent price jumps, it has successfully garnered attraction from corporate leaders worldwide. Are you looking for a highly volatile coin that can generate a handsome amount of return within a short period? Then Dogecoin can be your best bet.
5. Binance coin
Binance coin or BUSD is a coin that the Binance Exchange introduced. Binance is one of the largest cryptocurrency markets globally. Similar to Tether, the Binance coin is also a stable coin which makes it the fourth most popular digital asset in the world. A stable coin is a crypto coin that is backed by the US dollar. As of 2022, traders use this coin prevalently to transfer value from one digital asset to another, which ensures a large profit margin for them.
6. Ripple
As the technology advances, new cryptos keep emerging with their unique features to compete with Bitcoin and Ethereum. Ripple is a new-age crypto coin that provides a faster network connection while consuming lesser energy for its operations. If you are a starter in crypto trading, Ripple can be an excellent option for you for the affordability it offers. With the rising popularity and community support, Ripple is experiencing consistent growth, which indicates a bright future for the traders in the Ripple network.
7. Lucky Block
When speaking of cryptos, the mention of decentralized blockchain technology is inevitable, which was designed to provide transparency and security to the asset owners. The lucky block takes this concept to a whole new level. This may be the currency for you if you love to test your fortune. The Lucky block uses lottery games to attract traders who like to wager their money and expect higher returns. It generated 1000% returns to investors within a few days of release. Although there is a greater chance of profit, always remember that the volatility can backfire. So, be cautious while putting your money on the line.
Key takeaways
Although there is a myriad of options for day trading, you should choose the coins depending upon several factors such as availability, trade volume, network reliability, affordability, speed, and transparency. Lastly, whichever exchange you sign up to start trading, always take security measures so that you don't fall prey to fraudsters or Ponzi schemes.
---