---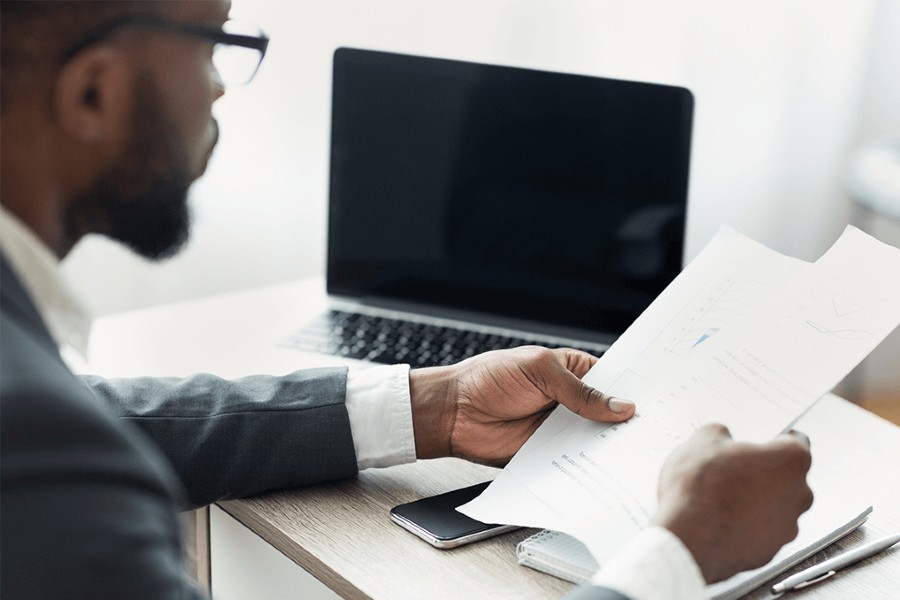 For small enterprises, cryptocurrencies like Bitcoin and others have created new options.
For small firms striving to compete in the current fast-paced global market, these digital assets provide a variety of advantages. There are also advantages to using crypto websites for there many tools and apps, for example dogecoin calculator.
This article will examine how digital currencies benefit small businesses, from streamlining payments and cutting costs to boosting security and luring new clients.
I. Simplifying Payments and Reducing Costs
Reduce Transaction Fees: Conventional payment options like bank transfers and credit cards might have expensive transaction costs. Transactions made with digital currencies are often cheaper, which can reduce the costs associated with processing payments for small enterprises.
Faster Transactions: Since digital currency transactions are frequently completed more quickly than traditional payment methods, they help small businesses increase their cash flow.
Eliminating Chargebacks: Due to the irreversibility of cryptocurrency transactions, payments that have already been made cannot be canceled. Chargeback risk is eliminated, which can be expensive and time-consuming for small firms to manage.
Global Payments: Digital currencies may be quickly moved between countries without the need for exchange rates or extra fees from foreign banks. Small enterprises can use this to increase their customer base and accept payments from clients worldwide.
II. Enhancing Security and Privacy
Secure Transactions: Advanced cryptography is used in cryptocurrency transactions to ensure the safety of money transfers. Small businesses may benefit from this protection against fraud and unlawful transactions.
Data Privacy: By accepting digital currencies, small businesses can give their consumers an extra measure of privacy since transactions can be made without disclosing specifics about themselves. Those worried about data security and privacy may find this particularly appealing.
III. Attracting New Customers and Building Customer Loyalty
Attracting Tech-Savvy Clientele: By accepting cryptocurrencies, small companies can draw in clients comfortable transacting with cryptocurrency.
Differentiating from Competitors: Adopting digital currencies might help small businesses stand out from their rivals and project an image of being progressive and inventive.
Developing Customer Loyalty: Giving customers a choice to pay with digital currencies can assist small businesses in gaining the trust and loyalty of their clients by showcasing their sensitivity to changing consumer preferences and payment patterns.
IV. Streamlining Accounting and Record-Keeping
Transparent Record-Keeping: Digital currency transactions are kept transparently and efficiently available thanks to a public, decentralized ledger that keeps track of all exchanges. This can facilitate small firms' accounting procedures and guarantee reliable record-keeping.
Simplified Tax Reporting: More tools and resources are now available to assist small businesses with tax reporting and compliance linked to digital currency transactions as they gain popularity and acceptance.
V. Challenges and Considerations for Small Businesses
Price Volatility: Small businesses that decide to accept digital currencies may risk losing money due to the significant volatility of their value. Companies should employ payment processors that promptly convert digital payments into USD or another stable currency to reduce this risk.
Regulatory Compliance: Small businesses must know the laws and compliance standards governing digital currencies, such as anti-money laundering (AML) and know-your-customer (KYC) laws.
Technical Learning Curve: Small businesses may need to spend time and money learning about the technology and setting up the appropriate infrastructure before they can accept the digital currency.
VI. Conclusion
For small businesses, digital currencies have several advantages, from streamlining payments and cutting expenses to boosting security and luring new clients. The potential benefits of adopting digital currencies may outweigh the drawbacks and enable small firms to survive and grow in the quickly changing modern economy. Small businesses can take advantage of the potential given by digital currencies and position themselves for future growth and success by carefully analyzing the benefits and dangers and investing in the necessary knowledge and infrastructure.
Small firms that adopt this technology early can profit from the first-mover advantage and position themselves as innovators as digital currencies become more broadly accepted and incorporated into the global financial ecosystem. Small businesses may continue to innovate, draw in new clients, and boost their bottom line by keeping up with the most recent advancements in digital currencies and proactively responding to these changes.
Small businesses are finding it more straightforward to adopt this technology because of the growing availability of user-friendly tools and services that make receiving and administering digital currency payments simple. The entry barriers for small businesses wishing to accept digital currencies are likely to go down as these tools develop and improve, making it easier for companies of all kinds to take advantage of digital currencies' benefits.
The choice to accept digital currencies as a means of payment ultimately depends on each small business's particular circumstances, objectives, and resources. Small companies can decide whether to adopt this cutting-edge technology and open up new possibilities for growth and success by carefully weighing the potential advantages and risks and seeking advice from experts and other business owners who have successfully integrated digital currencies into their operations.
Related Articles
---