---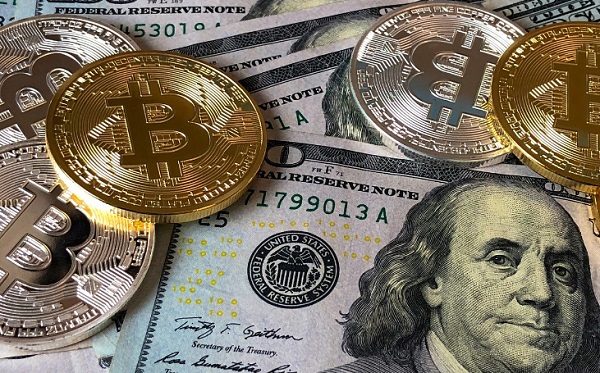 By Bretton Love
Cryptocurrency is slowly being embraced in our day to day lives.
While this may seem like something that economists have been saying for years, the fact that there is a cryptocurrency ATM in Harlem gives many in the local area the physical proof that perhaps cryptocurrency could be further utilized in our lives. The Apollo Deli and Fruit ATM allows users to purchase Bitcoin with US dollars. This tangible use of cryptocurrency could help soften people up to the idea of Bitcoin and other kinds of cryptocurrency. What else could help convince people to consider cryptocurrency?
Growth of e-Wallets
The rise of being able to pay with contactless cards, and on smartphones or even watches has helped shift some people's perspectives on what cryptocurrency can do. The reliance on physical money and institutions is being phased out. Some trains on the New York City Subway accept contactless payment, for instance, which helps many people to get into the habit of going cashless. Others are seeing a rise in the use of e-wallets. These digital wallets allow for payments to be made and received using e-wallets, without any physical money. Statistics from 2019 suggest that 140 million new adoptees every year are embracing e-wallets.
Acceptance of Cryptocurrency
Similar to the ATM, the stores that people like to engage with and their attitude towards cryptocurrency could also help to convince skeptics of the currency. Payments app Flexa means that Amazon-owned companies (Whole Foods, Starbucks, Nordstrom) are able to accept Bitcoin payments. The Spedn app lets those with cryptocurrency make payments with it through anywhere that accepts Flexa as a payment provider. Acting as the middleman, Flexa is helping to encourage more people to give cryptocurrency a chance by giving them an actual use for it with vendors that they might shop with.
Rise of Forex
Cryptocurrency may become legitimized through other similar financial trends that are on the rise, such as forex trading. Forex trading is already catching up to standard stock and share trading, as the daily forex trade volume equals $5.3 trillion according to Top Online Forex Brokers. Compare this to the New York Stock Exchange's $22.4 billion in daily trade volume. This global figure is still impressive when we can see what people do on a more local level. As forex is being adopted at a more casual level than other versions of stock market trading, this has already helped change attitudes to how people can get involved and be benefitted by new digital financial systems.
For a brief period of time from 2013, located 100 feet away from the NYSE was the Bitcoin Center NYC. This was set up to educate people on cryptocurrency and its rise. The center had to close by 2016 when cryptocurrency still hadn't taken off. Those involved weren't banking on the wariness that led to the American people not adapting to cryptocurrency as expected. Some Americans claim to still be distrustful of digital wallets, despite others suggesting that other financially motivated crimes may decline. Those involved in digital financial institutions understand that the journey to embrace cryptocurrency will take a bit longer – but other financial industries show that it is possible.
---