---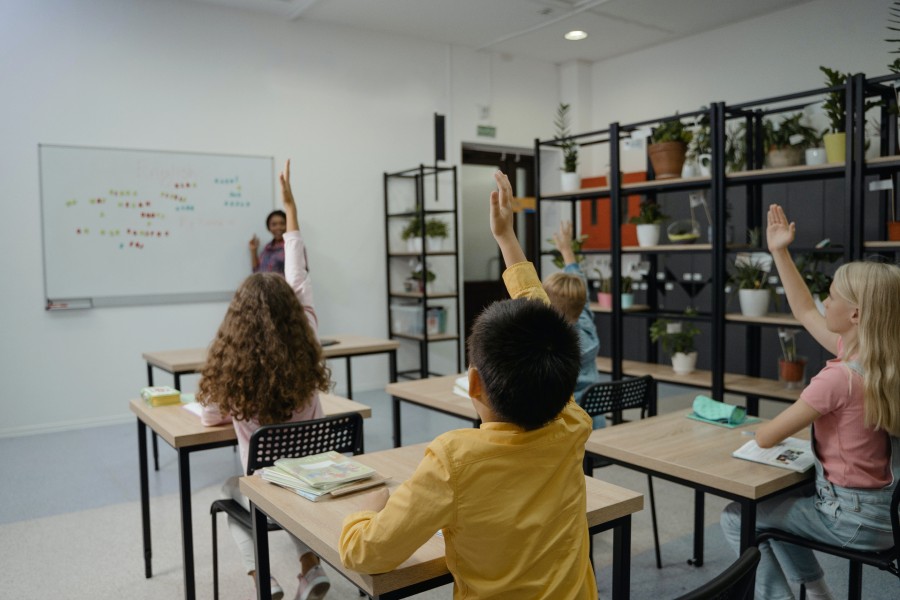 With the current pandemic that shook the world, we saw plenty of differences in the way education works.
Getting immense help from technology, turned out to become something much more than in-classroom learning. So, blended learning started to get a much more impact on schools and universities alike. It combines digital learning with face-to-face instruction. Lots of tools and techniques were developed to enhance the opportunities for such teaching methods. We saw the rising of many innovations in the industry.
Blended Learning – What Is That?
In blended learning, kids go to school and face their teachers in person but the material is delivered through technological tools and interfaces. It allows for a holistic approach to teaching and instruction. Thanks to the ability to take place virtually, it gives better access to learning for all the people out there with access to a tech device and the Internet. Blended learning in education permits teaching outside the restricted boundaries of the in-person classrooms and can be accessed from plenty of different environments.
Challenges
There are lots of challenges in front of blended learning education. Some of those include:
Difficulties with the technology: Lots of places see difficulties in applying and utilizing the technological tools required to incorporate blended learning both from teachers and children alike. It proved to even be somewhat more expensive in several cases.
Increase of the learning gap: If schools and children don't have access to technology or the Internet, that is going to widen the already existing learning gap.
Physical constraints: The return to in-person learning, some thought that will put an end to blended learning, yet, this didn't prove to happen.
Less authentic learning: With the incoming of blended learning, some forgot how important is the authenticity of the educator.
How Does Blended Learning Affect Education?
It works in several different aspects:
It breaks with the traditional type of teaching. Instruction can now be tailored to the needs of every individual student. It also allows for teaching to be much more flexible and based on personal requirements, strengths, and weaknesses. Kids can take advantage of studying at their own pace with specifically designed technologies and materials.
With a blended learning system, we can increase the level of engagement in classes. It also gives teachers the opportunity to get more valuable feedback. Blended learning presents the chance to develop new teaching methods and improves time management.
With this approach, teachers can generate a great and pretty effective curriculum. In this regard, teachers can also apply the division method – put some of the material online and present other parts of it in person. They can also find a balance between the two parts of the blended learning methodology.
Through blended learning, students can communicate much better with each other and with teachers, too, but it doesn't end here. They can also take advantage of various digital platforms to communicate with other people their age from all over the world.
Some studies showed that blended learning increases student performance. Students also prefer it a lot with one study showing that 83% of the interviewed had a positive attitude to the blended learning method.
It also gives teachers and students chances to be much more flexible. As one study puts it, 'learner's knowledge of the material will mainly come from his own online research (formal and informal content), and his own creativity and collaboration with his peers (teamwork).'
As per the same study, 'A significant number of students reported high comfort levels of attending online courses in the virtual classroom instead of conventional learning.'
Even more, it showed that blended learning provides a lot of benefits in terms of how well students perform in their studies.
As another study puts it, 'The use of new technologies in blended learning allows students to gain experience based on their preferences, enhance their life skills, and develop emotionally and physically.
What Does Technology Help with In Blended Learning?
Of course, technology is vital for achieving blended learning. It has several different tasks to achieve and it does that pretty well.
For starters, the blended system demands technology to allow for collaborative learning. This factor lies in the ability of students to partake in individual and group activities to learn to work together, think critically, and perform outstandingly. Students and educators should be able to cooperate on a much large basis. Blended learning requires that students have personalized learning methods with a customized approach.
Also, teachers incorporating blended learning can organize the courses and the materials much better. There are lots of digital resources to help with that, including boards, videos, and others. This allows for much better control over the classroom and overall improvement of the experience during learning.
Teachers can engage in a much better dialogue with students. They can provide personal feedback and allow for better communication with their students. But not only – they can improve communication with parents, too.
Conclusion
The digital revolution allows for numerous benefits, such as the ability to find essay writing services online. It can be argued that technology plays a huge part in education, just as it does in our day-to-day life. The industry of online teaching and blended learning is rising more and more, boosted by the demands during the pandemic. Nowadays we can find many resources, technologies, and tools to implement such education on a daily basis.
As we saw above, there are numerous benefits to that. Just like the Internet allows us to find the best essay writing sites just with a few clicks on the web, it provides access to lots of information, tools, and methods of instruction through the screen of our device. This comes to show us a whole new world where we can customize the learning of our students. They can achieve a much more well-rounded educational experience that equips them with all they need to succeed in life now and later on.
The blended method provides lots of benefits which we outlined above. It presents us with chances to improve the learning experience of students, tutors them per their needs and demands, and increase their engagement and academic results. With blended learning, students can gain access to a vast sea of information that allows them to become much more proficient in their knowledge set. It's expected to grow more and more, to advance further and provide us with much more tools at our disposal. It's certainly one step further toward the education of the future and is currently implemented in many countries all over the globe. With blended learning, we can advance in our teaching methodologies and present kids with an entirely new world of education.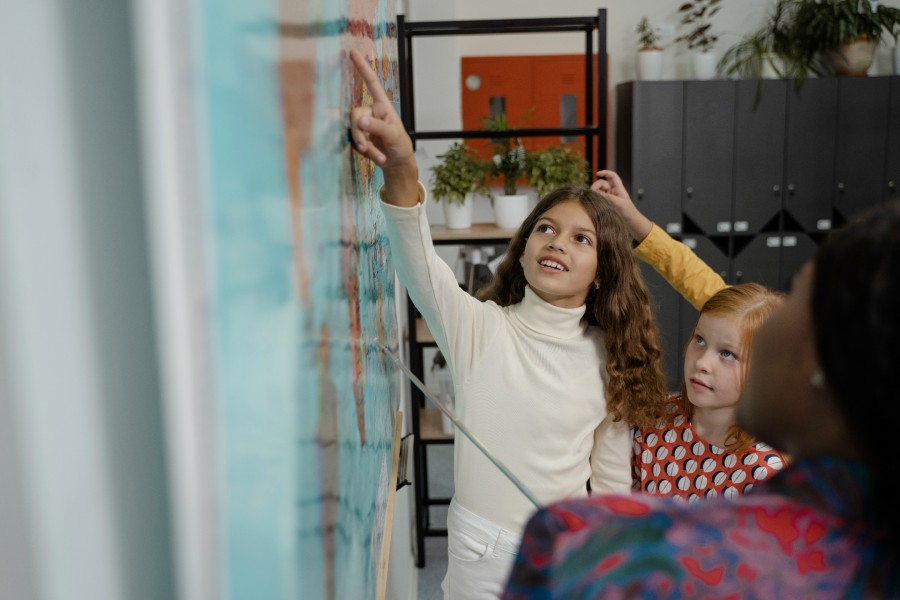 ---