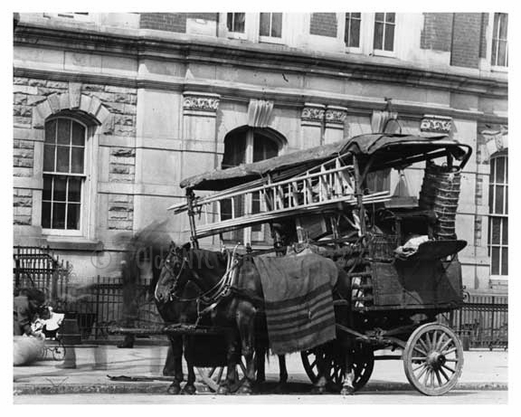 Up-close view of horse drawn carriage and wagon loaded with material on Lenox Avenue and 135th Street in Harlem, New York 1910
Harlem street salesman with horse drawn furniture and hardware wagon. It's hard to see but on the left side of the frame a woman (grey coat), a baby child on a bicycle (white shirt) and adult male standing (black pants) as a horse head moves up and down (source).
Get more Harlem World Magazine Harlem history here.
Related Articles
---