---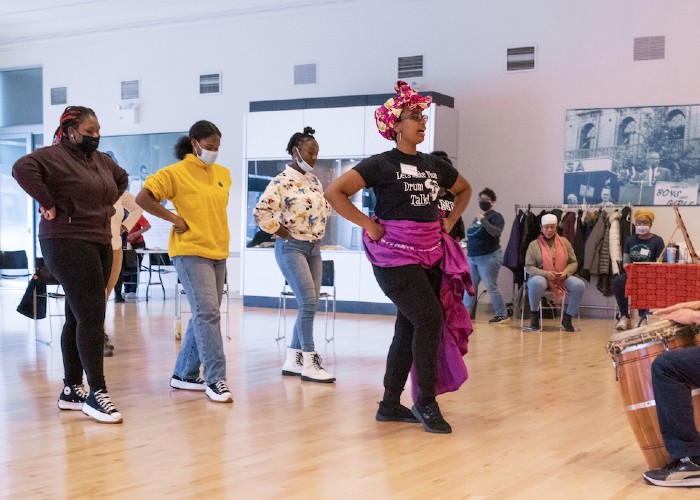 In the words of Fredrick Douglass, "Once you learn to read, you will be forever free."
In that spirit and in honor of Juneteenth, the Caribbean Cultural Center African Diaspora Institute's upcoming Sou Sou! Saturdays event features Literacy as Black Power with Bronx Bound Books, a bookmobile dedicated to promoting book ownership, literacy, and access to books in every corner of The Bronx and beyond.
As CCCADI honors Juneteenth throughout the entire month, we are reminded that historically, oppressors have known that restricting people from learning, reading, and writing serves as an effective way to keep them in bondage.
This Sou Sou! Saturday's event on June 4th is a balm of justice in recognizing this history and the inequalities within our communities today.
Please share with your audience the information about this free family event that also features Liberation through Movement, an open level, introductory workshop in African dance with percussion accompaniment focusing on dance traditions that convey liberation in the spirit and celebration of Juneteenth led by VashtiDance Theatre, and a rainstick making workshop with teaching artist Sandra Bell
Sou Sou! Saturdays: Honoring the Spirit of Juneteenth, June 4, 2022, 1 – 5 p.m.
Register at www.cccadi.org/sousou
Caribbean Cultural Center African Diaspora Institute Firehouse, 120 E. 125th Street, NY, NY, www.cccadi.org/, info@cccadi.org, 212.307.7420
---