---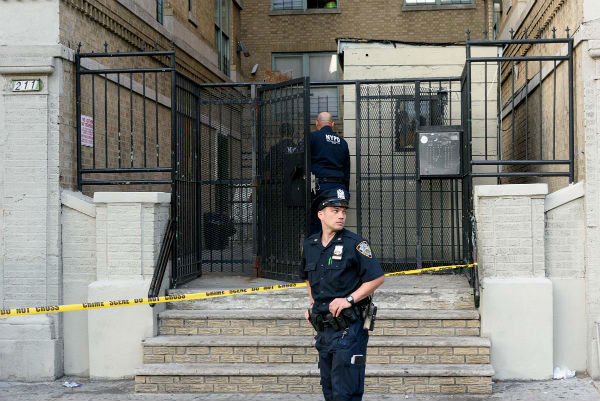 An 18-year-old homeless man died Monday after being knifed in the stomach in front of a Harlem food market.
Witnesses said Ashton Niles was stabbed outside the African American Caribbean Market on W. 145th St. near Seventh Ave. at 4:30 p.m. He staggered off and collapsed about 200 feet away.
Cops found Niles unconscious outside the Tower Hotel, an apartment building-style shelter for families.
Rescuers rushed Niles to Harlem Hospital, but he couldn't be saved, cops said.
"The man got stabbed down the street. He ran down here and collapsed right under that tree," said shelter resident and mom Maria Guzman, 35.
"You can still see the blood. It is scary. I have three children living with me."
Niles didn't live at the shelter, witnesses said to the source.
"He was at that store. They stabbed him on his ribs and he ran over," said another shelter resident, who wouldn't give her name.
Related Articles
---