---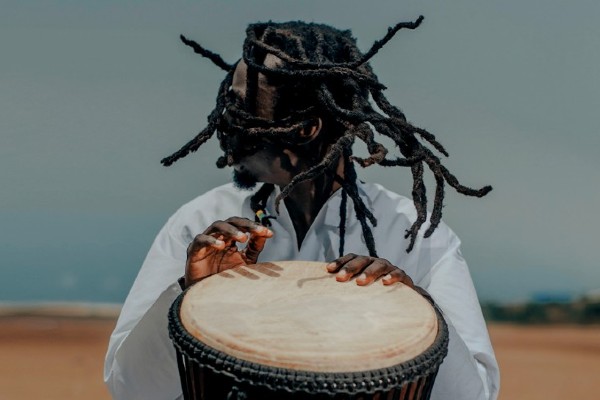 On Africa Day, Africa Center launched our Home Is… series with conversations about the places Africa Center finds and the ways in which Africa Center has made homes throughout the African Diaspora.
Watch the replay on Instagram.
Join us for our second program Home is Where Music Is, tomorrow, Tuesday, June 8, 2021, at 12pm EST as part of the Virtual Museum Mile Festival held by many of New York City's cultural institutions on 5th Avenue, our physical home.
This special multimedia presentation and discussion will celebrate the sounds of Africa and its Diaspora interspersed with photography, art, video, and music.
The virtual performance and discussion feature broadcaster Georges Collinet and Jolly Papa, a media hub for African music, and will be hosted across our social media platforms.
RSVP for a reminder to tune in below.
The Home Is… series launched on World Africa Day, observed on May 25, 2021, and will continue through Juneteenth, the annual celebration that commemorates the emancipation of enslaved Africans in the United States.
The series connects the two celebrations that are significant to both people of African descent around the world and people of African descent in the United States.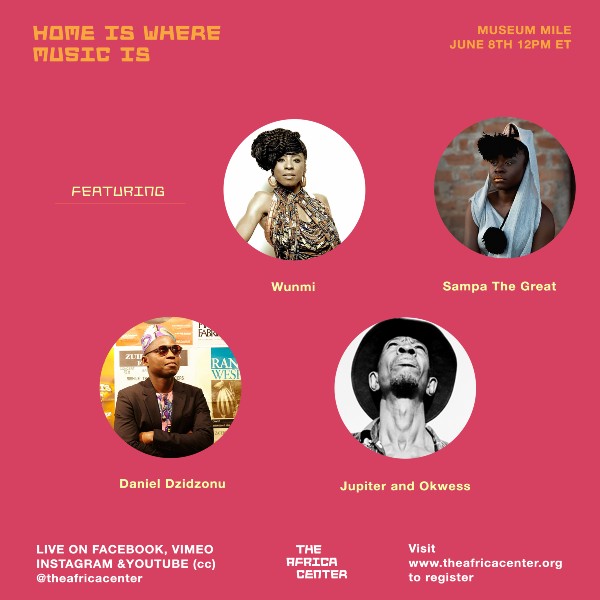 For more details visit www.theafricacenter.org.
---