---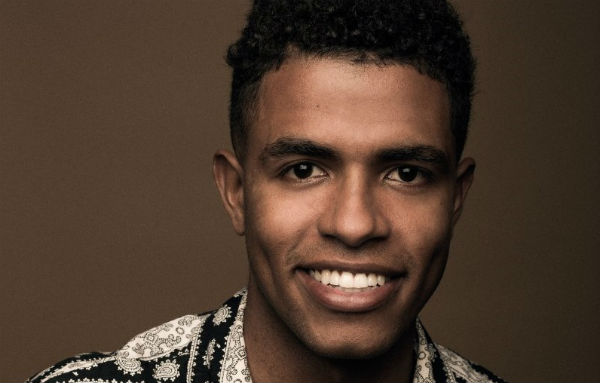 Hailing from a long line of Hollywood royalty, actor Mandela Van Peebles is ready for his turn in the spotlight, starring as Mitch in the highly anticipated eighth installment of the SAW.
SAW/Lionsgate the movie franchise JIGSAW, will be in theaters nationwide on Friday, October 27th, 2017, just in time for Halloween.
In true Halloween tradition, the next installment in the SAW franchise will hit theaters this October, hoping to capitalize on the fact that the seven films to date have collectively grossed $873 million at the worldwide box office and in 2010,
The Guinness Book of World Records named SAW the most successful long running horror franchise of all time.This time, after a series of murders bearing all the markings of the Jigsaw killer, law enforcement find themselves chasing the ghost of a man dead for over a decade and embroiled in a new game that's only just begun.
Van Peebles grew up in a acting family with grandfather and Harlem fave, Melvin Van Peebles, a 3x Tony Award nominee whose best known for his acting / writing / directing / editing and scoring for the groundbreaking film Sweet Sweetback's Baadasssss and his father, Mario Van Peebles, is a highly regarded director, actor, producer and writer with iconic credits to his name including his directorial breakout hit NEW JACK CITY starring Wesley Snipes and his biopic BAADASSSSS! In which he describes the making of his father's seminal film.
While acknowledging and embracing his family pedigree, Mandela is paving his own way in Hollywood, recently appearing in the critically acclaimed A&E TV miniseries "Roots," and also appearing opposite Nicolas Cage in the film USS INDIANAPOLIS: MEN OF COURAGE. During his time at Loyola Marymount University in Los Angeles, Van Peebles acted in several feature films, including his first starring role in WE THE PARTY with Snoop Dogg and Michael Jai White, BAADASSSSS! the homage to his paternal grandfather and directed by his father, Mario.
Living up to his namesake, Nelson Mandela, Van Peebles recently traveled to South Africa, where he spent his time doing volunteer work, tutoring, furthering his interest in social justice, specifically in Johannesburg and Cape Town.
Related Articles
---