---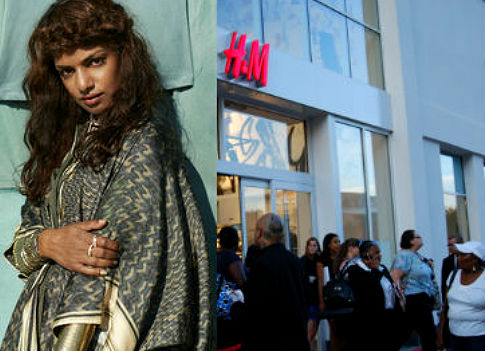 H&M is making all the right moves, first they moved to 125 West 125th Street in Harlem for a world audience, now they've partnered with M.I.A. with her music without borders to rock H&M's World Recycle Week campaign from Harlem to Harare.
The Swedish ready-to-wear giant is inviting its loyal customers to bring their used clothes into stores so they can be recycled in return for gift vouchers. In collecting 1000 tons of clothes, the label aims to significantly reduce its fashion footprint and will use this recycled fabric to create new clothes. As a result, less clothes go to landfill, the environment sees less impact and customers make savings
Here's the video:

You can join H&M and M.I.A. for a celebration of sustainable style, culminating in World Recycle Week from 18-24 April, 2016.
You can get involved by:
Posting a video telling a story about the clothes you intend to recycle.
Posting your video under the hashtag #HMrehaul, and get recycling.
Find out more at hm.com and follow the hashtag #WorldRecycleWeek
Related Articles
---