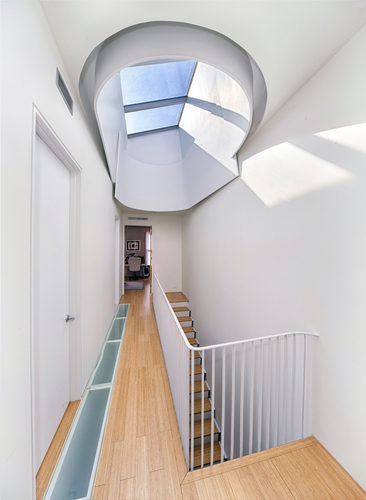 NY.Curbed reports that when Keisha Martin picked up the townhouse at 112 West 118th Street, it was near derelict. With the help of architecture firm Briggs Knowles, the Wall Street executive (who, judging by a bedroom-turned-studio full of canvases, has an artistic bent) sought to renovate the townhouse to align with her more progressive tastes.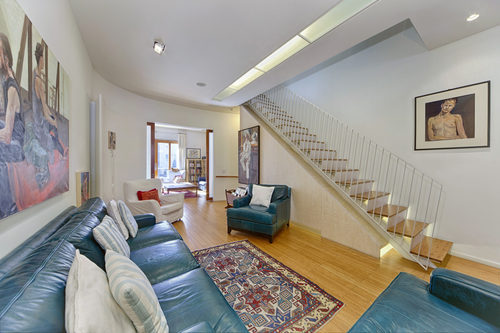 "This is going to sound totally sacrilegious," Martin told Dwell back in 2009, "but when I started looking at homes in Harlem, I didn't love the architecture." Starting first with an emotional connection to the area, Martin hired Briggs Knowles to do away with the oppressive "Victorian style—the ornate details and dark wood" that was common to Harlem townhouses and update the townhouse that she picked up for $425,000 (it was 2002, after all) into a home that blends contemporary and historic aesthetics.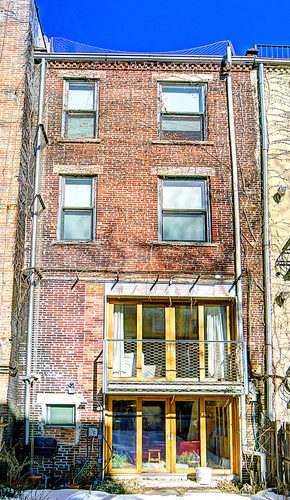 Thirteen years after settling on the block between Adam Clayton Powell Jr. and Malcolm X boulevards, Martin is seeking $3.6 million for her thoughtfully-updated home.
Related Articles
---