---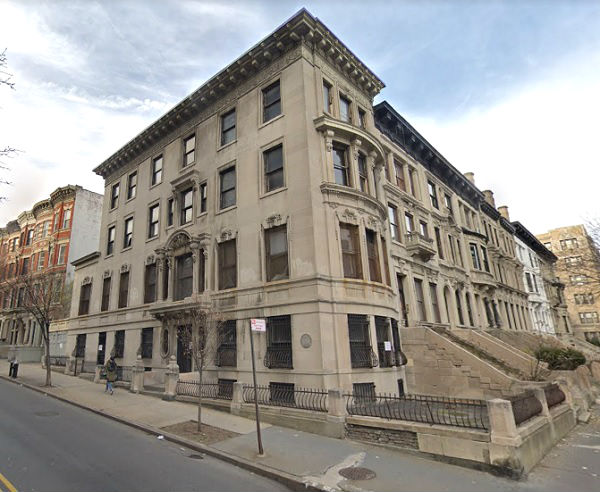 NY Post reports that a historic City College building once slated to house a center dedicated to a US congressman and then a secretary of state is an empty shell with no sign of life.
The college collected a hefty $7 million to renovate its former Alumni House, an imposing limestone mansion on the corner of 141st Street and Convent Avenue in Hamilton Heights, but the school still hasn't gotten the job done.
It paid nearly $300,000 to Ennead Architects, a Manhattan firm, for design services and announced in a Dec. 5, 2013, press release that renovations were to start in early 2014.
"Alumni House has been vacant since it was damaged by fire in the late 1970s, but has the potential to be a gorgeous part of an historic Harlem block," said Vincent Boudreau, then the director of City College's Colin L. Powell Center for Service and Leadership, now the school's president. "We embrace the opportunity to rehabilitate this beautiful structure and put it back into use."
But the plans were quietly mothballed.
The building was to be the home of the Charles B. Rangel Center for Public Service, which opened in 2008 and was named after the long-serving Democratic congressman from Harlem. The plan was scuttled after Rangel's censure for ethics violations, including using government resources to solicit donations for his eponymous center. The Rangel program now operates elsewhere on the City College campus.
College officials then planned to use the mansion as part of a school named for Powell, the former secretary of State and a CCNY alum.
The project was put on hold over costs, not controversy, said CCNY spokeswoman Dee Dee Mozeleski.
The original cost soared from $6.5 million in 2012 to $9.5 million in 2014 and could have topped $16 million, she said.
"A decision was made to keep the $7 million the ­Colin Powell School had and place it back into its endowment to manage the needs of the school."
Related Articles
---