---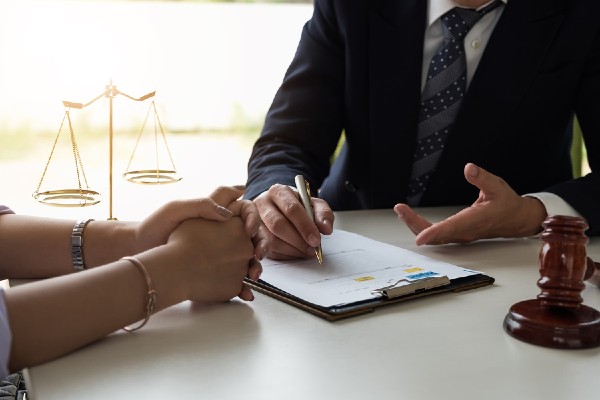 Hiring a lawyer is something that almost everyone will do eventually.
But, when the time comes, how do you go about finding and hiring the right attorney?
Why do I Need an Attorney?
Being involved in a car accident is a scary experience. There may be damage to the vehicle and perhaps medical bills from an injured party. Sometimes, there is a dispute about the details of the accident and who was actually at fault. These are just a few reasons why it's essential to seek help from an accident attorney. Most attorneys will provide a consultation that is either free or low cost. The initial consultation is a great way to meet the attorney under consideration.
Do They Have Experience with Similar Cases?
When considering an attorney or law firm, knowing if they have handled similar cases and those outcomes will be essential. Unfortunately, some people may feel that it would be rude to ask questions about prior cases, but this is not true. Having an attorney with a proven background and experience in similar cases will be advantageous, especially if the case goes to court.
Speaking of experience, it's a good idea to know how long the attorney has been practicing law and how long the firm has been in business. The answer to these questions will provide information on the firm's strength and the attorney's reputation.
Know the Lawyer's Reputation
Insurance companies tend to know which lawyers are more likely to settle for a judgment that may not be in their client's best interest and which lawyers don't have a problem seeing them in court. Going to court is expensive for insurance companies, so if your lawyer is one that insurers know will take a case to court when necessary, they are more likely to make a fair offer from the start.
Determining the cost of legal representation upfront is crucial to having a positive outcome. Some law firms operate on an hourly basis where each client is charged a set fee for each hour that an attorney spends working on the case. Other law firms charge firms on a contingency basis, meaning they take a share of the settlement after winning the case. It's important to know which way the bill will be paid before an attorney is hired.
What Do Prior Client's Say?
Looking up the attorney's reviews online from people they've represented in the past is a great way to know what to expect from them in the future. Reading previous reviews from Google or Yelp will let you know what their previous clients liked about them and what they didn't. Learning this information will provide valuable insight into whether or not this is the right lawyer for you.
How Do You Feel About Them?
When it all boils down to is that it's essential to trust your gut. When you met with the attorney, did they give you the impression that they would fight for your best interest? Did you feel completely comfortable with them? Or did they make you feel as though you were wasting their time? 
Choosing the right accident attorney is essential. Above everything else, you need a lawyer that will be a good fit for you. Your future could depend entirely on making the correct choice. 
---