---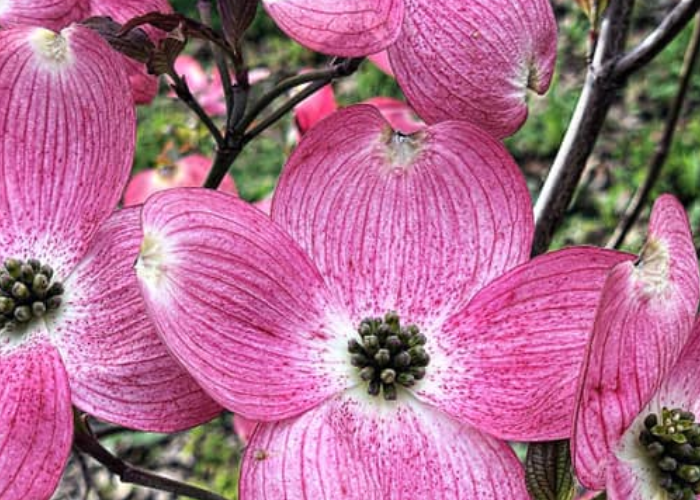 Celebrate your favorite mom by donating blood and as a thank, you, New York Blood Center (NYBC) will be giving out free planters to all presenting donors Saturday and Sunday of Mother's Day weekend.
Mothers lose about one pint of blood when giving birth and NYBC's donors ensure that blood is available for new mothers and their babies.
NYBC is encouraging New Yorkers to donate in honor of mothers over the holiday weekend.
The blood supply has suffered over the last month as schools went on spring break and families took vacations.
Currently, NYBC is low on blood types O-, B- and B+.
"Mothers deserve a thank you every day and this week we're proud to celebrate them with planters that will grow to be beautiful flowers," said Andrea Cefarelli, Senior Executive Director at New York Blood Center. "Whether it is your actual mom or even your neighbor, teacher or co-worker, donate blood in honor of all moms and help us to replenish the region's blood supply."
Participating in blood drives includes:
Saturday, May 7th 
Transfiguration of Christ Greek Orthodox Church (38-05 98th Street, Queens) from 8:00am-2:00pm
MS216  George J. Ryan (64-20 175 St., Queens) from 9:00am-3:00pm
Commonpoint-Beacon Program (64-20 175 St., Queens) from 9:00am-3:00pm
Sunday, May 8th 
St. Frances De Chantal Church (190 Hollywood Avenue, Bronx) on from 8:30am-2:30pm
Queens Place Mall (88-01 Queens Blvd., Queens) from 12:00pm-6:00pm
Sherpa Gomba NY (41-01 75th Street, Queens) from 12:00pm-6:00pm
The Jewish Center (131 West 86th Street, New York) from 10:00am-4:00pm
Folks can also stop by their local donor center to donate blood and receive a planter over the holiday weekend at the following locations:
Grand Central Donor Center (Chanin Building) on Saturday & Sunday from 8:00am-3:00pm
Upper East Side Donor Center (310 East 67th Street) on Saturday from 7:45am-2:45pm and on Sunday from 9:30am-4:30pm
Brooklyn Pop Up (309 Atlantic Avenue) on Saturday & Sunday 9:00am-3:00pm
It only takes one hour to donate, and a single donation can save multiple lives. Roughly one in seven hospital admissions requires a blood transfusion.
Those in need include cancer patients, accident, burn, or trauma victims, transplant recipients, surgery patients, chronically transfused patients suffering from sickle cell disease or thalassemia, and many more.
To make an appointment at this blood drive, donors can call 1-800-933-2566 or visit by visiting nybc.org.
New York Blood Center
Founded in 1964, New York Blood Center (NYBC) is a nonprofit organization that is one of the largest independent, community-based blood centers in the world.
NYBC, along with its operating divisions Community Blood Center of Kansas City, Missouri (CBC), Innovative Blood Resources (IBR), Blood Bank of Delmarva (BBD), and Rhode Island Blood Center (RIBC), collect approximately 4,000 units of blood products each day and serve local communities of more than 75 million people in the Tri-State area (NY, NJ, CT), Mid Atlantic area (PA, DE, MD, VA), Missouri and Kansas, Minnesota, Nebraska, Rhode Island, and Southern New England.
NYBC and its operating divisions also provide a wide array of transfusion-related medical services to over 500 hospitals nationally, including Comprehensive Cell Solutions, the National Center for Blood Group Genomics, the National Cord Blood Program, and the Lindsley F. Kimball Research Institute, which — among other milestones — developed a practical screening method for hepatitis B as well as a safe, effective and affordable vaccine, and a patented solvent detergent plasma process innovating blood-purification technology worldwide.
---