---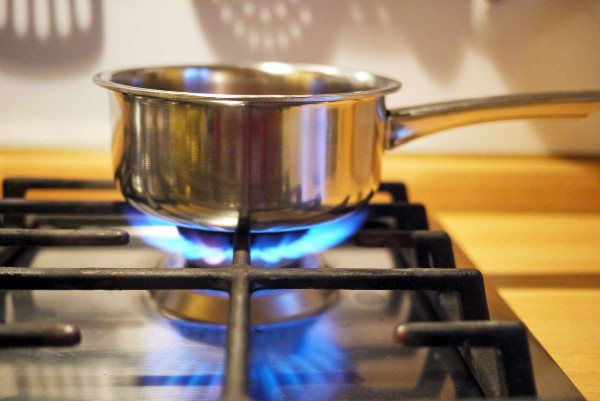 After a successful campaign led by the #GasFreeNYC coalition, New York City will soon ban the use of gas in new construction.
Negotiations for legislation banning gas hookups in new buildings in New York City by limiting carbon emissions concluded late last night, with a final version of the bill slated to be voted on by the City Council next week.
The legislation is sponsored by Council Member Alicka Ampry-Samuel of Brooklyn and has 26 co-sponsors. Mayor de Blasio supports the legislation as does Speaker Johnson.
The bill, Introduction 2317, ends gas use in small buildings under seven stories tall in two years (2023), starting on new permit applications, and ends gas use in large buildings over seven stories in five years (2027).
The #GasFreeNYC coalition, led by New York Communities for Change, NYPIRG, Harlem's WE ACT for Environmental Justice, and Food & Water Watch, championed this gas ban legislation for months, and issued the following statement today:
"Our climate movement is winning. The nation's largest city is about to end gas hookups in new buildings and set a big precedent for other cities and states to follow. As climate action stalls at the federal and international level, New York City is leading the way on fighting climate change, cutting air pollution, and creating good jobs. The evidence is clear: an immediate shift to requiring gas-free buildings is both feasible and necessary. We have the technology and the skills to build all-electric buildings, many of which are already built or under construction across the city.
We applaud the leadership of Council Member Alicka Ampry-Samuel, who introduced the bill and fought hard against industry efforts to weaken it.
We also thank Mayor de Blasio and Speaker Johnson for their support. Most of all we thank the activists, organizations, and experts who made this pioneering victory possible.
We call on the City Council to pass Introduction 2317 and officially end the use of gas in new construction.
The devastation caused by Hurricane Ida in New York City this year was a painful reminder that delaying climate action is lethal for New Yorkers.
Additionally, this legislation will prevent the use of future gas infrastructure in homes that contributes to poor air quality and therefore causes respiratory and cardiovascular illness.
We also urge the state legislature and Governor Hochul to pass the fossil-free building legislation (S6843A/A8431) introduced by Senator Brian Kavanagh and Assembly Member Emily Gallagher, which would end fossil fuel use in new construction in one year for all of New York State."
---