---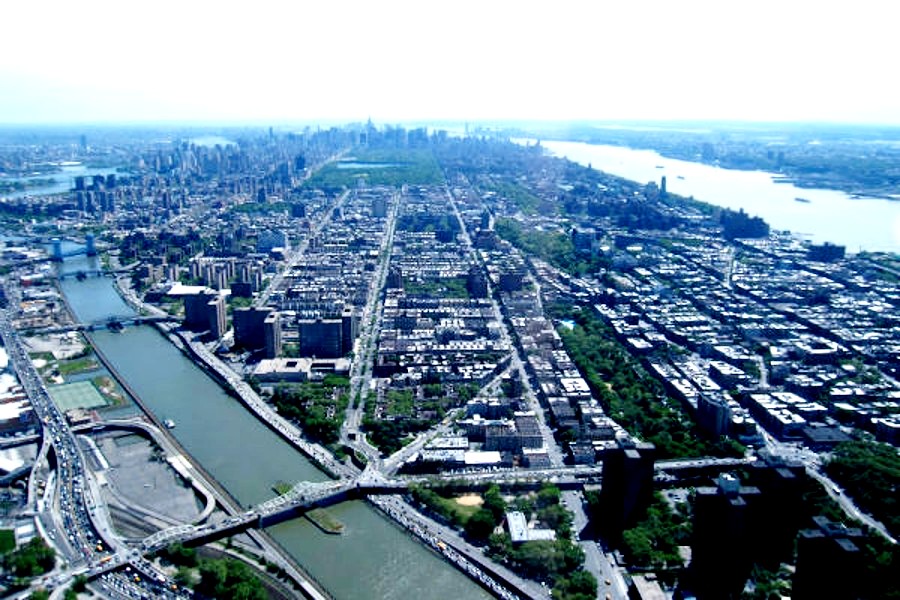 The NYC Health Department marked the one-year anniversary of New York City Public Health Corps (PHC) this week.
The PHC is a joint health equity initiative between the Health Department and Health and Hospitals (H+H), which strengthens the city's public health infrastructure to promote health in local communities, through sustained presence and established partnerships. To celebrate the milestone, the Health Department will recognize Community Health Workers (CHW) in each borough, as well as partner organizations, who have made PHC's impact and success possible during the COVID-19 pandemic. The events in each borough will also include job and health and wellness fairs open to the public.
"New York City has strong, vibrant and diverse communities, and as a city, we must build partnerships and infrastructure with them to have the greatest impact," said Health Commissioner Dr. Ashwin Vasan. "This means not only identifying the key organizations, leaders, and partners with whom to plan and collaborate to achieve citywide public health and equity goals, but to develop the infrastructure of investment, capacity building, staffing, technical and informational support that form a vital pillar of the public health system we need for this city and this nation to thrive. The Public Health Corps are a model for promoting health, block-by-block and brick by brick, rooted in community, and building a foundation of trust."
In September 2021, PHC was established as a city-wide effort to expand the public health workforce by partnering with community groups and community health workers to eliminate COVID-19 inequities through outreach and education. A core mission of the program – to ensure COVID-19 vaccine equity – has been advanced through a community-centered approach to partnerships with Community-based Organizations (CBOs), Faith-based Organizations (FBOs), Health Department Action Centers, and a focus on the hardest hit neighborhoods identified as the Taskforce on Racial Inclusion and Equity (TRIE) priority ZIP code communities.
From September 2021 to August 2022, 23,437 in-person vaccine outreach events reached over one million people across all TRIE neighborhoods. Partnerships were made with over 90 PHC CBOs, 20 FBOs, 13 Federally Qualified Health Centers (FQHCs), and Health Department Action Centers in TRIE communities were critical to this outcome. These partnerships led to COVID-19 vaccine rates in TRIE neighborhoods increasing from 64% in September 2021 to over 86% in August 2022 thanks to increased awareness and trust in the vaccine. The Health Department Action Center catchment areas in particular saw an average vaccination rate of 85.2% by June 2022.
"Public Health Corps has shown that the transformative impact of community health workers and organizations that are from the communities they serve are foundational in advancing health equity for communities we serve." said Health Department Chief Medical Officer and Deputy Commissioner Dr. Michelle Morse. "The success of this community-centered public health approach is a roadmap for an equitable COVID-19 recovery and ongoing needs to ensure that every New Yorker can achieve their full health potential."
PHC's community engagement strategy continues to address co-existing health and social needs, and approaches vaccination engagement through a broad wellness approach. Since its start, CHWs have provided over 304,005referrals to frequently requested services to address food insecurity, behavioral health, and social service needs. PHC strives for an innovative, comprehensive and holistic approach to community life that builds recovery beyond COVID-19 to sustainable health equity.
Research shows high COVID-19 vaccine uptake was also made possible through increased trust in CHWs. CHWs provide affirming, non-stigmatizing tailored messaging and accurate COVID-19 information that is accessible, as well as culturally and linguistically responsive. Outreach has been conducted in more than 20 languages. To further support CBO partners, the Health Department has led 61 COVID-19 vaccine trainings for more than 2,000 CBO staff members since January 2022. Community members cited PHC CHWs as trusted messengers who were vital influencers when deciding to get vaccinated.
A soon to be released, Public Health Corps 2022 Mid-Year Impact Report highlights additional vaccination milestones since the summer of 2022:
At least 70% of all adults living in TRIE communities completed their primary COVID vaccination series by December 2021. By June 2022, 76% of all residents living in TRIE communities had completed their primary vaccination series compared with 81% of residents in the rest of the city.
By June 2022, 79% of children ages 13 to 17 living in TRIE communities had completed their primary vaccination series compared with 83% of 13- to 17-year-olds in the rest of the city.
In collaboration with PHC CBOs, 13 Federally Qualified Health Centers (FQHCs) hosted 790 community vaccination events where vaccines were administered.
The PHC community engagement strategy addresses co-existing health and social needs, and approaches vaccination through a broader wellness approach. In six months, CHWs provided 304,005referrals to frequently requested services to address food insecurity and behavioral health, as well as other health and social service needs.
From September 17-24th, 2022, PHC CHWs and partner CBOs will be recognized for their service and accomplishments at recognition ceremonies in each of the five boroughs. The recognition ceremonies will be followed by health and wellness fall festivals, including health screenings, wellness activities, and job resources, open to the public.
Public Health Corps in your borough: Anniversary Event and Fall Festival Locations
Bronx – Saturday, 9/17 | Tremont Action Center – 1826 Arthur Avenue Bronx, NY 10457 |
2:00-6:00pm
Manhattan – Monday, 9/19 | East Harlem Neighborhood Health Action Center – 158 E 115 St, New York, NY 10029 | 2:00-6:00pm
Staten Island – Wednesday, 9/21| Snug Harbor Cultural Center – 1000 Richmond Terrace, Staten Island, NY 10301 | 2:00-6:00pm
Queens – Friday, 9/23 | Elmhurst Hospital – 79-01 Broadway, NY 11373 | 2:00-6:00pm
Brooklyn – Saturday, 9/24 | NYCDOHMH Bedford Office – 485 Throop Ave, Brooklyn, NY 11212 | 11:00-3:00pm
Related Articles
---