---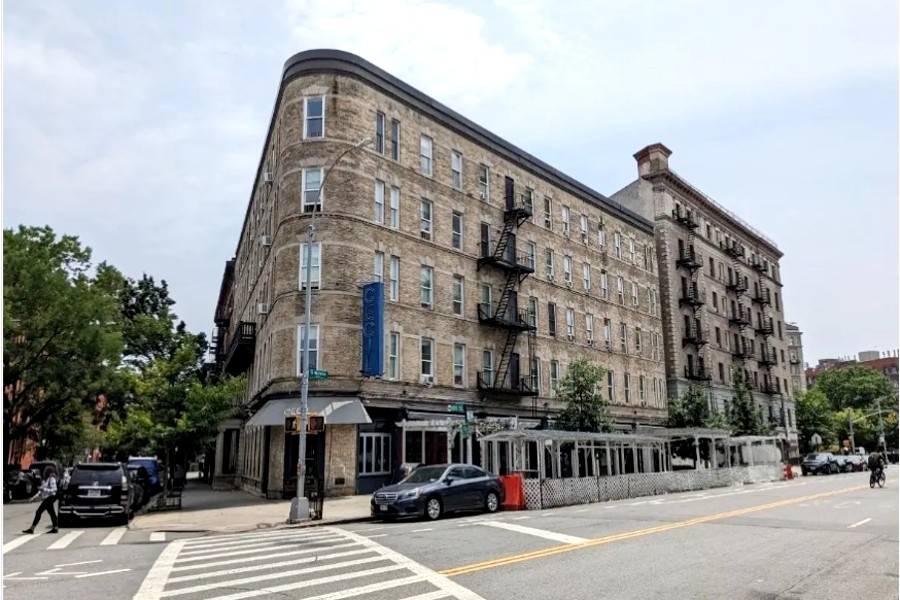 In a momentous announcement on Tuesday, the Hotel Cecil & Minton's Playhouse building at 206 West 118th Street in Harlem has been officially designated as a New York City landmark.
Steeped in the rich history of jazz music, this legendary building served as the beloved home of Minton's Playhouse, a renowned nightclub that showcased the talents of star performers and bands for an impressive three decades.
"The story of Jazz is intricately woven with the narrative of the Black community, which forged close-knit neighborhoods and cultural institutions despite facing racial discrimination," emphasized Landmarks Preservation Commissioner Chair Sarah Carroll in a news release. "I take immense pride in the Commission's decision to honor this history and I am thrilled that these landmarks will be safeguarded for future generations."
Constructed in 1895, the five-story building stands as a testament to the exquisite Renaissance Revival architectural style, a vision brought to life by esteemed architect Julius Munckwicz. Originally functioning as a residential hotel, it underwent a transformative shift when Minton's Playhouse opened its doors in the dining room circa 1938.
Within these hallowed walls, the house band resonated with the vibrant melodies of popular tunes, skillfully accompanying guest singers and soloists. Jazz luminaries such as Charlie Christian, Roy Eldridge, Coleman Hawkins, Lester Young, and Ben Webster graced the stage, leaving an indelible mark on the annals of music history.
However, the journey of the Hotel Cecil & Minton's Playhouse has not been without its trials. A devastating fire in 1974 left the hotel in ruins, leading to the eventual closure of Minton's Playhouse. Nonetheless, its historical significance was acknowledged when it was enlisted on the National Register of Historic Places in 1985. Subsequently, the building was thoughtfully restored and reopened in 1988 as supportive housing for homeless individuals, while proudly retaining many of its original architectural features, including the iconic entrance to Minton's Playhouse.
Harlem Council member Shaun Abreu aptly summarized the profound impact of this landmark designation, stating, "It is impossible to recount the history of Harlem—indeed, that of New York City and the United States—without acknowledging the paramount significance of Jazz musicians in the early-to-mid twentieth century."
As the Hotel Cecil & Minton's Playhouse building attains landmark status, its preservation ensures that future generations will continue to be enraptured by the soulful melodies and timeless spirit of Harlem's extraordinary jazz legacy.
Photo credit: The Landmarks Preservation Commission.
---