---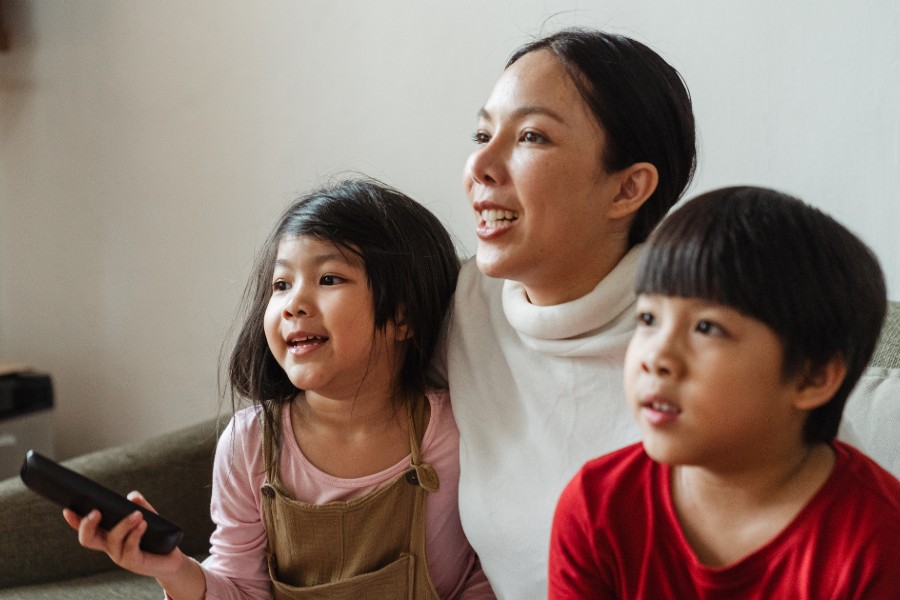 Today, advocates in the JustGreen Partnership applauded Governor Kathy Hochul for signing a ban on PFAS in Apparel.
Which makes New York and California as the first two states to ban the toxic chemicals in clothing. This bill was sponsored by Senator Brad Hoylman (D, District 27) and Assemblymember Patricia Fahy (D, District 109).
PFAS, also known as "forever chemicals" are a synthetic class of substances that don't break down naturally and build up in the environment. They are present in waterways, soil and the air, and enter our bodies when ingested, absorbed, or inhaled. These chemicals can cause or contribute to cancer, linked to testicular and kidney cancers, altered cholesterol levels, infertility, and learning challenges, among other health implications. This new law is the third in the state addressing toxic PFAS, with the ban on PFAS in fire fighting foam and food packaging signed under the previous administration.
Earlier this week, Governor Hochul signed a carpet collection bill, which included a ban on PFAS in new carpet. Last week, 3M announced that they will stop making the chemicals.
"This year was another marked by strong action taken by New York State on reducing the public's exposure to dangerous and toxic chemicals," said Assemblymember Patricia Fahy. "Governor Hochul's signature of my legislation banning toxic PFAS chemicals in common forms of apparel will continue New York's reputation as a national leader in PFAS action. All of these actions ensure that New Yorkers will be at the forefront of protecting the public's health and reduction of exposure to dangerous and toxic classes of chemicals."
"PFAs are cancer-causing forever chemicals that do not belong anywhere near our children and families. Their entire life cycle — production, use, and disposal — pollutes our environment. With Governor Hochul's signature of our bill banning the use of PFAS in apparel, New York is now leading the nation in combating this threat to our health and environment and further protecting our communities from the lasting harm of PFAs. I am grateful to Clean+Healthy for their leadership in reducing the presence of these toxins in our daily lives, to Governor Hochul for signing the bill, to Senate Majority Leader Andrea Stewart-Cousins for bringing it to a vote in the Senate, and Assembly Member Fahy for championing the bill in the Assembly," said Senator Brad Hoylman.
"It's fantastic to see New York joining California in phasing out toxic 'forever' PFAS chemicals in clothes. It's important that we do away with unnecessary uses of these harmful chemicals wherever possible to protect people's health and safety," said Avi Kar, Senior Attorney and Senior Director for Health & Food at NRDC (Natural Resources Defense Council). "This is not the first PFAS law New York has passed, and it shouldn't be its last. New York continues to build on its leadership by enacting this law that adds to previous bans on PFAS in firefighting foam and paper-based food packaging."
"Given the (timely) announcement by 3M of phasing out production of PFAS chemicals, the writing is on the wall that the way forward is to look for sustainable, non-toxic replacements, be it by ongoing regulations and/or bans, as New York continues to do, that don't poison people. It is undeniable that continuing exposures to these toxic chemicals are harmful, and I am delighted to see the signing of yet another PFAS ban bill in our state. I certainly look forward to ongoing, similar bills to continue to address getting rid of these toxins from the lives of our families, as protecting their health is, and should always be, job one." Loreen Hackett, PfoaProject NY.
"Given the proliferation of PFAS, and the disproportionate exposure communities of color face with these forever chemicals, keeping it out of our clothing is critical," explained Sonal Jessel, MPH, Director of Policy at WE ACT for Environmental Justice and Co-Chair of the JustGreen Partnership. "PFAS in clothing and other apparel can produce direct, long-term contact with our skin, which can dramatically increase exposure and the corresponding health impacts. We are grateful to Senator Brad Hoylman (D – 27th District) and Assemblymember Patricia Fahy (D – 109th District) for sponsoring this legislation and thank Governor Kathy Hochul for signing it into law."
"Toxic 'forever chemicals' should not be a part of our daily lives, yet they are present in everyday products, often without our knowledge! They persist in our air, water, and soil because they cannot be naturally broken down, and have been linked to many health problems including several cancers," said Bobbi Wilding, Executive Director of Clean+Healthy and Co-Chair of the JustGreen Partnership. "We thank Governor Hochul and the legislature for adding New York's leadership to states like California in banning these toxic chemicals in our clothing. New Yorkers will now be protected from toxic chemicals in their clothing thanks to Senator Hoylman and Assemblymember Fahy, who sponsored this bill."
"I'm thrilled to see New York taking this important action to ban PFAS in apparel," said Mike Schade, Director of Mind the Store, a program of Toxic-Free Future. "Retailers should now act swiftly to remove these forever chemicals from clothing and other textiles. Companies shouldn't stop there. It's critical for brands and retailers to verify the safety of alternatives, to avoid replacing one toxic chemical with another that's just as toxic."
"PFAS chemicals have been discovered in drinking water all around New York State, including the shockingly high levels found in Hoosick Falls, Newburgh, and Rockland County as the result of PFAS use in manufacturing and firefighting foams. New York State took steps to reduce our exposure by banning the use of PFAS in firefighting foam and food packaging in 2020, and by signing into law this ban on PFAS in apparel, Governor Hochul continues to demonstrate that New York can be a leader on reducing our exposures to these toxic forever chemicals," said Caitlin Ferrante, Conservation Program Manager, Sierra Club Atlantic Chapter. "We are grateful to Assemblymember Fahy and Senator Hoylman for their continued leadership on protecting us from forever chemicals and applaud Governor Hochul for signing this bill into law."
Great Neck Breast Cancer Coalition, Green Inside and Out, and the Huntington Breast Cancer ACTION Coalition, Inc. stated:"Long overdue. Tenacious advocates have followed the science, researchers across the spectrum have weighed in for years and warned of the dangers of PFAS that contributes to body burden. Toxic 'forever' chemicals that riddled our family, our friends, our community with a myriad of life threatening diseases. PFOA is a suspected endocrine (hormone) disruptor and possible carcinogen, and PFOS has been linked to fertility problems. Several PFAS chemicals, especially PFOA, have been linked to increased risk for breast cancer. The solution was always simple, follow the science, do what we can personally to avoid these exposures, and find the folks we elected to represent us to create strong and sweeping regulations to remove these chemicals from our marketplace. On behalf of the Huntington Breast Cancer ACTION Coalition, the Great Neck Breast Cancer Coalition, and Green Inside and Out, we thank Assemblymember Patricia Fahy, Senator Brad Hoylman, and the champion legislators who brought the PFAS in Apparel bill to our NYS Governor, and thank Governor Kathleen Hochul for signing and passing this vital piece of legislation into law."
"Our environment, communities, businesses, and economy are all threatened by PFAS poisoning," said Bob Rossi, Executive Director of the New York Sustainable Business Council (NYSBC). "After taking bold steps in the NYSBC-supported curbing of PFAS consumption by banning it in fire fighting foam and food service ware, we are thrilled to see New York's continued leadership. Major clothing retailers and manufacturers have already committed to eliminating PFAS from their entire line of products. These measures drive innovation, and the NY ban's enactment will incentivize other apparel retailers and manufacturers to address this outdated practice in their product lines. The business community applauds Governor Hochul for signing this initiative into law."
"The science is clear – there's no safe level of exposure to toxic PFAS chemicals, which means all routes of exposure must be eliminated," said Liz Moran, New York Policy Advocate with Earthjustice. "PFAS-treated apparel is one of the many ways that PFAS get into our environment and our bodies. Thanks to the tireless efforts of impacted communities and advocates, banning PFAS in apparel is another key victory for New York, as it continues to make steady progress to address PFAS contamination and its sources. Earthjustice thanks Assemblymember Pat Fahy and Senator Hoylman for their leadership on this issue, and applauds Governor Hochul for signing this bill into law. But the work is far from over – we look forward to working alongside our partners to further New York's efforts to address this dangerous class of chemicals."
The JustGreen Partnership is a coalition of about 50 groups representing nearly a million New Yorkers, all working together for environmental health and justice for New York's people and communities. 
Photo credit: Source.
---