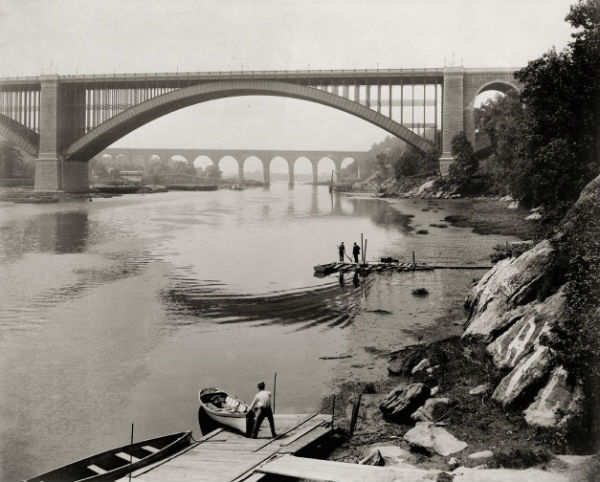 A wonderful photograph looking south of the High Bridge (the oldest bridge) and Washington Bridge at 170th Street over the Harlem River, New York, 1890. 
There's nothing better than a collectible that looks great and this photograph for the Detroit Publishing Company is one of them.
Price: $229.99 + $6.49 shipping
Check out more incredible Harlem history here.
Related Articles