---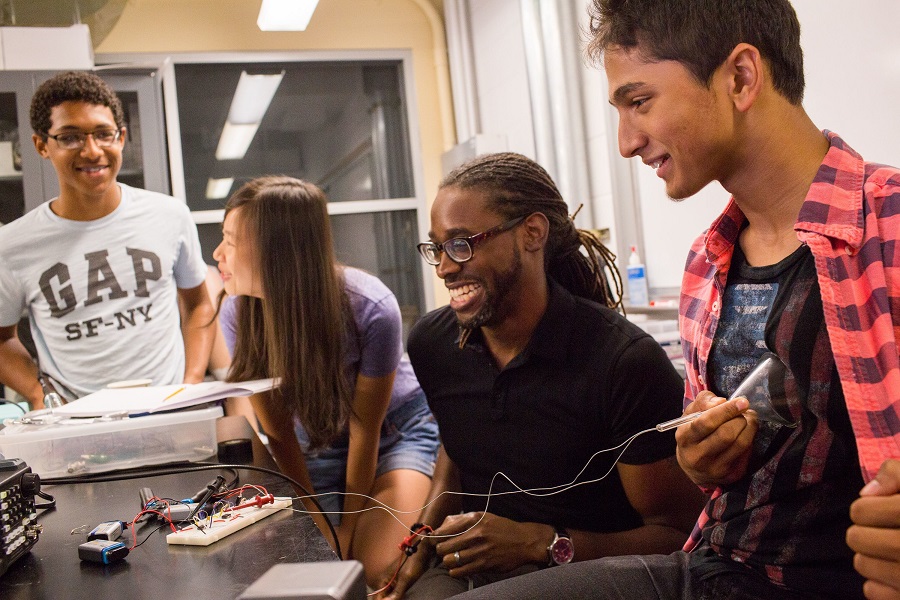 Hk Maker Lab provides current 10th and 11th-grade students with pre-college, project-based courses with prestigious Columbia University faculty in Harlem.
After their coursework, students will put into practice what they've learned through hands-on design projects that will be presented to the community at a culminating event.
This program is designed for students from backgrounds that are underrepresented in STEM and who have financial needs.
Students who successfully complete Maker Lab will have the opportunity to obtain a paid internship at an academic or industry research lab in the summer of 2024.
Applications for the Summer of 2023 will remain open until March 15. 2023. The program runs from JULY 5 – AUGUST 4, 2023.
It is in the student's best interest to submit their applications as early as possible, as we will be reviewing them on a rolling basis.
Inspire the future! Donate to help low-income students who reflect the diversity of NYC achieves success in STEM careers.
Via HYPOTHEkids.
---