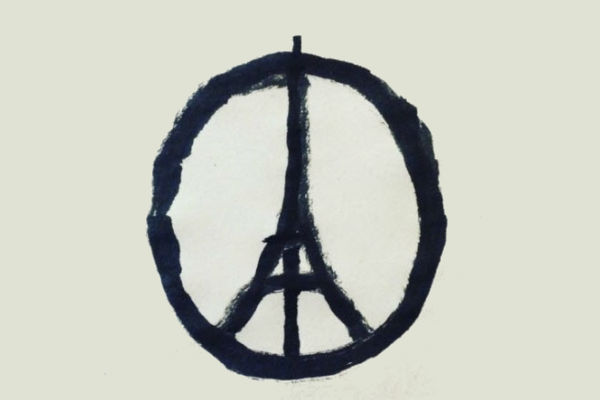 Following yesterday's horrific terrorist attacks in Paris, if you'd like to do something to show your support, but you're not sure where to turn, there are a few charitable organizations on the ground in Paris now that could use donations.
Here are some places where you can donate:
• French Red Cross – The organization deployed 340 volunteers to support survivors and help up support centers. Donations are also being accepted in English.
• Local organizations: Secours populaire française is an organization that fights poverty and called for solidarity with the victims. It's president, Julien Lauprêtre, issued a statement that the organization is mourning "in the face of barbarism and hate" and called for "gestures of humanity."
Another organization, Cecours Catholique-Caritas France, is helping victims and routinely helps the impoverished.
---
Become a Harlem insider - Sign-Up for our Newsletter!
---
The group Restaurants du Cœur, or Restaurants of Love, distributes meals to the needy.
• Doctors Without Borders: This group provides emergency medical aid. You can also donate to the overall group in English.
Tips to remember when donating during a crisis, from Charity Navigator:
• Give to an established charity. Check the track record of the organization with third party groups like Charity Navigator or GuideStar. Look for U.S.-based organizations to be 501(c)(3) certified by the Internal Revenue Service.
• Designate your investment. You often can designate funds for a specific event, like the Paris attack.
• Avoid telemarketers. Be wary of anyone that pressures you via the phone, ask for receipts and use trusted online sources.
• Be careful of email solicitations. Be leery of people claiming to be in contact with actual victims and delete unsolicited emails with attachments—they often contain malicious software.
• Be inspired by social media, but still do your homework.
• Think before you text. Organizations have harnessed donation via text, but make sure to do you homework, remember additional charges and consider the time it could take for the organization to receive the funds.
Related Articles
---
VIDEO
---
"Dr. Harry Delany is a renowned Harlem born and raised surgeon, the son of the great jurist and civil rights leader, Hubert Delany...." This monthly post is made in partnership with Harlem Cultural Archives.