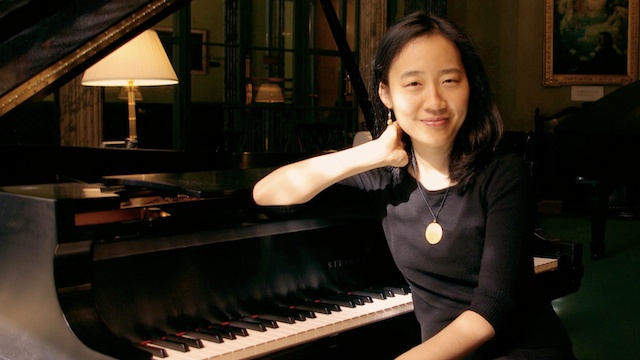 Pianist Helen Sung, one of the rising stars on the jazz scene, was included by Wynton Marsalis in his list "Who's Got Next: Jazz Musicians to Watch."
She is in great demand working with artists like Clark Terry, Ron Carter, Steve Turre, and Wayne Shorter among others. Originally from Houston and an award-winning classical pianist before she discovered jazz, Helen is a graduate of the Thelonious Monk Institute of Jazz Performance and a past winner of the Kennedy Center's Mary Lou Williams Jazz Piano Competition. Her most recent release, Anthem For A New Day, is a breakthrough record showcasing her swinging style and funky intellect while seamlessly integrating her jazz and classical backgrounds.
Check out this video of Anthem For A New Day:
John Ellis, tenor saxophone, Helen Sung, piano, Reuben Rogers, bass, and  drums.
Smoke Jazz Club, 2751 Broadway New York, NY, smokejazz.com
Related Articles