---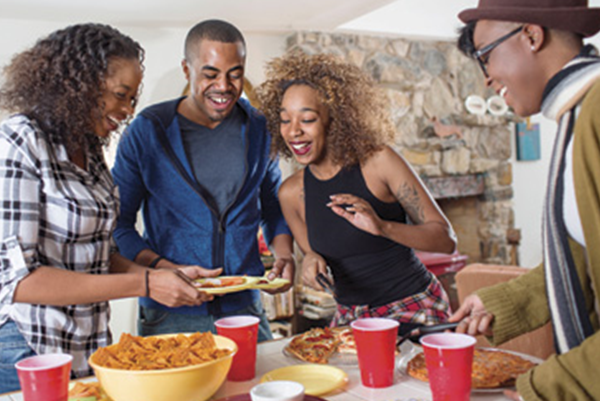 In today's busy world, sometimes it seems that we're all entirely too disconnected from one another.
And, even if you live in the same house with several people, it's our invasive technology that claims to make us more connected which seems to take up most of our time.
Simply put, most of us just don't spend the quality time that is needed to develop healthy family relationships in our modern era. And this can lead to dysfunction within a family, no matter how "close" you think you are.
Thankfully, there are many activities you can do to remedy this situation and get everyone back in touch with the true meaning of family, and one of these activities is taking a road trip.
If you're looking for wholesome family bonding activities, get ready to pack up and hop in the car and hit the road. Here, we'll explore a few tips for taking a memorable road trip.
Getting the Car Ready
Before you wrestle your teenager down and carry them to the family minivan, you'll want to ensure that your vehicle is ready to go on a trip. And one of the main things you'll want to check into is your insurance policy.
Many auto policies don't include roadside assistance unless you specify that you want this service. And the last thing you'll want is for your family to be stranded on the side of the road far from home. Ensure that your policy is adequate, or shop around and compare auto insurance quotes, then choose the best policy.
You'll also want to make sure that your car is running smoothly, so check all of your fluids including oil and filter, and ensure that all of your tires are properly inflated and that the tread is optimal for road use.
Additionally, make sure your spare tire is inflated, just in case you get a flat.
Choosing a Destination
One of the best parts about taking a road trip is choosing a destination. And while your family might not all agree on the best place to go, you'll want to compromise and choose somewhere that everyone can enjoy.
While resorts and beaches are often top choices for a family vacation, you also have to remember that you're taking a road trip, and in doing so you'll be able to experience a number of destinations if you plan your route accordingly.
When you pick a destination, keep the journey in mind. Find a detailed map and choose a route that brings you near or through points of interest that you and other family members might enjoy.
For example, you could choose to stop at a dinosaur fossil park for the kids, or stop at a cultural landmark that one of your teenagers might be interested in. And, if your spouse is up late at night watching UFO documentaries, make a surprise stop in Roswell, New Mexico. Be creative and have fun with the trip, and try not to limit yourself.
Activities
So, what happens when you get to where you're going? Well, if you take a road trip and do it the right way, the journey is going to be where all the action is, so plan activities along the way, as well as thinking of things to do when you finally arrive at your destination.
You could visit a few national parks along the way, or even stop at a few choice fishing spots and teach your young ones how to fish.
And don't forget about the ladies (or guys) who might want to go shopping. Taking a detour through a few antique shops might be in order, or even stop by a curio shop and see what wonders you can find.
Road trips are meant to be bonding adventures, and if you plan your route just right, you might be surprised when you look in the rear view mirror and see everyone gazing at the passing scenery, instead of staring blankly at their smartphones.
---