---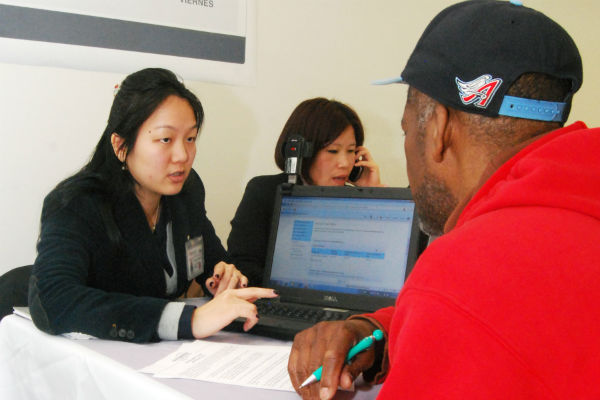 New York City Health + Hospitals and the Centers for Medicare & Medicaid Services (CMS) are teaming up to offer free workshops to help New Yorkers from Harlem to Hollis understand Medicare, health care reform, the Affordable Care Act (ACA).
Also, they will teach you how to select and purchase insurance at "New York State of Health," the state's official online marketplace set up to provide health insurance under the ACA.
Health insurance specialists from CMS will conduct six free sessions at Health + Hospitals facilities in Manhattan, Bronx, Brooklyn, and Queens between October 7 and November 10. The workshops are open to all members of the public, with senior citizens, caregivers, and those who work with seniors especially encouraged to attend.
"While it is wonderful that through the Affordable Care Act people have increased access to care," said Dr. Ram Raju, President of NYC Health + Hospitals, "to ensure themselves the greatest patient experience and the optimal use of resources available to them, people must be well informed about their choices to make the best possible decisions for themselves. That's why we're delighted to work with CMS to help patients navigate their benefits and take full advantage of the options available to them."
The next open enrollment period for the New York State of Health, when residents will be able to change their insurance plan or sign up for health insurance for the first time, will take place from November 1, 2015, through January 31, 2016. For people with Medicare, the annual enrollment period begins October 15, 2015, and ends December 7, 2015. During this time, people with Medicare can select a Medicare Advantage plan or prescription drug plan or switch plans if they are already enrolled.
Workshops will cover:
The benefits of the Medicare program and how to apply;
The parts of Medicare – Part A: hospital insurance; Part B: medical insurance policy– outpatient visits, lab work, preventive services; Part C: health plans; and Part D: prescription drug coverage;
The Medicare programs in place for people with limited income and resources;
Medicare information and resources now available online;
Updates on the New York State of Health;
Enrollment resources for the uninsured.
"No programs have changed the lives of Americans over the last 50 years more than Medicare and Medicaid," said Raymond Hurd, CMS Regional Administrator. "For example, before there was Medicaid, far too many people with disabilities, families with children, pregnant women, and low-income working Americans were unable to afford the medical care they needed to stay healthy and productive."
Registration is free and required ahead of the event. Event links for each location below provide additional information, including online registration, and a map of each location. Participants may also register by calling 212-788-3450.
Thursday, October 22, 8:30 – 1pm
Gouverneur Health, 227 Madison Street, New York, NY 10002, Auditorium (Main Floor) https://gouverneurhealthinsurance101workshop.eventbrite.com
For more information, visit www.nyc.gov/hhc or find us on facebook.com/nycHHC or twitter.com/HHCnyc.
For more information about CMS, visit www.cms.gov. For more information about the Health Insurance Marketplace, visit www.healthcare.gov.     
Related Articles
---